Patriots Football Talk: A look Back at Superbowl LII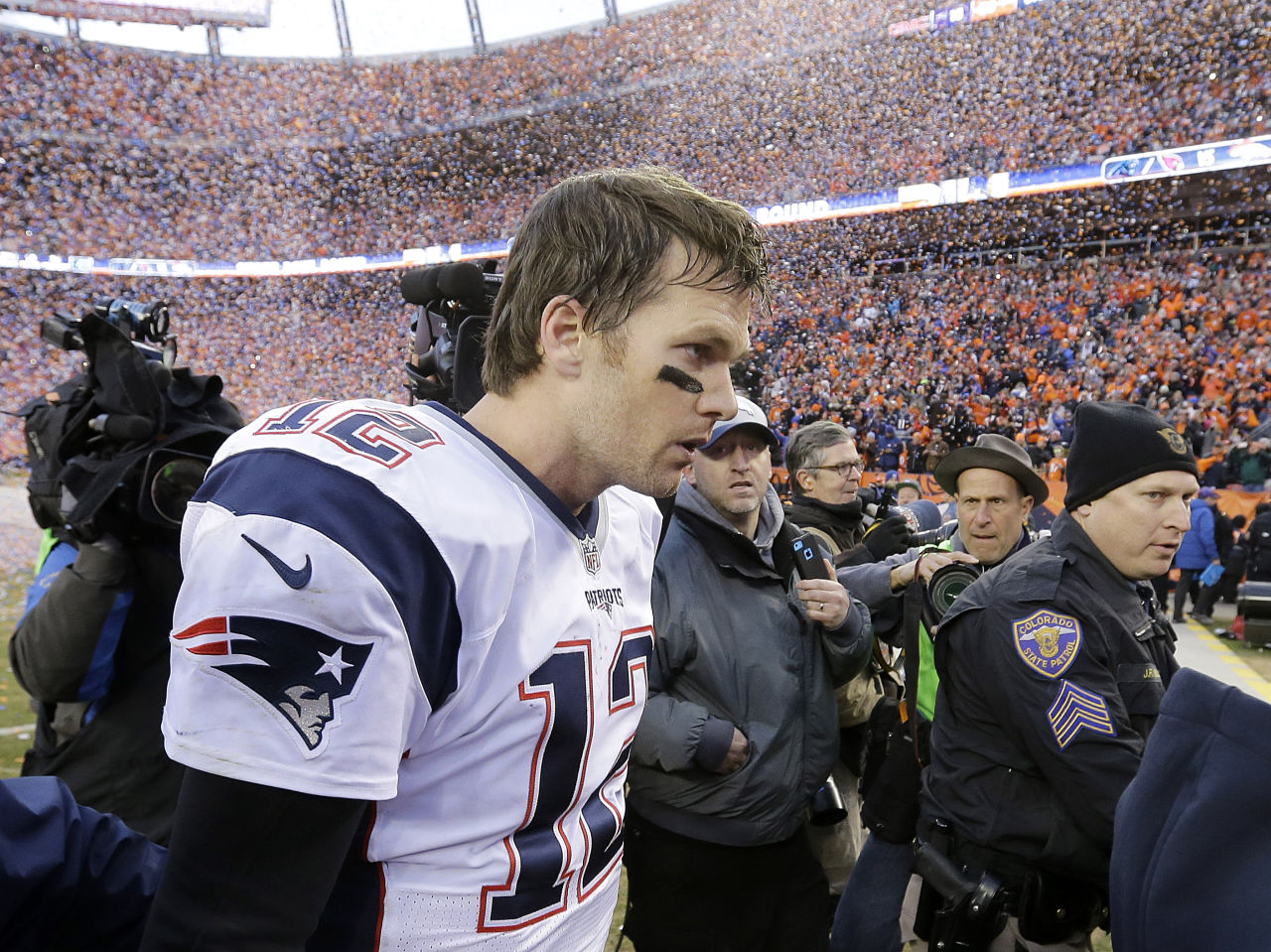 It's the Sunday the week after the Superbowl.  And my head is still a buzzing with Superbowl fever!  After getting over an illness I'm ready to get nostalgia and take on this beast of a game.  Let's take a look back and time travel if you will, at the Superbowl that had everyone on the edge of their seat.  Whether you were rooting for the Patriots or not, this one was a real nail biter and I bet you were wondering how it would end.  This game had it all.  From Trick Plays to Flea Flickers, from spectacular Catches to Questionable Calls.  It was an unbelievable game.  But most Importantly it was a Shootout.
The most incredible stat that stands out to me is the +1000 Combined Yards that were put up.  I mean really, Nick Foles and Tom Brady went toe to toe against each other!  If you look at their passing stats for the game, its just never been done in a Superbowl.  But lets face it, both Defense's struggled in the game.  The Pats Defense most of all.  There were times where 3nd and Long became the norm.  There were times when 4th Down Conversion was an every Drive affair.  I mean seriously the Eagles played with everything on the table.  They took chance after chance and you know it worked out for them.
Their gambling ways were a real gambit that the Pats were not expecting.  I mean look at all the mind games and trickery.  They even traded plays with each other.  On 3rd Down in the 2nd Quarter the Pats went for a Flea Flicker, Danny Amendola to Brady coming off a bootleg. The pass was in the air for a long time and I can say now that it almost looked like it was in "slow mo".  Brady reached out with his hands and Whoa!  It just missed and brushed against his finger tips.  Holy Cow!  Then on the second Eagles Drive after that play, the Eagles did a direct snap on the 5 yard line and threw it to Nick Foles who was out off the Tight End.  He caught it for the TD.  But once again the play seemed to be in "slow mo".  The ball was in the air and the Pats weren't covering the Eagles QB out on a "fade away" slant.  Nick Foles caught it.  On a play that was awfully similar to the Patriots' Flea Flicker.
That's one story of the game.  Foles caught it, Brady didn't.  But let me tell you that those plays didn't mean the end of the game.  They were just the 1st Half Theatrics.  The 2nd Half was chuck full of Questionable calls by Philadelphia.  There was one by Nick Foles to Jeffreys in the back of the End Zone.  He juggled the ball and caught it just before touching the white of the out of bounds line.  Suffice to say that this Referee Review could have gone the other way.  I mean seriously it was that close!  Then there was the Zach Ertz TD with 2:30 on the Clock.  Once again Referee Reviewed and once again it went Philadelphia's  way.  These plays were huge during the game.  And much like most of America, I was on the edge of my seat with my eyes glued to the TV.  Nope no bathroom break or smoking break.  It was just that nerve racking and intense.  And also I'd have to say a little superstitious!
The game ended up coming down to a 2:21 Drive by Tom Brady and the Patriots, with the score [38-33].  Could he engineer another Superbowl comeback?  Did TB12 have it in him to basically carry the Team on his shoulders?  Did Tom Terrific still have the arm?  Did the Goat still have that magic?  The Drive felt like it was, once again, in "slow mo".  Then the "Strip Sack" happened and it was like all the momentum in the world for the Patriots was just evaporated.  The Eagles recovered the ball and kicked a quick Field Goal.  All that was left for the Brady Bunch was a Hail Mary from 50 Yards Out.  It just was not to be had.  And as a Pats Fan, I have to say, it felt like those two losses to the New York Giants in the previous Superbowls.  Although I'd have to say that the Undefeated Season one hurt more.
After the shock of the game, Tom Brady had to give interviews.  Which must have been really hard for anyone to do after that "roller-coaster" of a game.  TB12 said it best in the press conference: "It's tough to win these games.  We didn't make enough plays to score enough points.  It just wasn't enough."  As usual Brady took the shoulder load of the responsibility on himself.  But you just gotta believe that the Patriots Defense let the Team down.  It started at the beginning with Malcolm Butler on the sidelines and it continued with those heart pounding 4th Down Conversions.  This was a game for the ages and most likely will be talked about for years to come.  I for one am getting over the "we lost" fever.  And can look back at Superbowl LII with nostalgia and not disappointment.  It's just another Superbowl, they'll be back!  Oh and grats to the Eagles for their 1st Superbowl win, it must have been equally nerve raking for your fans!  Cheers!
Connelly's Top Ten – Jimmy G Wicked Rich
1. Patriots Stuff
* Found it strange that Kraft and Belichick met publicly at Davios – like neither would acquiesce and give the other home field advantage of their office (Kraft would have lowered Bill's chair so he would have to look up)
* Cooks trying to jump over the defender was an effort at a Sports Illustrated cover
* Ben Volin comments on Cook – "he displayed a shocking lack of awareness on his two big plays (jumping / placing himself in vulnerable position) and exemplified why we weren't biggest fans this season"
* Jonathan Jones / Cyrus Jones ended up being big injuries
* Jimmy G liking Malcom Butler's Instagram was a betrayal to Bill who hooked him for millions of dollars.
* From Bleacher Report's ranking of all cornerbacks - Malcom butler 42nd: "overall, he's not consistent enough to be viewed as more than a role player
* Deion Sanders said days BEFORE the Super Bowl – Butler was so bad against Jacksonville that they had to take him out of coverage and just blitz him.
* Remember they were wondering where they would find the money to pay Jamie Collins, Malcom Butler and Chandler Jones
2. Quarterbacks rating against the Patriots versus their career average – last four playoff games:
QB Rating……….GAME…….CAREER RATING
* Foles……………106.1…………87.4
* Bortles…………..98.5…………80.8
* Mariotta………..98.3…………88.6
* Ryan…………….144.1…………93.4
3. Peyton Manning at 39 vs Brady at 40 in Super Bowls
* Brady at 40………28-48 for 505 yds / 3 TD to 0 INT / 115.4 rating
* Manning at 39…13-23 for 141 yds / 0 TD to 1 INT / 56.6 rating
4. Post Super Bowl loss story for Patriots
1986 – Raymond Berry team crazy on drugs
1996 – Parcells leaving
2007 – Why was Ellis Hobbs left one on one with Plaxico Burress
2013 – Welker drop (up 17-15 with 4:01 left would have been first down on Giants 20)
2017 – Butler Benching
5. Will McDonough was roll over in his grave. Beat writers who won't report the sports because they are too worried about losing their rapport with the athletes who used to ignore them in high school hallways:
* We never knew about Nomar being a jerk until he left
* We never knew about drunk Welker messing up Belichick's hair
* We never knew about the Revis vs Browner brawl
* What else???
6. Athletes who had their houses robbed:
Gronk
Venus Williams
Henrik Stetson
Chris Bosh
Nick Young
DeSean Jackson
Derek Fischer
Stephen Vogt
Bill Russell
Ronda Rousey
Yasiel Puig (while losing game 7)
Charles Villanueva
Antoine Walker – and held hostage
Evan Longoria
DeMarcus Ware
Kyle Lowery
Floyd Mayweather
2007 Liverpool team – five players were robbed during the season
7. Amazing Stats – Brady vs. Jimmy G
*Brady's salary last five years and production……………..$075,000,000 / 154 TD
* Jimmy G's salary next five years vs. past production - $137,500,000 / 12 TD
8. Old School – Patriots rushing yards in Super Bowl:
2018 – 22 rushes  / 113 yards = 5.13 a carry
2017 – 25 rushes / 104 yards = 4.16 a carry
2015 - 21 rushes / 57 yards = 2.71 a carry
2012 – 19 rushes / 83 yards = 4.36 a carry
2008 – 16 rushes / 45 yards = 2.81 a carry
2005 – 28 rushes / 112 yards = 4.00 a carry
2004 – 35 rushes / 127 yards = 3.62 a carry
2002 – 25 rushes / 133 yards = 5.32 a carry
9. Just a Little Bit Outside – Didn't know John Kerry was related to Ruth Paine. Who is she? She spoke Russian and was affiliated with spies and happened to be the landlord of the Oswalds on 11/22/63 and where Lee Harvey hid his gun
10. Randomocity
* Danny didn't listen to me – should have moved Smart before he punched glass – trade value is that much less cost him a first round pick
* The Mannings have been part of the NFL since 1971 in 33 of 47 years
* Maybe Josh was turned off by the Colts owner drug use or the piped in crowd noise or the whining about football air pressure
* Saw the Post – grade B / it was no Spotlight or All the President's Men
* Boston College 66th ranked football team on Rivals for recruitment – behind Tulane, Rutgers, Indiana,
* My rank of Oscar Nominated movies – 1. Three Billboards 2. Lady Bird 3. Phantom Thread 4. Get Out 5.  Darkest Hour 6. Post 7. Dunkirk 8. Shape of Water 9. Call Me by Your Name
Malcolm Butler Issues His Side Of Super Bowl Benching Story
Former New England Patriots cornerback Malcolm Butler issued his side of the Super Bowl benching story on Tuesday with a lengthy Twitter post.
Butler started off thanking Robert Kraft, Patriots staff, and Coach Belichick for his time in New England and how he appreciated how he was supported during his four seasons with the team.
Butler went on to deny that he attended any type of concert, that he did not miss curfew, or participated in any type of the activities that are being reported.
He then finished up by apologizing for his post-game comments that caught him in the heat of the moment.
— Malcolm CB Butler (@Mac_BZ) February 6, 2018
There is a lot to break down here in this post by Malcolm, but for some reason I want to take him at his word. Not sure why, but in 2018 one would think that there would be photos or videos of him at a concert. Or that if he missed curfew it would have already been widely reported.
But Butler is battling back against established reporters like Ian Rapport who claims that Butler violated some type of rule that is believed to be a curfew related incident.
My understanding is the benching of #Patriots CB Malcolm Butler happened because of a perfect storm of issues: Sickness, a rough week of practice, and a minor rule violation believed to be related to curfew. A complicated matter. pic.twitter.com/TmUJgkHpsZ

— Ian Rapoport (@RapSheet) February 5, 2018
The benching of Butler is controversial with many blaming Belichick, and they certainly should blame the Patriots coach. But this might really have to do with a football decision. Butler was sick earlier in the week with the flu, missed two practices and reportedly looked bad when he did end up practicing. This might have actually led to Belichick benching Butler.
The flipside of this is that there are reports floating around that Belichick tried to bench Butler in the AFC Championship game only to be talked out of it by his staff. But for a corner that played 98% of his team's defensive snaps this season the decision to bench him for the Super Bowl is just plain odd.
More will certainly come in the near future…