New England Patriots Release Wide Out Bruce Ellington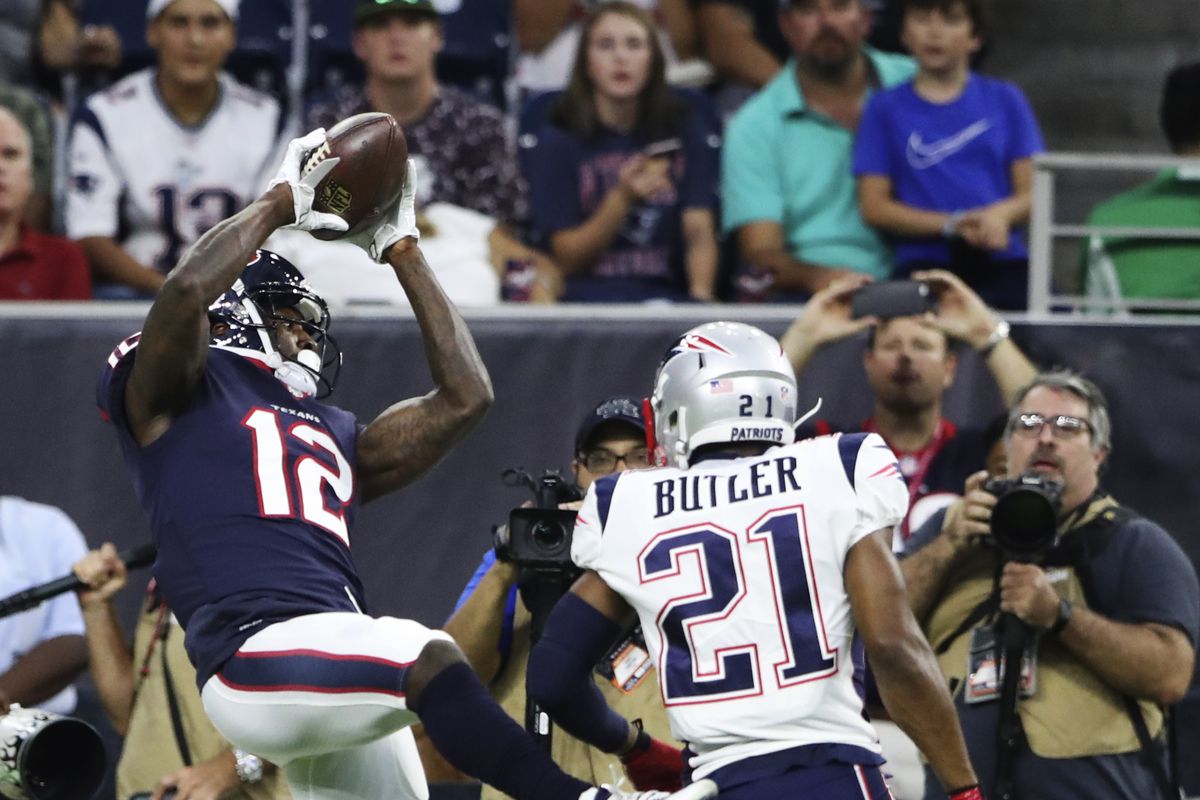 New England Patriots Release Wide Out Bruce Ellington To Make Room For Future Signing
The Patriots offensive group just got a little bit smaller. 
On Wednesday New England announced that they released wideout Bruce Ellington to bring their roster down to 89 players.
The 27-year-old was originally signed by the Patriots on March 15, 2019 as a free agent. Ellington, a former sixth round pick by the 49er's in the 2014 NFL draft has appeared in 44 NFL games with nine starts reeling in 79 catches for 769 yards and five touchdowns.
The South Carolina standout played for the Houston Texans in 2018 with three games, one start, catching 8 balls for 92 yards and a touchdown before being released in October. 
Ellington was picked up by Matt Patricia's Detroit Lions in November and appeared in four games with two starts catching 23 passes for 132 yards. 
It is rather surprising to continue to see the Patriots receiving core dwindle and releasing Ellington is removing some NFL experience in a player that could have returned punts and even rush the ball out of the backfield at times.
The Patriots will likely fill the last spot on their roster for OT Jared Veldheer who is expected to be signed later in the week. 
Here is an updated look at the Patriots unofficial wideout  depth chart after the release  of Ellington.
Julian Edelman, N'Keal Harry, Demaryius Thomas, Philip Dorset, Maurice Harris, Braxton Berrios, Damoun Patterson, Jakobi Meyers, Ryan Davis, Xavier Ubosi, Matthew Slater, Josh Gordon.
The last two names, Slater and Gordon. Slater is a special teamer and Gordon is currently suspended indefinitely.
Patriots Sign A Wideout And An Offensive Lineman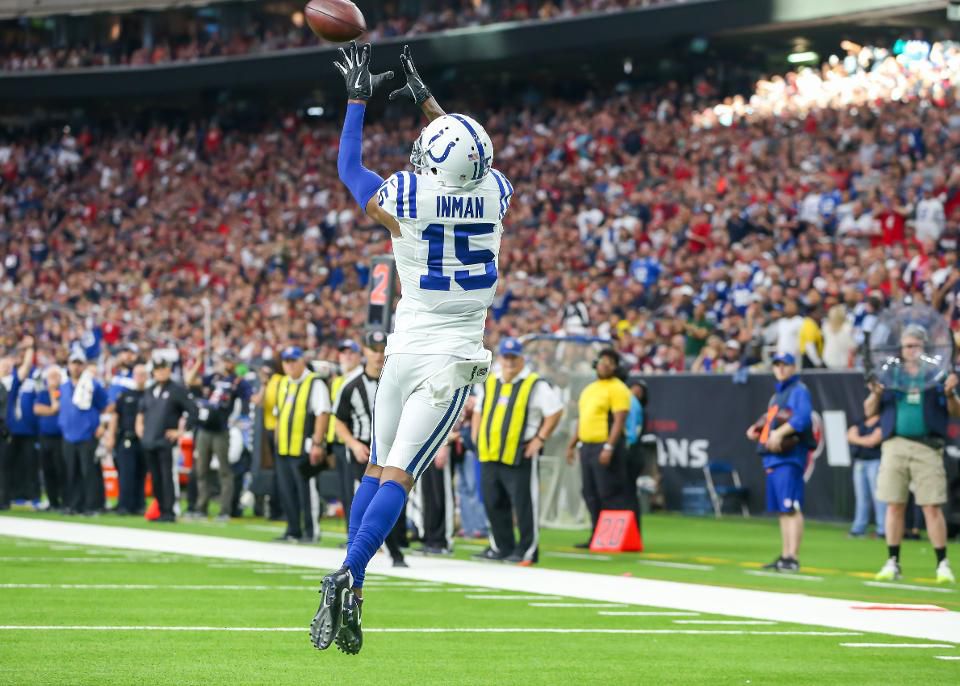 Patriots Sign A Wideout And An Offensive Lineman In A Move To Add More NFL Experience On Roster
On Monday the Patriots shuffled a few cards one their roster.
Per the team they have signed wideout Dontrelle Inman and offensive lineman Jared Veldheer. The terms of both deals were not announced but the corresponding moves were releasing offensive lineman Calvin Anderson and wideout Xavier Ubosi.
Inman is a 30-year-old who signed as a rookie free agent with the Jacksonville Jaguars in 2011 and was released at the end of that training camp. At 205 pounds had has played two seasons in the CFL with the Toronto Agrgounauts helping them win the Grey Cup in 2012. .
He returned to the NFL in 2014 and played three and half seasons with the San Diego Chargers before being traded to the Bears in October of 2017. Last season he signed with the Colts where he went on to play in nine regular season games with four starts catching 28 passes for 304 yards and three touchdowns. In the playoffs for the Colts he caught eight passes for 108 yards and a touchdown in two games, one start.
In totality the former Virginia wideout has appeared in 58 NFL games with 34 starts racking up 158 receptions for 2,101 yards and 11 touchdowns.
He is replacing Ubosi who signed with the Patriots on May 6th as an undrafted rookie free agent out of UAB. Patriots are moving a project for a more of a proven commodity.
As for the lineman swap Veldheer is a 31-years-old and a veteran of nine NFL seasons with the Raiders, Cardinals, and the Denver Broncos. The 321 pounder was a third round pick by Oakland in the 2010 NFL draft. He appeared in 118 regular season games with 113 starts and has three postseason contests on his resume. He has experience at left tackle, right tackle, and center. However in 2018 he started 12 games at tackle for the Broncos.
He replaces Anderson who at 23-years-old was signed as a rookie free agent by the Patriots on May 2, 2019.
With both moves the Pats are swapping projects in favor for some NFL experience from two players who have plenty of experience in their careers.
Patriots Sign Tight End Ben Watson Out Of Retirement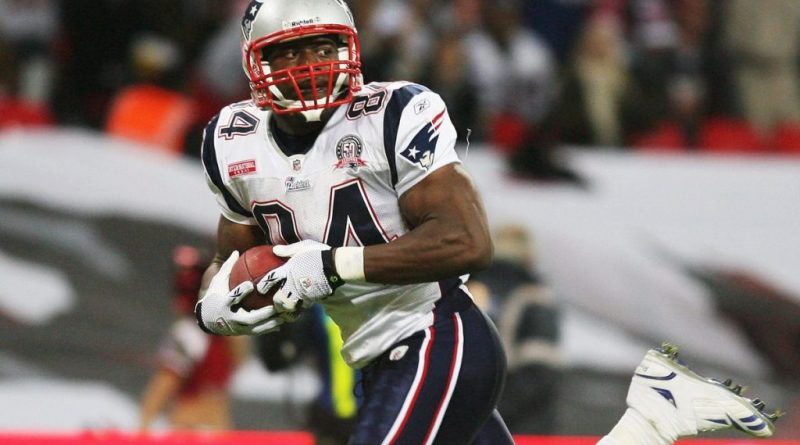 Patriots Sign Tight End Ben Watson Out Of Retirement And Announce Draft Pick Signings
With Rob Gronkowski  retiring the Patriots have convinced a former Patriot to come out of Retirement.
That player is Benjamin Watson.
New England  announced on FFriday afternoon  that they have signed the tight end  to  a deal, terms were not announced.
Watson who is now 38 years old is a veteran of 15 NFL seasons. He played for the Browns, Ravens, Saints, and of course the Patriots.
The 6-foot-3, 251-pounder, originally entered the NFL as a first-round draft pick (32nd overall) of the Patriots out of Georgia in 2004 and spent his first six seasons with the team.
Watson had originally decided to retire after last season.
During his NFL career, Watson has played in 195 regular-season games with 135 starts and has 530 receptions for 5,885 yards with 44 touchdowns. He has played in 12 postseason games with nine starts and totaled 22 receptions for 234 yards and three touchdowns.
In addition, the Patriots signed seven of their 10 2019 NFL draft selections. The Patriots signed  DB JoeJuan Williams, OL Yodny Cajuste,  OL Hjalte Froholdt, QB Jarrett Stidham,  DL Byron Cowart,  P Jake Bailey and  DB Ken Webster.
Patriots Wideout N'Keal Harry Excited To Get To Work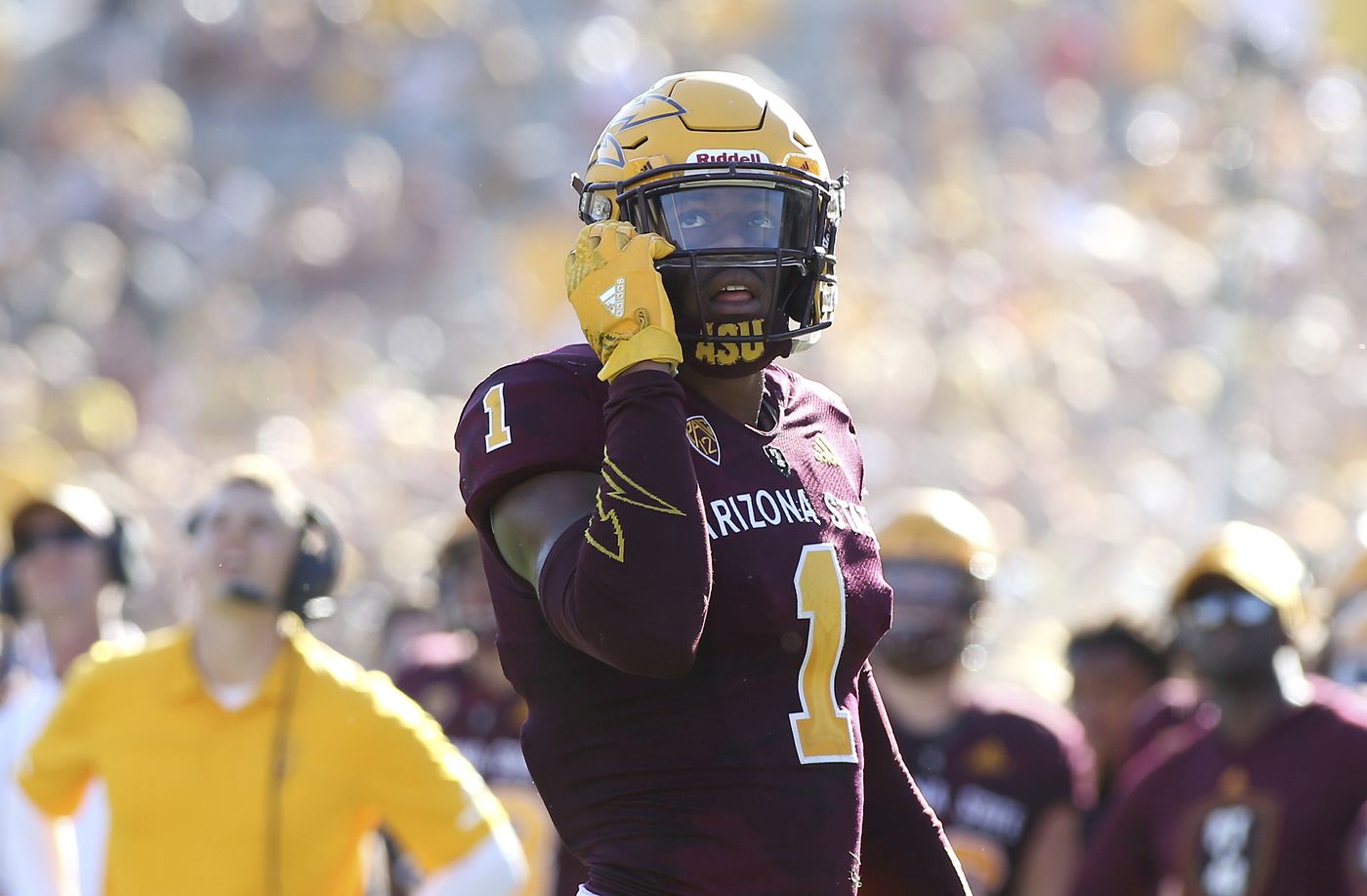 Patriots Wideout N'Keal Harry Excited To Get To Work And Catch Passes From Tom Brady
The New England Patriots drafted wideout N'Keal Harry in the first round of the NFL draft two weeks ago.
Harry, the 32nd pick, was introduced by the Patriots on Thursday at Gillette Stadium alongside owner Robert Kraft. 
You're a Patriot, Harry! pic.twitter.com/v59yC9zmUm

— New England Patriots (@Patriots) May 9, 2019
"It means the world to me," said Harry on Thursday. "This is a great organization. I feel like I couldn't have been put in a better situation. I'm learning from the best of the best and I'm just excited to get to work and sock in as much information as possible." 
The Arizona State standout was first-team all conference as a junior reeling in 1,088 receiving yards on 73 receptions and scored 9 times being the focal point of the ASU attack. 
There have been comps to the likes of Dez Bryant and Allen Robinson for Harry who was projected to be a late first/early second round pick before being snagged by New England at pick 32. 
"It's definitely a blessing to be compared to those types of players," said Harry."But I still have to prove myself. I haven't done anything in the NFL yet so it's my job to put in the work and to perform and live up to the expectations."
Harry will of course be part of a receiving core that will under the command of future hall of fame QB Tom Brady. When asked about playing with Brady the 6-foot-2 wideout seemed more happy to be just catching the ball from any QB let alone Brady. 
"It's great, just playing with somebody of his caliber," said Harry."But coming in, I'm excited to catch from everybody, Danny, Jarret. I'm just looking forward to getting to work with everybody."
The Chandler, Arizona native has heard how hard Brady is on his wideouts and he seemed to reveal at the chance to be held to a higher standard. 
"That's something I'm looking forward to," said Harry."I'm the type of player that wants to get better, I want to get coached hard, so i'm looking forward to it."
Harry is New England's first wideout taken in the first round of the NFL draft in the Bill Belichick era. He has a lot of expectations set forth upon him and many of them may be unwarranted. The Patriots have had a rough record on drafting wideouts that end up panning out in the system. 
But Harry has the right mindset as he isn't looking to do too much too soon,
"For me, just come in and listen to everything everybody is saying," said Harry. Be coachable and just keep the mindset I've had throughout the years. I'm an extremely hard worker and I feel like if I just keep doing what I'm doing and just take it to a different level, I feel like I'll be OK."