New England Revolution Fire Head Coach Brad Friedel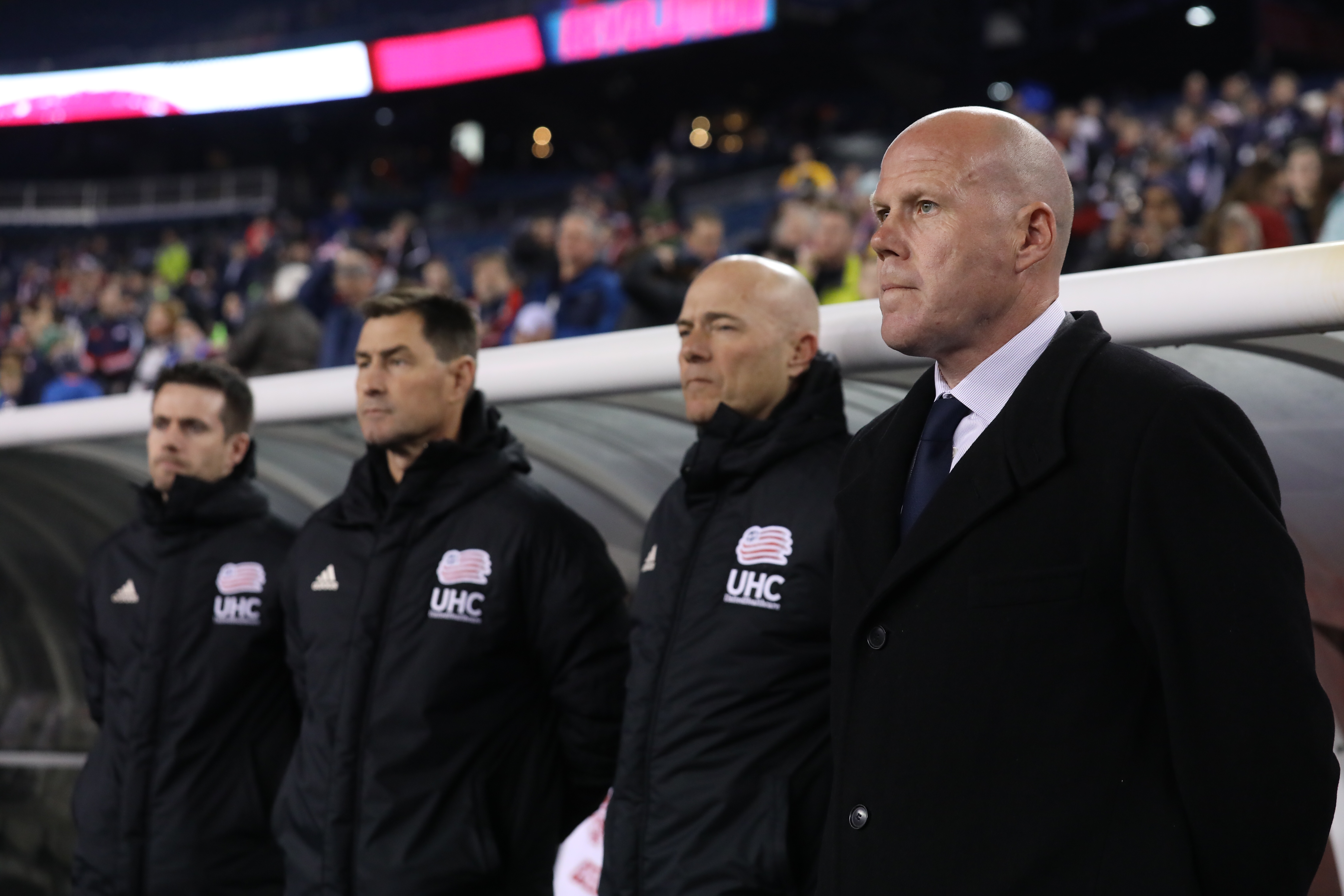 New England Revolution Fire Head Coach Brad Friedel After A 2-8-2 Start And A -19 Goal Differential
After back-to-back five-goal losses the New England Revolution are making a change.
On Thursday there was a report that stated Assistant Coach Marcelo Neveleff would be leaving to join the Dominican Football Federation as the head coach of their U-23 team. This report was confirmed to be true but also was a hint a bigger change was coming and it did at 2 pm.
The Revs effective immediately have relieved Head Coach Brad Friedel of his duties as the clubs head coach and the duties will go to Assistant Coach Mike Lapper who will serve as the Interim Head Coach with New England searching for its next head coach.
As for Neveleff he will remain on until June 2nd.
Friedel's Revolution tenure ends during the middle of his second season with a record of 12-21-13 and a 2-8-2 record to start the 2019 season. The former goalkeeper was named the head coach back on November 9th, 2017 as the MLS founding franchises 7th head coach in the clubs history.
Lapper is also in his second season coming onboard with Friedel back in November of 2017 and has almost 15 years of coaching experience in addition to a 12-year playing career as a defender.
With Friedel ousted the Revs will hold a press conference on Friday at 10 am where Lapper, General Manager Michael Burns, and the players are expected to speak.
Based on this it appears that Burns will have another chance to find the franchises next Head Coach after swinging and missing the first few times.
The experiment that was the Brad Friedel era is over, the roster has been changed with plenty of known commodities being moved off the roster because they didn't "fit" Friedel's system.
So ultimately now it is time to rebuild, regroup, and try and find a way forward in a manner that could bring prosperity back to the Revolution.
Revolution Ready For "Amazing Opportunity" To Play Chelsea In "Final Whistle On Hate" Match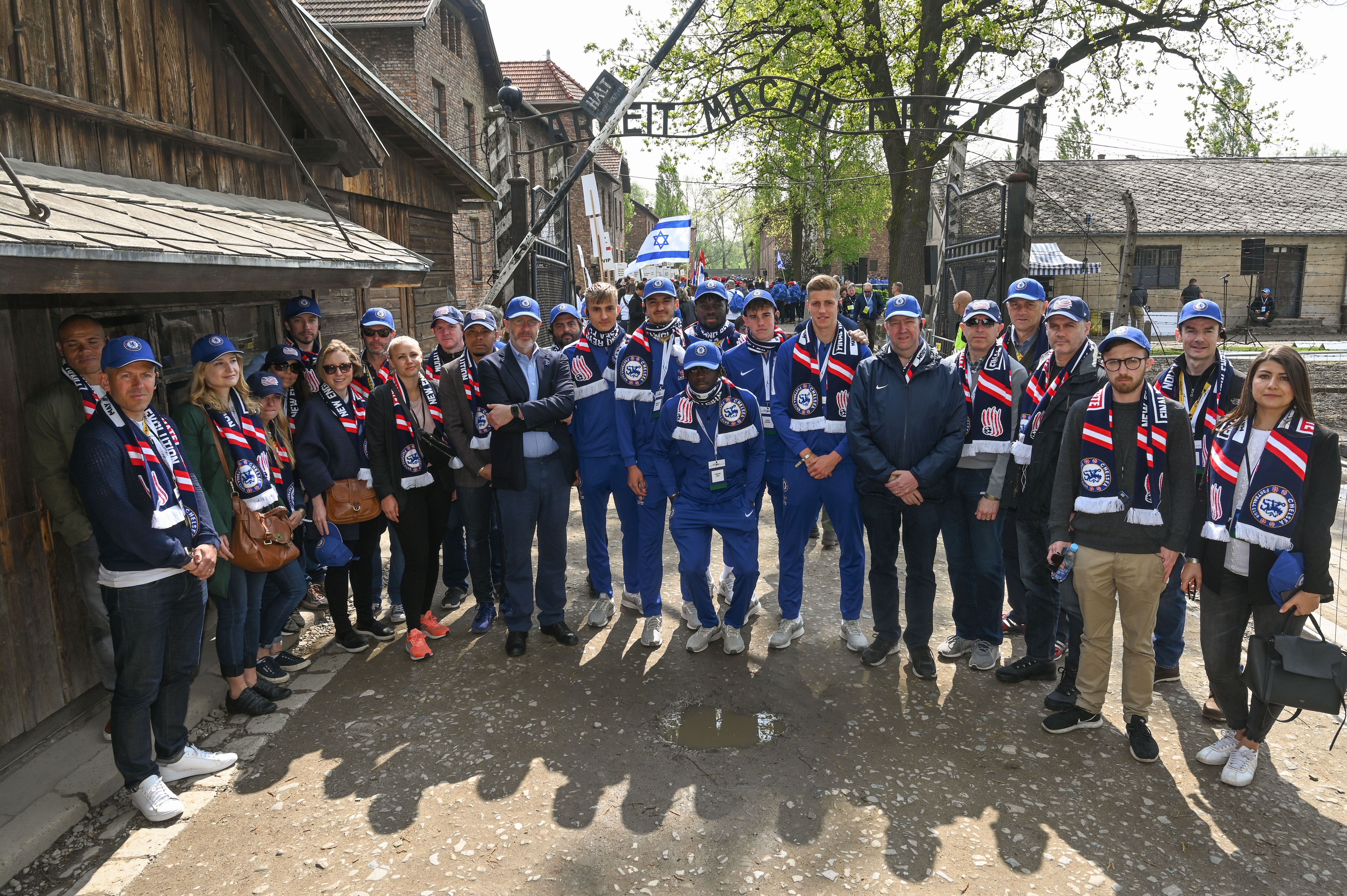 New England Revolution Ready For "Amazing Opportunity" To Play Chelsea FC In "Final Whistle On Hate" Charity Match At Gillette Stadium
On Wednesday the New England Revolution will take on Chelsea FC in the "Final Whistle On Hate" match at Gillette Stadium.
The idea of the match was developed by the clubs owners Roman Abramovich and Robert Kraft. The match is slated to kick off at 8:00 p.m. ET at Gillette Stadium with all proceeds from the match being dedicated to initiatives to combat antisemitism and all hate crimes.
Both clubs are coming in the midst of a busy schedule with the Revs playing on Saturday against the San Jose Earthquakes in MLS play and Chelsea playing in their final Premier League Match of the season on Sunday against Leicester City. For New England however things are little big easier as they are not traveling from England to the United States like Chelsea.
"We know the occasion on Wednesday is goin to be pretty special," Said goalkeeper Matt Turner. " A lot of us grew up watching these guys play."
Chelsea which is a world renowned soccer club is bringing a number of regulars to face the Revs in a match that will be broadcasted nationally on FS1.
"It is an amazing opportunity," said Interim Head Coach Mike Lapper. "The guys have been talking about it since it has been on the calendar."
Chelsea FC 'Final Whistle on Hate' Roster by Position
GOALKEEPERS (3): Kepa Arrizabalaga, Willy Caballero, Rob Green
DEFENDERS (9): Antonio Rudiger, Andreas Christensen, Cesar Azpilicueta, David Luiz, Davide Zappacosta, Emerson Palmieri, Gary Cahill, Marcos Alonso, Ethan Ampadu
MIDFIELDERS (6): Jorginho, Mateo Kovacic, N'Golo Kante, Ross Barkley, Ruben Loftus-Cheek, Danny Drinkwater
FORWARDS (5): Eden Hazard, Gonzalo Higuain, Olivier Giroud, Pedro, Willian
Revolution Giving Minutes To Players Who Typically See Limited Action, Opportunity For Auditions
The New England Revolution will have their full squad available outside of any injuries such as Isaac Angking who will remain out recovering from surgery.
"Don't want to lose our focus on league play, but it is going to be a great opportunity for some of the players who don't normally get starting time to play significant minutes," said Lapper. "We are going to throw a mixed team out there, there is some starters and there are some subs."
There is a chance that Wednesday's match against Chelsea provides some of the players who don't typically get minutes to put on an audition of sorts for Lapper.
"They know every time they step on that field they are presenting their skills and their ability for the coaching staff to evaluate," said Lapper. "If they are not in the 18 they better be fighting really hard on Wednesday to get into the 18. And if they are on the 18 get into the starting lineup. You are always on audition weather it is in a practice or a training match, or a game like this on Wednesday."
Busy Schedule For Both, But Experience For Players Who Dreamed Of Playing In EPL Very Cool
For the Revolution this match comes less than a week after they installed Interim Head Coach Mike Lapper and coming off a 3-1 win over the Quakes. No rest for the weary but this match where the proceeds go to charity should be a fun affair.
"Everyone I think at some point has dreamed of playing in the Premier League," said Turner. "To have the opportunity to play against Chelsea would be really sweet."
After the "Final Whistle On Hate Match" the Revolution will head to Montreal to take on the Impact on Saturday. As for Chelsea they are in a bit of a tougher spot as mentioned before having to travel back to England to prepare for their UEFA Europa League final match with fellow EPL club Arsenal on 5/29/19.
Chelsea landed in Boston Monday afternoon and are slated to hold a moment of remembrance at the Holocaust Memorial at 5 pm on Tuesday.
New England Revolution have hired Bruce Arena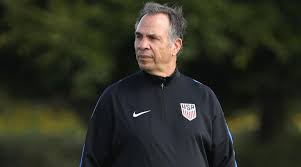 New England Revolution Hire USMNT Legend Bruce Arena As Sporting Director And Head Coach
The New England Revolution announced on Tuesday that U.S. Soccer legend Bruce Arena would be their new Sporting Director and head coach. 
Arena who will be introduced on Thursday at 10 am will start immediately as Director but the current technical staff will remain in place until a start date for him to take over as coach is announced. 
"Bruce is one of the most successful coaches in American soccer history, and we feel his commitment to excellence, track record of winning championships in Major League Soccer, as well as his success at the international level, makes him the best person to bring the Revolution back to MLS Cup contention," Revolution Investor/Operator Robert Kraft said. "We have known Bruce dating back to the advent of MLS, and we have full confidence that he will raise the level of our club to the standard we all expect and demand."
Arena is a five time MLS champion and the winningest coach in USMNT history.
"In my conversations with the Kraft family and Brian Bilello, it's clear that they have high expectations for the club and I believe there is a tremendous opportunity for me to create a winning culture throughout the Revolution organization," said Bruce Arena. "Boston is a great sports town with a history of championship teams, and I am looking forward to working with the staff and players to make the Revolution a club that our supporters can be proud of and that can be part of the tradition of success in New England."
The 67-year-old has over four decades of coaching experience and has one of the most decorated coaching careers of any American soccer coach. 
In his MLS career he has recorded five MLS Cup titles, three MLS Supporter Shields, seven MLS conference championships, one US Open Cup title, and one Concaf Champions Cup. In 14 seasons as a head coach in MLS he has been named coach of the year three times.
At the collegiate level Arena saw much of the same with five NCAA College Cup wins and six ACC Men's Soccer Championships for the University of Virginia. 
"It was evident talking with Bruce that we share a vision for the future of the Revolution and we look forward to having him oversee our soccer organization," said Revolution Preside Brian Bilello. "We believe that now is the time for a chance in leadership and there is no one batter suited to usher in a new era of success in New England."
The Long Island native is known around the world for his work as the head coach for the United States Men's National Team. He holds the record for the most wins by a USMNT coach with 81 and lead the United States to the quarterfinal int he 2002 FIFA Men's World Cup which is the best finish since 1930. 
Most recently he served as the USMNT head coach for his second stint at the helm from 2016-17 helping them win the 2017 Concaf Gold Cup title and went 16-2 at the helm. 
New England Revolution Let Go General Manager Mike Burns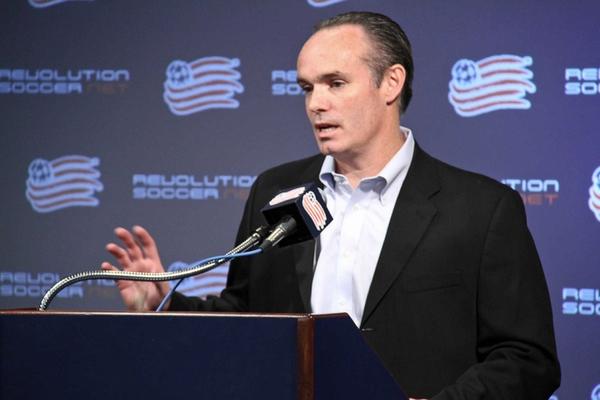 New England Revolution Let Go GM Mike Burns As It Was Time To Go "In A Different Direction"
On Monday the New England Revolution made another major change in the organization with the MLS club announcing that they would be parting ways with General Manager Mike Burns effective immediately.
Burns who has had a storied career with the club as a player and in the front office has had a rough go of it lately with a rather disappointing seven year run as the clubs general manager. 
"As an original Revolution player and throughout his time with the club's front office, Michael has always been a terrific ambassador for the club," said Revolution President Brian Bilello. "His impact on the team and organization has been felt in many ways and we are grateful for his commitment and service to the New England Revolution." 
Burns was made the GM of the club back in November of 2011 after spending the four previous years as the Vice President of player personnel. While the late form has been rather poor when Burns had taken the job he helped take a 5 win team in 2011 to a club that made the MLS Cup Playoffs in three straight seasons including an MLS Cup Final appearance in 2014. 
New England makes this move less than a week after they relieved Head Coach Brad Friedel of his job after a 2-8-2 start. 
"In light of recent results and the team's on-field direction over the last few seasons, we felt it was time to take the soccer side of the organization in a different direction. We expect to make an announcement related to leadership of the soccer organization in the coming days," said Bilello. 
When the club had parted ways with Friedel the former Revs defender and at the time GM Burns spoke with the media for seven minutes on Friday to explain the move and field questions. 
Since that time New England actually came away with a 3-1 win at home over the San Jose Earthquakes.
There is a lot of uncertainty on when upper management made the decision to remove Burns at the moment because on Friday Burns was stated that he would be involved in finding the next head coach of the club. 
"Ownership will be involved, Brian will be involved, and I will be involved," said Burns. 
More to come but this was the right move for the club long-term.