Connelly's Top Ten - Patriots Can't Stand the Heat
1. Misc
* Wicked hot down their for well hydrated Patriot fans
* Just the sight of Tom Coughlin is kryptonite
* Ryan Allen off to a nice start - seem to be seeing him too much
* Three 15 yard penalties on extra points - must have been some retaliation going on
* Jags were without Fournette
* Pic play on the TD to end the first half
Advertisement. Scroll to continue reading.
2. Brady
* Brady is 6-6 in Florida
* Not great on the deep ball
* Football reference.com has two nicknames for Brady I have never heard - Pharaoh / Sir
* Looked like a guy without many weapons
3.Offense
* Patterson has a play set up for him and back pedals with the ball coming and falls down - ugh
* Hogan is a complementary receiver
Advertisement. Scroll to continue reading.
* Sonny Michel did run over a defender which was nice
* Was Gronk fighting enough to get open - hope we don't see the difference between this year and last year when he had incentives meaning millions
* Blueprint - take away Gronk and make James White beat you
4. Defense
* Amazing they have had this run of 18 years and haven't seen to touch a QB
* Another bad QB carving them up - painful to watch
* Hightower looks like an average linebacker right now
* Can someone figure out the crossing routes
Advertisement. Scroll to continue reading.
5. Coaching
* Strange not going for 2 when down 11 in 4th
* Bill was furious at King for not jumping on the punt when the Jag jumped offside
* I hate when McDaniel goes crazy with running the ball inside the 20 - did it three straight times
* Gostkowski is 3 for 9 on onside kicks - from the 50 yard line (twice after penalties) why wouldn't you try that everytime
6. Kraft Sighting / Bill's Garb
* 14 seconds left in first half
* Bill blue wind breaker short sleeve
Advertisement. Scroll to continue reading.
7. Red Sox
* On pace for 111 wins
* Betts hurt ugh - hurt Sale / hurt Betts / done in first series
* Red Sox win again with the six hitters in the lineup hitting under .250 - Lin, Moreland, Kinsler, Bradley, Vazquez, Devers
8. Around the NFL
* Matt Patricia on a pace to go 0-16 / another defensive coordinator not to do well - Romeo Crennel (I know its early)
* Ryan Fitzpatrick has thrown for  819 yards in two games and 8 TD
* Aaron Rodgers doing insurance ads is appropriate seeing he is always hurt
Advertisement. Scroll to continue reading.
* Steelers haven't won yet and Bell has caused dissension
9. Old School
* In two years Sale has thrown 361 innings / Tiant threw 311 in 1974
10. Randomocity
* Next time you walk by the smell of a gas leak might walk faster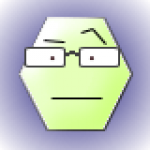 Michael has written for the Boston Herald and other sites in the past and his top ten column is now housed on Trifecta Sports Network. Connelly's Top Ten releases on Monday's and Friday's.