Now that the Tidewater Landing is officially announced it's going to be a slow build until the USL Championship side makes its debut in 2022. While many eyeballs will be focused on the physical build of the 7,500 seat stadium on the banks of the Seekonk River, the more important development is in the community. Building a fan base from the ground up is a challenging venture that isn't as simple as building a physical structure.
Ultimately the first question that comes to mind is is this. Is there enough interest in Rhode Island to support such a team? As a whole, the state has over 20.000 registered youth soccer players and consistently ranks in the top ten for television ratings for top tier soccer leagues such as the Premier League. In addition, there are countless members in the community that are passionate about the game of soccer such as Providence City FC and the folks over at Project Goal.
Partnering With Local Soccer Fans And Building A Youth Development Program
For the Tidewater Landing site, Fortuitous Partner's Co-Founder Brett Johnson will try to "emulate" what Phoneix Rising has been able to do in having over 10,000 boys and girls under their youth development umbrella. Recently the Phoenix Rising group was tapped with a professional development academy. For those not familiar with the program it is apart of US Soccer's Development Academy program and is currently the Gold Standard in creating a pathway to the pros for youth players.
Not only does Johnson plan on having investments into the youth game, but there is also developing ties with the folks over at Providence FC.
"Anyone who is coaching around, and go up the chain including adult amateur sports and leagues and that is why I love the guys at Providence (FC) and what they are doing and want to make sure I have a very healthy relationship with them and anyone who is investing time and money in sports in the State of Rhode Island we want to have a positive relationship with."Brett Johnson said during a Q&A
There will certainly be some competition within the market with the New England Revolution's home of Gillette Stadium roughly 30 minutes away from the Tidewater Site. Not only will the Revolution have their MLS team but also a USL League One side that debuts in 2020. Another local competitor is the Hartford Atheltic which debuted in the 2019 season at Dillon Stadium in Hartford. But this will be "Rhode Island's" team and that is a sentiment that both Johnson and USL share. There is a belief that if they build the venue and put a competitive team on the pitch that Rhode Islanders will come out to support their team.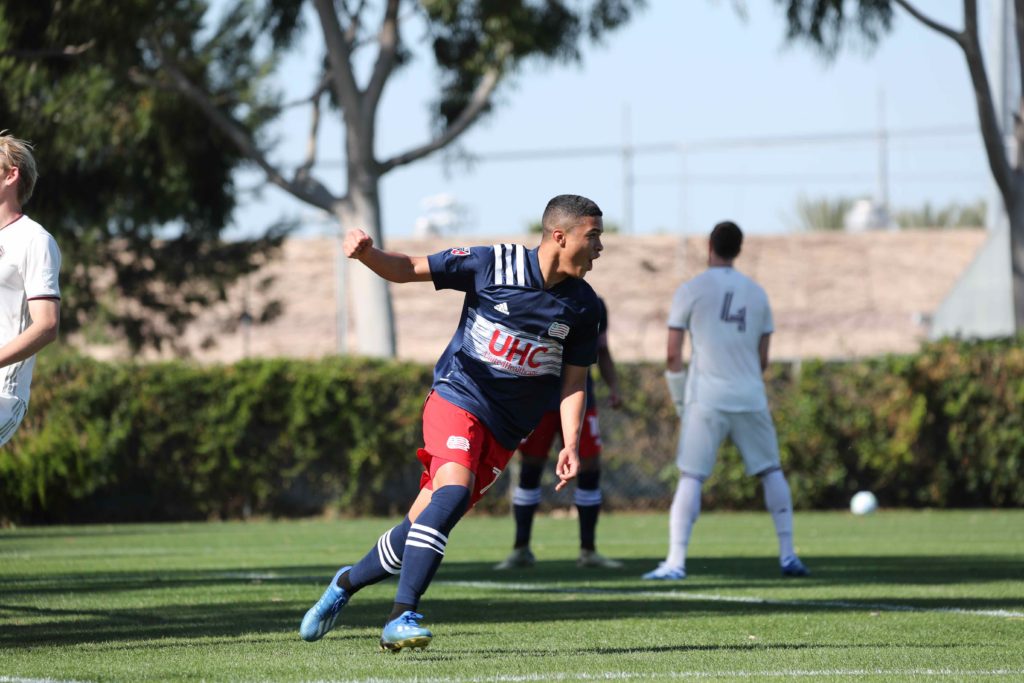 Local Centric Focus Is Critical
Building out a local grassroots movement is critical to the success of any business but is particularly true in the sport of soccer. Making those connections early on can very well determine the long-term success if a franchise. And to give Johnson and his team credit, they are focused on making the venture as Rhode Island as possible. Whether that means finding local investors or building out a front office staff with local ties. Part of that local connection has to be players on the pitch. New England is home to many talented players who are currently in various rankings of American soccer. A fair number of them have gone through the New England Revolution Academy such as Isaac Angking and Damien Rivera. Showing the local community that one of their own can make it in the pro-ranks makes not only for a good headline but as an inspiration and a rallying cry for the area.
Thus far Brett Johnson and company have said all the right things. Only time will tell if the venture will prove successful but I for one know one thing, I am rooting for pro soccer in Rhode Island.