1.Patriots
* Rex Burkhead missed six of 14 games as a senior at Nebraska
* Tom Brady is 21-10 against the Dolphins / 15-0 at home against them (not counting the game they didn't want to win in 2005)
* I think if this thing goes south – this is just the beginning of a verbose, honest Gronk
* You can't tell me that Alabama's linebacker corps isn't better than the Patriots
* With the lack of talent on this team – Patriots could go 9-7 and it could be Belichick's best year COACHING
2. Red Sox Stuff
* I'm not a masochist – but this Yankee series would have been fun if it meant something
* Six Red Sox have over 100 strike outs
* Why not to bet reason #1,314,361 – Orioles are 60 games behind the Sox and Chris Sale loses to Baltimore who doesn't want to win
* Speaking of Chris Sale – move him back to game 3 – ugh! David Price a lonely Red Sox nation turns its head to you
* Your best power hitter in the minors – Sam Travis has 1 HR in 107 Major League at bats
3. Suffolk Downs sold for $3.6mm in 1946 – you could get for a lot less right now
4. Most pitches in a game last ten years
2018 – Sean Newcomb – Braves 134
2017 – Clayton Richard – SD - 127
2016 – Matt Moore – SF - 133
2015 – Mike Fiers – Astros - 134
2014 – Cole Hamels – Phillie – 133
2013 - Tim Lincecum – Sf - 148
2012 – Johan Santana – Mets - 134
2011 - Tim Lincecum – Sf – 133
2010 - Edwin Jackson – Az – 149
2009 – Roy Halladay – Tor - 133
5. Wade Boggs said construction behind home plate was negatively impacting the flight of the baseball – he was right – ranking in home runs per park last six years at Fenway:
Advertisement. Scroll to continue reading.
2018 – 18
2017 – 26
2016 – 12
2015 – 19
2014 – 27
2013 - 23
6. Terry Francona – first four years managing all under .500 record / next 14 years all over .500 record
7. Old School – The ultimate in throwing a teammate under the bus – in the Red Sox tie of the Giants 6-6 in Game 2 of the 2012 World Series (called for darkness) – Giants pitcher Christy Mathewson calling out his shortstop after an error: "It doesn't seem possible that a man like Fletcher would cave in as he did today. I attribute it all to the fact that he lost a double play in the first inning, which would have given us the game in a walk."
8. Amazing Stat – In 1946, Johnny Pesky had a streak of 11 straight singles and a streak of scoring runs in 7 straight at bats
9. Just a Little Bit Outside – Odds to win championship:
* Red Sox are tied for first with Houston at 7-2
* Patriots are now third at 11-1 behind Rams and Chiefs
* Celtics are second at 6-1 behind Golden State
* Bruins are ninth at 16-1
10. Randomocity
* If you get a chance watch the 1978 documentary on Amazon or Sports Illustrated TV - painful
* Sad life of Brian Joyce – is it ever worth it
* Amazing how Batman and Robin used to be able to scale buildings in those tights
* Over-rated – Fields of Dreams, electric can openers, robins
Advertisement. Scroll to continue reading.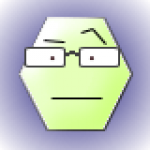 Michael has written for the Boston Herald and other sites in the past and his top ten column is now housed on Trifecta Sports Network. Connelly's Top Ten releases on Monday's and Friday's.