Revolution Have "A Little Bit Of Confidence" Heading Into Columbus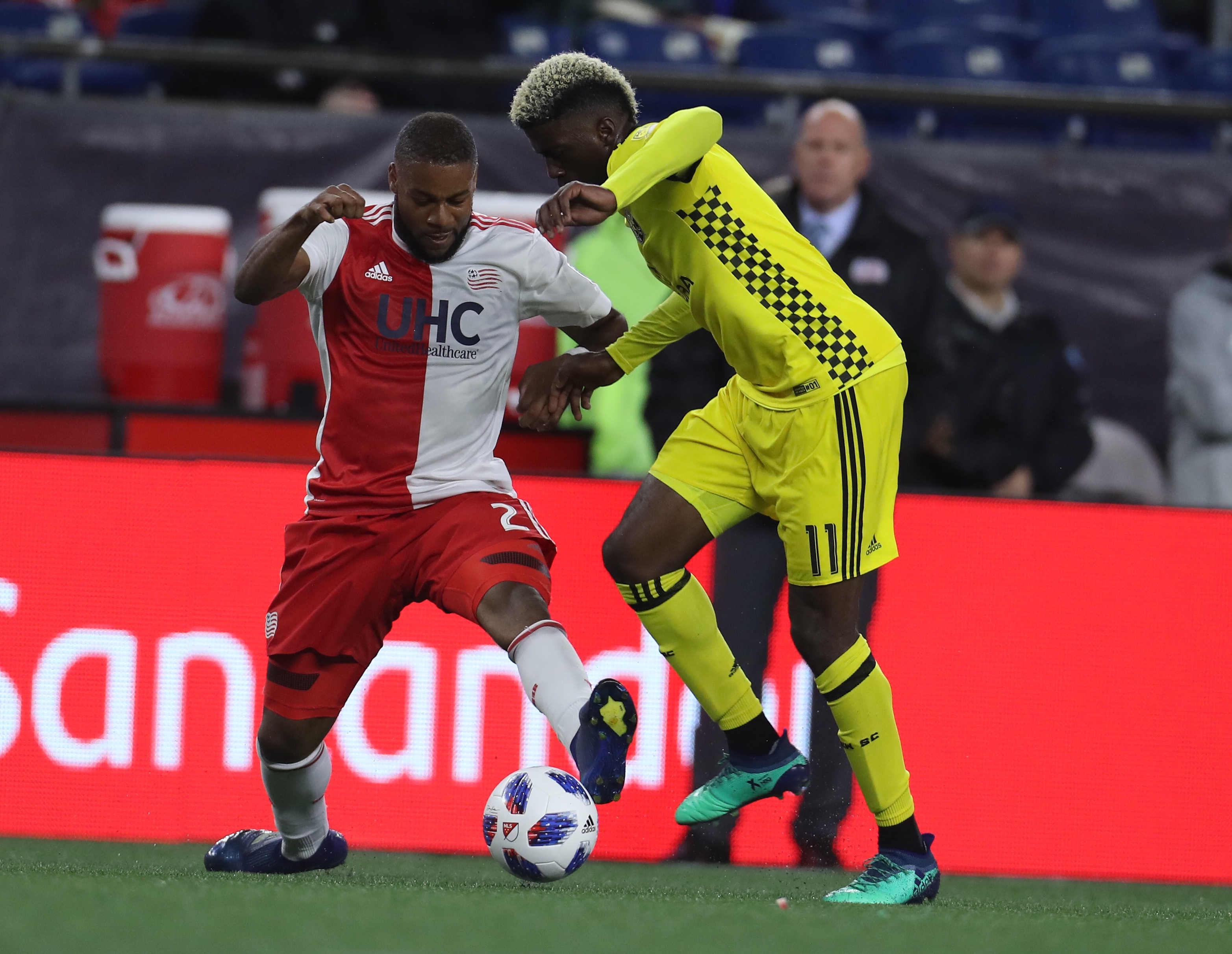 Revolution Have "A Little Bit Of Confidence" Heading Into Columbus After Grabbing Much Needed Win Over Minnesota
The New England Revolution are riding high for the first time in 2019 with the club capturing the first win of the season this past weekend against Minnesota. 
As for what the win does for the confidence within the ranks, Head Coach Brad Friedel said "It certainly gives us a little bit of confidence going into the next game. No doubt, the players will look forward to training this week, and we're going to look forward to our trip to Columbus.".
A year ago it looked like that New England's next opponent, Columbus Crew SC, was destined to leave Ohio. But today a year later the MLS franchise's future is locked into Ohio and for Friedel who is an Ohio native, that is a great feeling.
"I'm very, very happy that they were able to keep the team in Columbus. Not that I could be very vocal about it before because of my position here, but being an Ohio native and also being an ex-player from Columbus, I'm happy that the Crew is staying put." said Friedel. 
New England played the Crew earlier in the season with a 2-0 loss at home back on March 9th, less than a month ago. The loss less than a month ago while frustrating provided Friedel and the Revolution some in-sight into first year Crew head coach Caleb Porter's system. 
 "We got to see the little subtle nuances that Caleb [Porter] is trying to instill. He's getting the best out of [Federico] Higuain, he's getting the best out of [Gyasi] Zardes, and they have some good players. But now that we've seen them once, we'll make a couple of adjustments ourselves and hopefully we can get the three points." said Friedel.
One of the major challenges in facing Columbus is Gyasi Zardes up front, a player who was able to show an uptick in play for former Crew Head Coach Greg Berhalter at the USMNT level just a week ago against Chili and Ecuador. 
Stopping Zardes up front will be a tough task for the Revs defense who will have to attempt to stop Columbus from feeding Zardes the ball. 
The 2018 MLS Comeback Player of the year already has 3 goals in 2019 through 4 matches after posting a 19 goal season in 2018 under Berhalter. 
"They have a really good team. They've got really good players around, and Gyasi's [Zardes] been on form with USA and with Columbus. Denying him service is important, but just being tight to him is really, really important, because he's been finishing everything. If we can do that, we'll have a really good chance. Obviously, the first game we didn't do well, but we're looking forward to making up for that" said Revolution Defender Andrew Farrell. 
The Revolution will take on Columbus this Saturday at 7:30 pm et. 
Revolution Game Notes: Last Win At Columbus? 2014 MLS Playoffs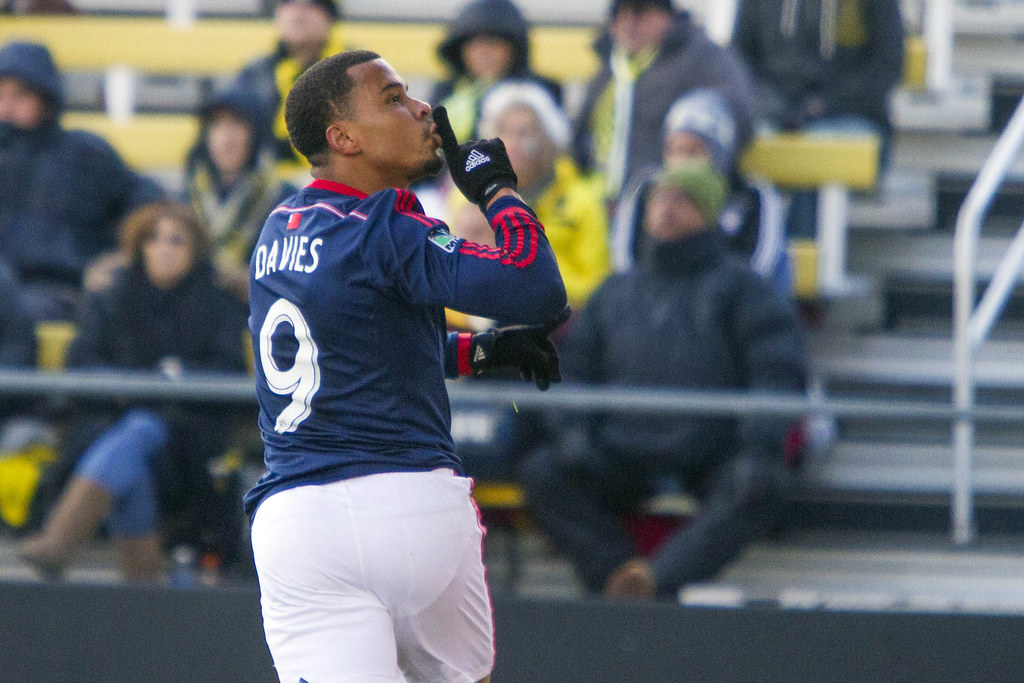 New England Revolution Are "Looking Forward" To Playing The Crew, Last Time Team Won In Columbus? 2014 MLS Playoffs
The New England Revolution are taking on the Columbus Crew SC this Saturday. 
Does that sound familiar?
Well that is a because the two teams faced off less than a month ago at Gillette Stadium in a game that the Revs lost 2-0 in their 2019 home opener. 
This time around the Revolution will have a tougher task facing Caleb Porters club in Columbus. Porter in his first year at the helm of the Crew has his club at a 3-1-1 record which is good enough for second place in the Eastern Conference.
As for Brad Friedel's Revolution? Well, after capturing their first win of the season this past weekend against Minnesota they are 10th in the East with a 1-3-1 record. 
It's Not About The Name On The Back Of Your Jersey, Or How Big Your Paycheck Is
In their last time out against Columbus on March 9th, Friedel sent out the following Starting XI.
Edgar Castillo, Michael Mancienne, Antonio Delamea, Brandon Bye
Teal Bunbury, Scott Caldwell, Carles Gil, Cristian Penilla
Friedel didn't stick with his full starting group too long though as he sent in Justin Rennicks and Diego Fagundez at the 1/2 in exchange for Agudelo and Penilla.
Since that match the Revolution have taken a bit of a different approach in grabbing their first win. 
Take a look at the starting XI in a 4-4-2 this past Saturday against Minnesota.
Andrew Farrell, Jalil Anibaba, Mancienne, Edgar Castillo
Bye, Gil, Caldwell, DeJuan Jones
Bunbury, Agudelo 
Between this lineup and the one against Columbus a month prior there are 5 changes to the starting XI and a formation shift. It is highly likely that Brad Friedel changes this up however as he is not afraid to play the hot hand from whoever performed well in training the week heading into a match. 
Between New England's loss against FC Cincinnati and their win against Minnesota Friedel made 6 changes to his starting XI including a switch at the goalkeeper position.  
And Head Coach Brad Friedel was very open about the fact about changing up their strategy this time around against Columbus given that they have already seen them once this season.
"Now that we've seen them once, we'll make a couple of adjustments our- selves and hopefully we can get the three points." Said Friedel on Columbus.
Columbus Showcases Immense Talent
The Crew are an impressively talented team, from 2018 MLS goalkeeper of the year in Zack Steffen, to defensive midfielder Wil Trapp, all the way to Gyasi Zardes who is playing some of the best soccer he has ever displayed at the pro level. 
New England's record all-time against the Crew is 23-37-13 and at Columbus their record only gets worse. The Revs at the Crew are 8-20-7 and their last win at Columbus was back in the MLS playoffs of 2014 when the Revs defeated Columbus 4-2 on November 1st. New England's last regular season win at the Crew however was a year prior in October of 2013.
"Personally, it's one of the teams that we want to beat the most out of anybody in the league, because they just always come out on top against us. We don't know why, but it's a good opportunity this weekend to change that, so looking forward to it." Said Revs forward Juan Agudelo on taking on Columbus. 
The Revs are going to have to stop the services into the dangerous Zardes who already has 3 goals on the season and leads the Crew in shots with 8, 4 on target.
"Denying him service is important, but just being tight to him is really, really important, because he's been finishing everything. If we can do that, we'll have a really good chance" said Revs defender Andrew Farrell on denying Zardes service. 
The Revolution at Crew kicks off at 7:30 pm on Saturday April 6, 2019. 
Revolution Academy: U19s Continue To Roll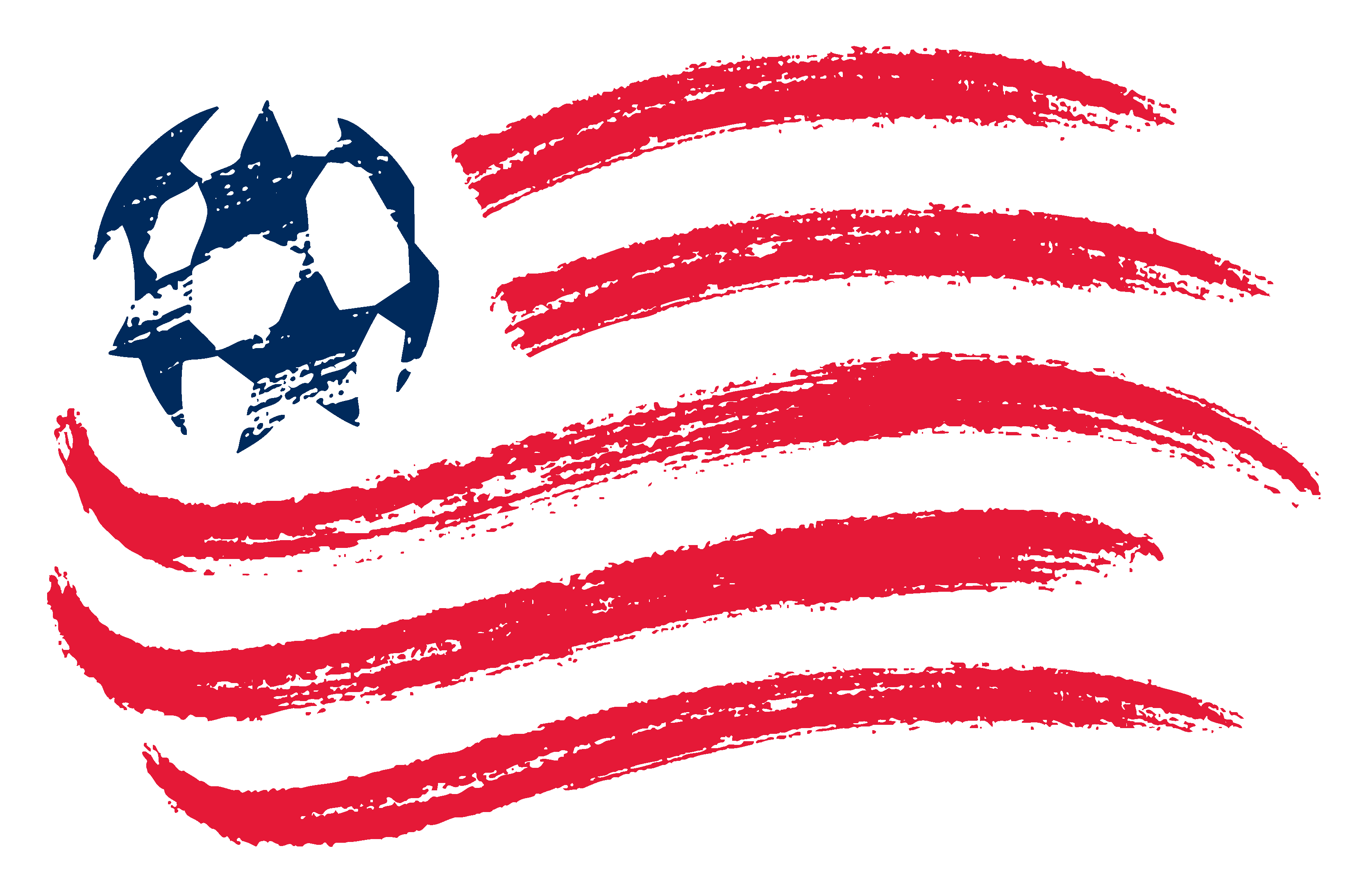 New England Revolution Academy: U19s Continue To Roll
The New England Revolution Academy teams played in a total of 5 matches this past weekend across all age groups. 
Collectively the teams went 1-1-3 with all teams playing New York City FC at St.Johns University on Sunday. 
Season To Date Record And Standings
Under-19's: 9-4-1, 2nd place, Playoff Spot Clinched
Under-17's: 5-8-3
Under-15's: 4-5-4
Revolution Academy Goalscorer's
Under-19s at NYFC, Revs win 2-1
Trevor Burns (Son of Revs GM Mike Burns, three matches in a row with a goal)
Nathan Metsack
Under 17s at NYFC, Revs draw 0-0
Under 15s at NYFC, Revs draw 2-2
Under 14s at NYFC, Revs draw 2-2
Malcolm Fry
Malcom Fry (Brace)
Under-13's vs NYFC, Revs loss 2-1
Upcoming Revolution Academy Matches
All academy teams will play at Gillette Stadium on April 6th against Beachside Soccer club
The U/15 and U/16-17's will also play on Sunday, April 7th against Oakwood Soccer Club also at Gillette. 
Revolution Talk: Carles Gil Proving To Be Focal Point Of Offense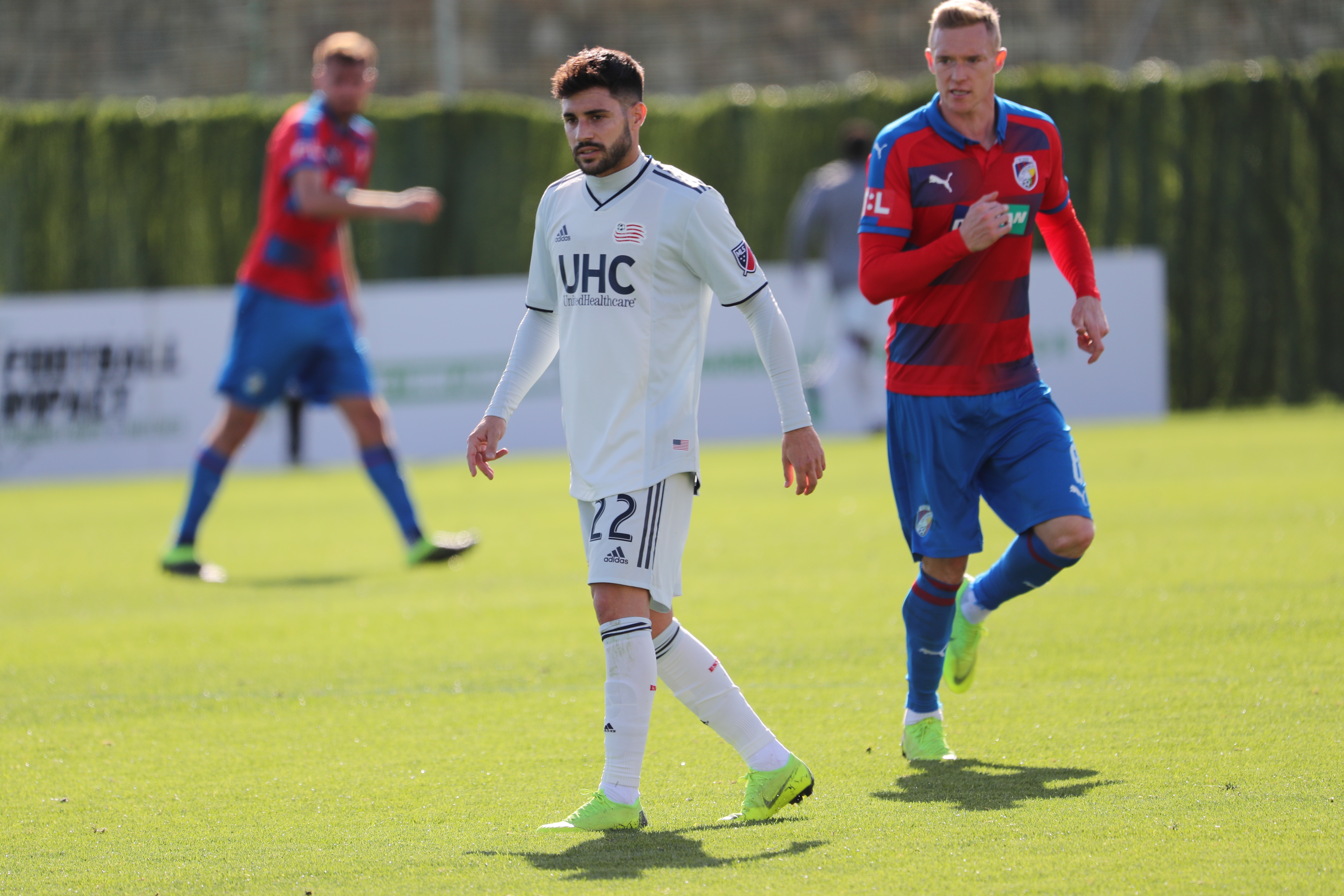 Revolution Talk: Carles Gil Proving To Be Focal Point Of Offense With An Impressive First Touch And Vision To Move Up The Pitch
New England Revolution DP Carles Gil has been one of the teams better players to start the 2019 season. 
Gil has been the focal point of the Revolution offense which has flowed through the Spainish midfielder at an incredible rate and he leads the Revs in touches, passes, goals, shots, and shots on goal through 5 matches. 
One impact that is also becoming apparent is how the 26-year-old is making the players around him better with his forward thinking attitude and an impeccable first touch. 
"I think it's actually really awesome that a player like him , with his ability, is able to face forward and play some forward balls, which gives me and Teal the ability to maybe go into the gaps and receive those balls. It just felt like in this way, the whole team had more options – playing forward, playing to the sides, keeping the ball. I just think there were a lot of triangles and options on the field." Said forward Juan Agudelo
This past Saturday against Minnesota United FC Gil played a more advanced role playing in the upper third trailing Teal Bunbury and Juan Agudelo.
"I think it's super beneficial to have two guys up top. I enjoy playing with Juan. There's a different dynamic in terms of who's checking to the ball. We can combine a lot more. And having Carles kind of underneath us, he doesn't have free reign, but he kind of can get the ball in different areas and open up space for us as well. I enjoy playing with two strikers up top." Said forward Teal Bunbury. 
One of the most impressive parts of Gil's game so far in his young MLS career is his vision on the field. His ability to spot his teammates quickly and move the ball up the pitch accurately has made a lasting impact on his fellow Revs.
"As forwards, you always want to make great runs. You always want to open up space for either yourself or your teammates. Having someone who's comfortable on the ball, can kind of pick you out wherever you are, it really is helpful. You have that in your mind going into a game that, the more runs I make, more often than not Carles or other players that play in there will be able to find us." Said Bunbury on Tuesday. 
Gil and the New England Revolution take on Columbus Crew SC this Saturday at 7:30 PM ET.