New Minor League Baseball Rules Enacted Ahead Of PawSox Opener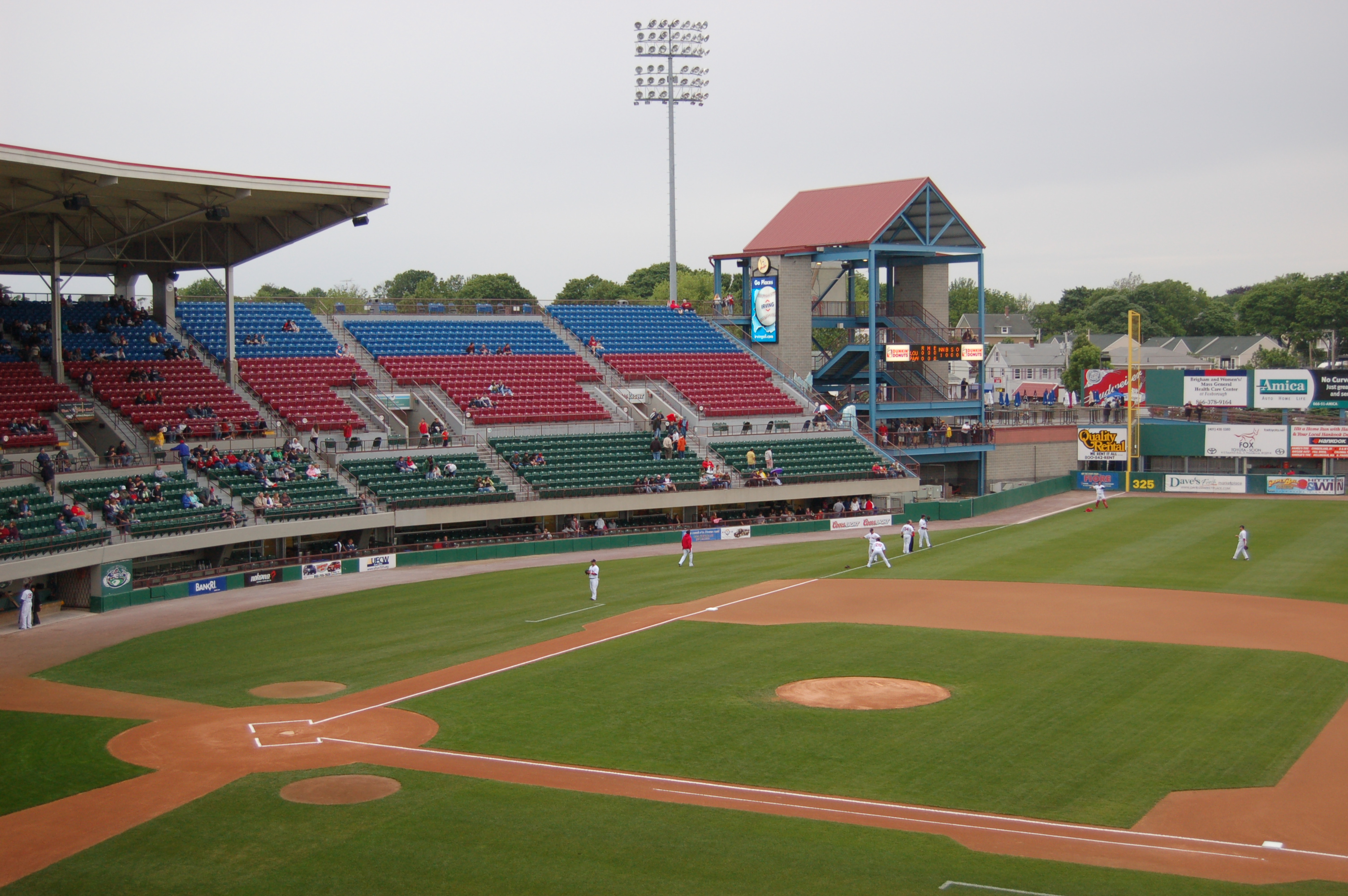 Minor League Baseball Announces Several Vital Rule Changes Ahead Of PawSox Opener
For the 2019 season things will change slightly for fans heading to PawSox baseball games at McCoy Stadium. 
On Friday Minor League Baseball announced that there would be several critical rule changes once league play kicks off next week. 
Here are the highlights:
Pitchers to face a minimum of three batters
Extra innings runner rule revised
Pitchers mound visits reduced from 6 to 5 per game
The biggest change is the three batter minimum which is something baseball as a whole has been toying with for several years now. The rule will be at the Triple and Double-A level with the starting pitcher and any substitute pitcher being required to face a minimum of three consecutive batters.
If the pitcher sustains an injury or an illness the crew chief will use their judgement if it incapacitated the pitcher from playing further. 
The extra innings runner rule was one that was implemented last season and MILB tweaked the rule so it should translate better in-game. 
The rule will be all extra innings will have a runner starting at second base. If the last batter of the previous inning happened to be a pitcher, the occupier on second will be the batter prior to the pitcher. Any runner or batter removed from the game will be ineligible to return to the game. 
As for the mound visits rule MILB will be dropping the Triple-A limit from 6 to 5. Any manager or coach trip will count as a visit, and any player leaving their position to talk with the pitcher will also constitute as a visit, regardless of length. 
If multiple entities approach at the same time it will count as one visit and not multiples. Of course any in-between batter conversations between pitchers and positional players will be allowed as a non-visit including cleaning spikes on the mound. 
Injury or potential injury concern will also not be counted as a visit or a substitution. 
All of these rules  are going to be enacted for the PawSox Opening Day next Thursday. 
PawSox Have First Rainout Of 2019, Chandler Shepherd Now Going In Doubleheader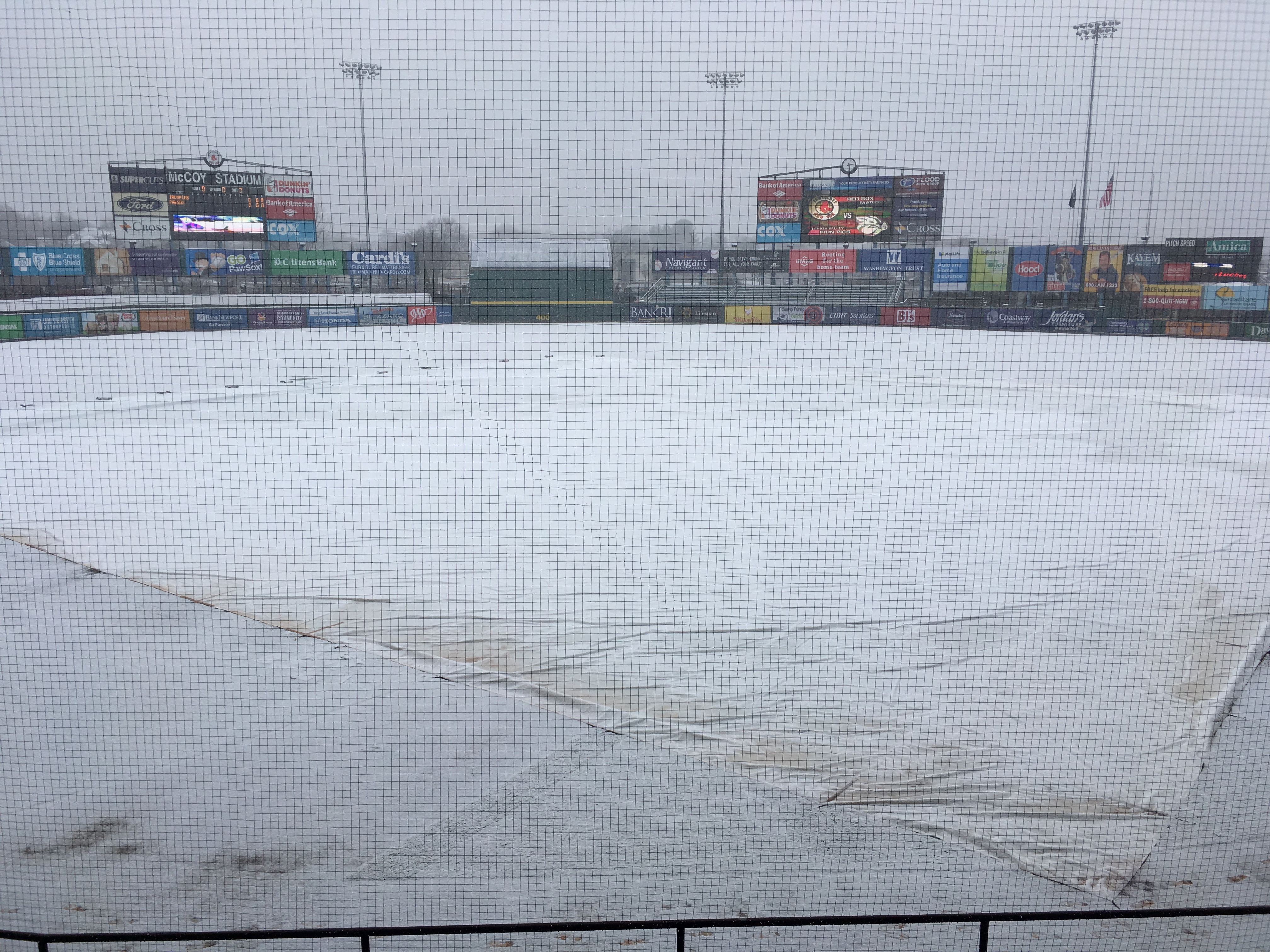 PawSox Have First Rainout Of 2019, Chandler Shepherd Now Going In Doubleheader
On Friday it was announced that the PawSox game with the Syracuse Mets was rained out and a doubleheader will take place on Saturday starting at 12:05 pm. 
This is the earliest doubleheader in the season for the PawSox since 2010.
Friday's starter, Chandler Shepherd, has been pushed back to game 1 of the doubleheader on Saturday against Corey Oswalt. 
Game 2's starter for Pawtucket is TBA, Josh A. Smith was the next starter in the rotation but he has been penciled in for Sunday's series finale. Chances are we will see a bullpen game for the back half of the DH.
Red Sox Option Sam Travis To PawSox In Addition Other Roster Moves Announced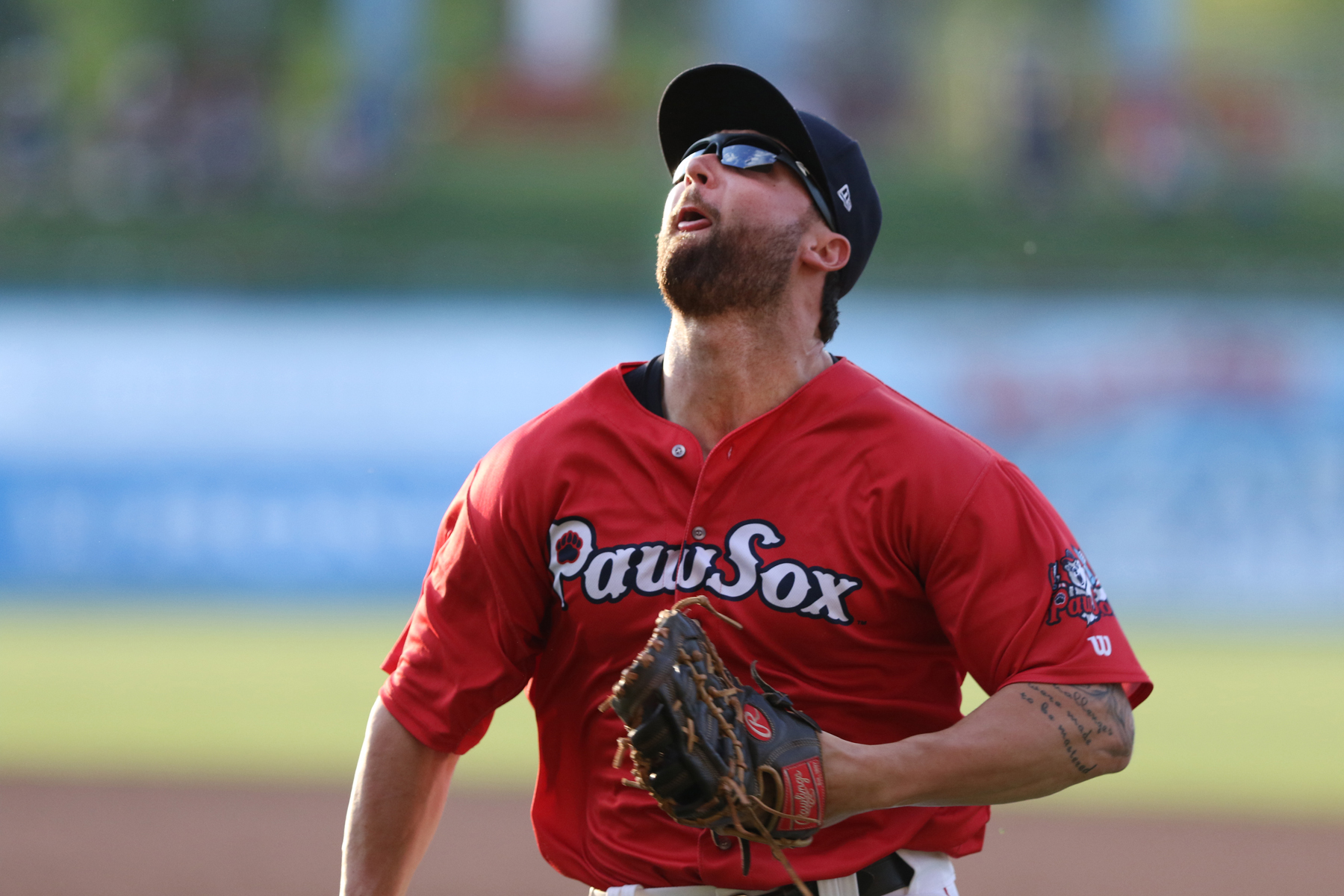 Boston Red Sox Option Infielder Sam Travis To PawSox In Addition Other Roster Moves Announced With Multiple DL Stints Confirmed
On Thursday the Boston Red Sox activated World Series MVP Steave Pearce from the DL and optioned infielder Sam Travis to the Triple-A PawSox. 
Travis, 25-years-old, is in his 6th proffesional season and split the 2018 season between Pawtucket and Boston. For Boston in 2019 Travis is 2-for-7.
The former 2014 2nd round pick hit .258 for Pawtucket in 2018 with 8 home runs and 43 RBIS. 2018 was a year of transition for Travis who recieved 35 games in left field with the organization looking to gain defensive flexibility from Travis. 
In addition to Travis the PawSox official roster recieved a number of changes on Thursday. 
Plenty of movement to come on the roster with the potential return of Dustin Pedroia at the big league level, a move needed to add Travis with active roster at 26, and the return of all the relievers who are currently on the DL.
But that is part of the norm of being a Triple-A ball club. 
PawSox Open The Season With Thrilling Extra Innings Win, Monster Day For Michael Chavis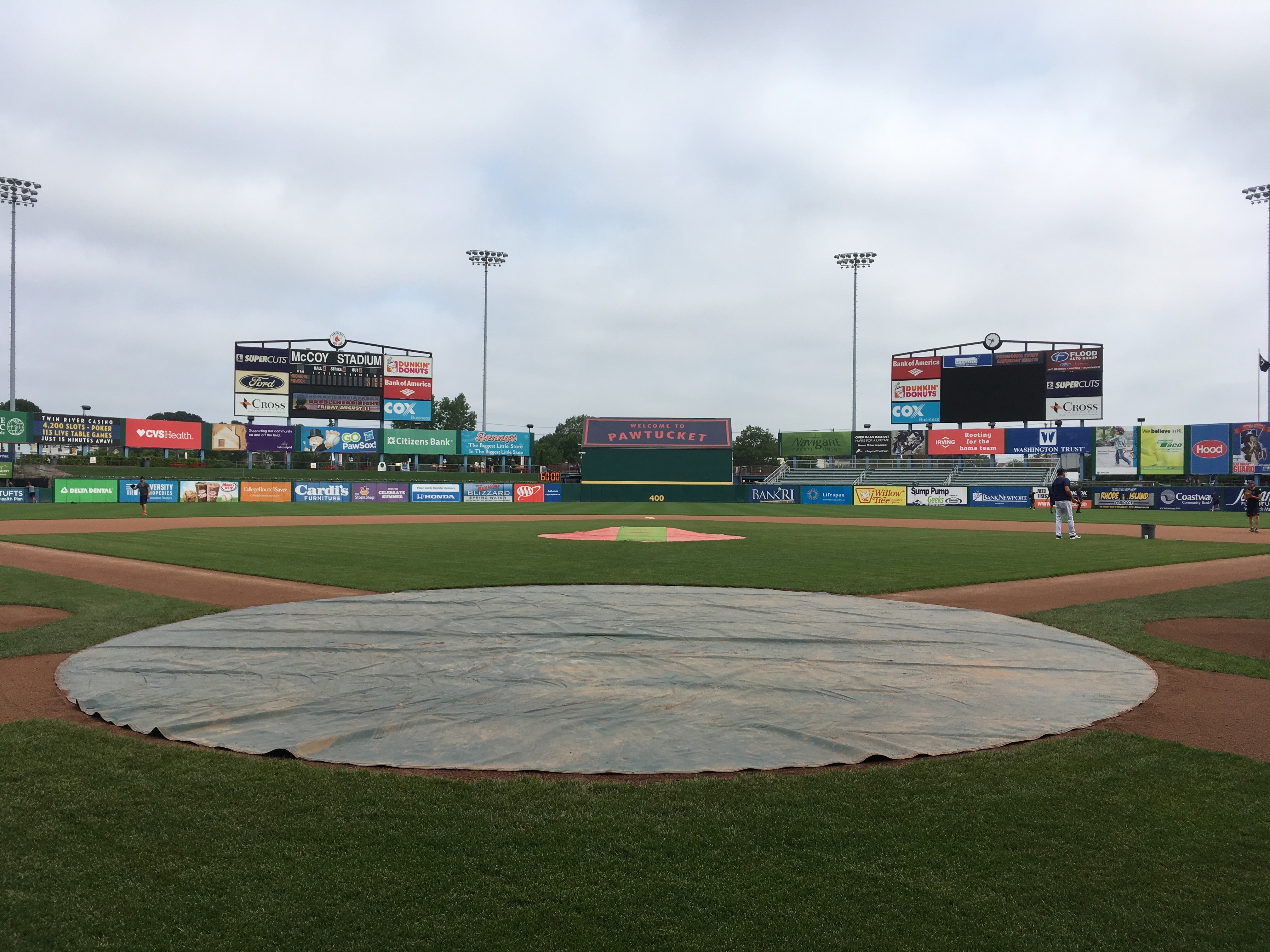 PawSox Open The Season With Thrilling Extra Innings Win Over Mets, Monster Day For Red Sox Prospect Michael Chavis
On Opening Day in Syracuse the Triple-A Pawtucket Red Sox defeated the Mets in 10 innings 6-3.
Third basemen Tony Renda with the bases loaded with one out in the top of the 10th inning hit a bases clearing double to help lift the PawSox to their first victory of 2019.
New Manager Billy McMillon sent Red Sox pitching prospect Mike Shawaryn to the mound as his Opening Day starter. Shawaryn, 24-years-old, went 5.1 innings allowing 3 earned runs on 4 base hits while striking out 7 batters and only allowing 1 walk.
After Shawaryn, Marcus Walden came in for relief with a 1.2 inning performance allowing only 1 base hit while striking out 2 batters.
The pitcher of record is Josh Taylor who pitched 2 scoreless innings and picking up the win and it was Jenry Mejia in the bottom of the 10th picking up his first save on the season.
PawSox pitchers obliterated Mets left fielder Tim Tebow striking out the former Patriots QB twice and forcing him to go 0-for-4.
Red Sox Prospect Michael Chavis With Monster Opening Day
On the offensive side of things the first hit of the PawSox season came off the bat of Sandy Leon who ended up going 2 for 5 and struck out twice.
It was a stalemate heading into the top of the 5th until Mike Miller hit a two-run shot to make it 2-0. In the top of the 8th trailing by one run it was Michael Chavis who came through to tie the game with a fly ball home run to left field.
Chavis, 23-years-old, hit 9 home runs in 2018 after serving a 50-game suspension for violating the leagues drug policy. Chavis had a massive first game of the year going 3 for 4 with a walk.
In the top of the 10th ahead of Tony Renda, Bryce Brentz, Michael Chavis, and Gorkys Hernandez got on ahead of 28-year-old hero Renda.
The PawSox will be back in action in Syracuse at 1:05 pm on Friday April 5th with Chandler Shepherd on the hill.