Red Sox Catcher Sandy Leon Is Ready To Get Better At AAA Pawtucket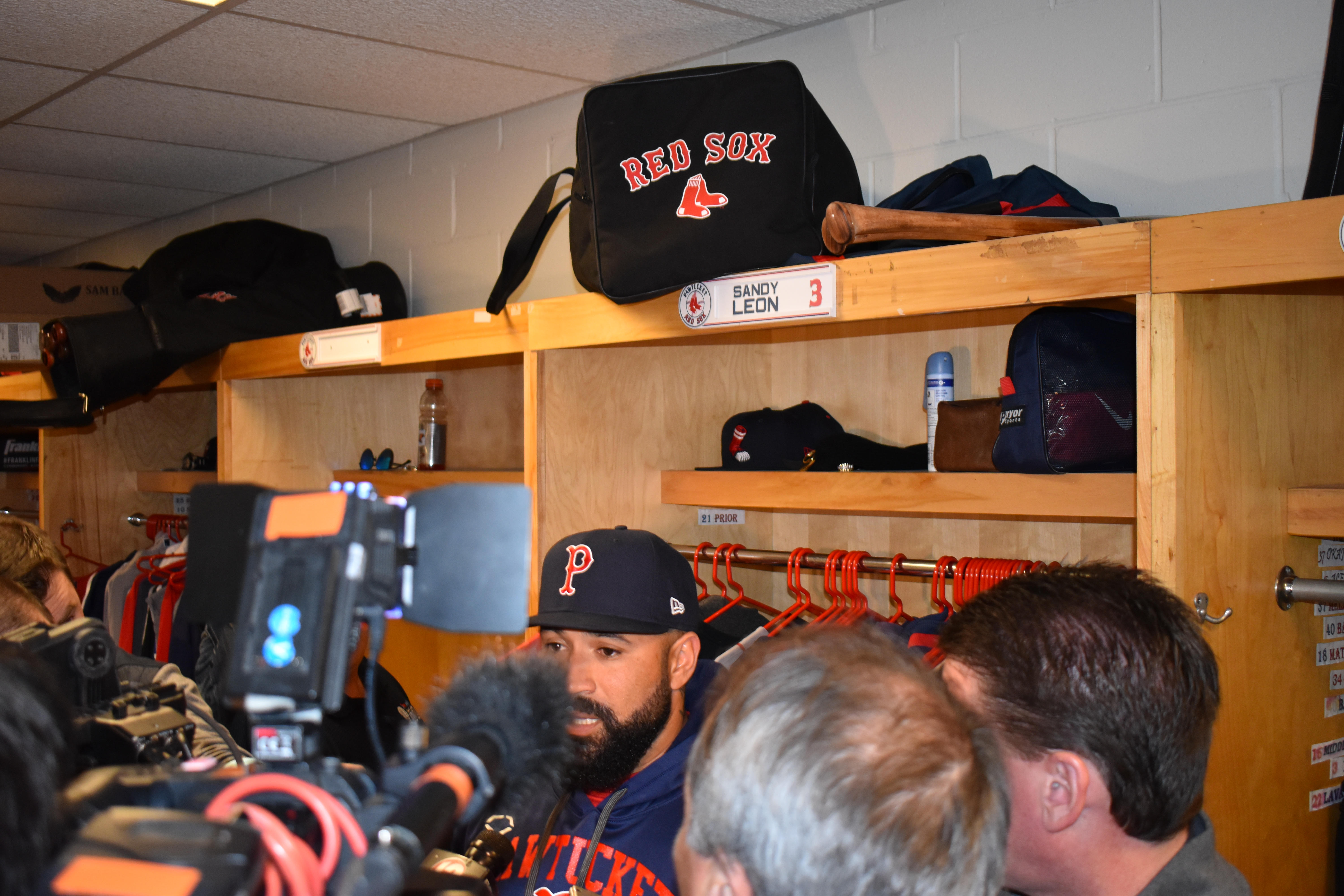 Red Sox Catcher Sandy Leon Is Ready To Get Better At AAA
Coming into the 2019 season, the Red Sox announced that they were only going to have only 2 catchers on the major league roster. This was after they had 3 on the roster in 2018. In the end, Sandy Leon was the odd man out as he was designated for assignment off of the 40-man roster. 
While he is no longer in the major leagues, he does have a positive outlook on what he has to do to get back up there, and new Paw Sox manager Billy McMillon is confident in Leon that he knows what he needs to do. 
Sandy Leon Has A Great Outlook On what He Has TO Do At AAA Pawtucket 
"I'm here to work, to get better, to help the team win games too." said Leon. "You don't know what's going to happen but you got to be ready to play." 
For Leon, this is a huge deal as he is essentially the first catcher that will get called up if there is an injury to either Blake Swihart or Christian Vazquez. With no top catching prospect high up in the organization, Sandy Leon is the Red Sox back up plan. 
"[Sandy's] a professional. He knows what he needs to do." said Paw Sox manger Billy McMillon. "He understands the game. He's been around it. No one is expecting any kind of issues from there. I think he'll help our ball club immensely". 
As he is at the AAA level, there is a lot of young pitchers that will need help with becoming a better pitcher like Travis Lakins or Mike Shawaryn. 
"My strong point is being behind the plate calling the game. I try to help them so they can get to the big leagues too. Everybody here want's to be in the big leagues with Boston or any team."
Even though Leon is the guy in the Paw Sox clubhouse that has the major league experience, "I can learn something from anybody too. That's baseball" said Leon when talking about the difference about being around the younger guys at AAA. "You can learn something new every day. I'm here. I can't change the past. You just got to be ready to play and ready to get better" 
Was Sandy Leon Close To Leaving The Red Sox
"I did" think about jumping somewhere else said Sandy Leon during his media availability at McCoy Stadium Tuesday afternoon. "It was a tough decision. Boston has been really good to me since I got traded here in 2015". 
"Me and my family got two days to think about it, and I decided to come back and help the team." 
When asked if he had any other major league opportunities, Leon said "No. Not really."
"We just win the World Series last year. Just trying to do that again. Hopefully be a teammate later in the season or whatever. Just trying to do it again" said Leon when asked what the biggest reason as to why he decided to stay with the Red Sox organization instead of electing free agency. 
In the end, it was a difficult decision for Sandy Leon to stay in the Red Sox organization and be sent to AAA Pawtucket. For a catcher who has has success at the major league level , it is a huge adjustment for him to overcome. But he does have a legitimate chance to play in Boston this season. With very little catching depth in the organization, he would be the first call up to Boston if there was an injury. 
Overall, Leon was very vocal about liking the Red Sox organization. He said several times that he likes it hear because they were so good to him since he came over here in a trade from the Washington Nationals prior to the 2015 season. 
It does seem clear that the Red Sox do still like Leon which could mean that he could have another chance in Boston.  
PawSox Lose Both Ends Of Doubleheader, Jenrry Mejia Blows Save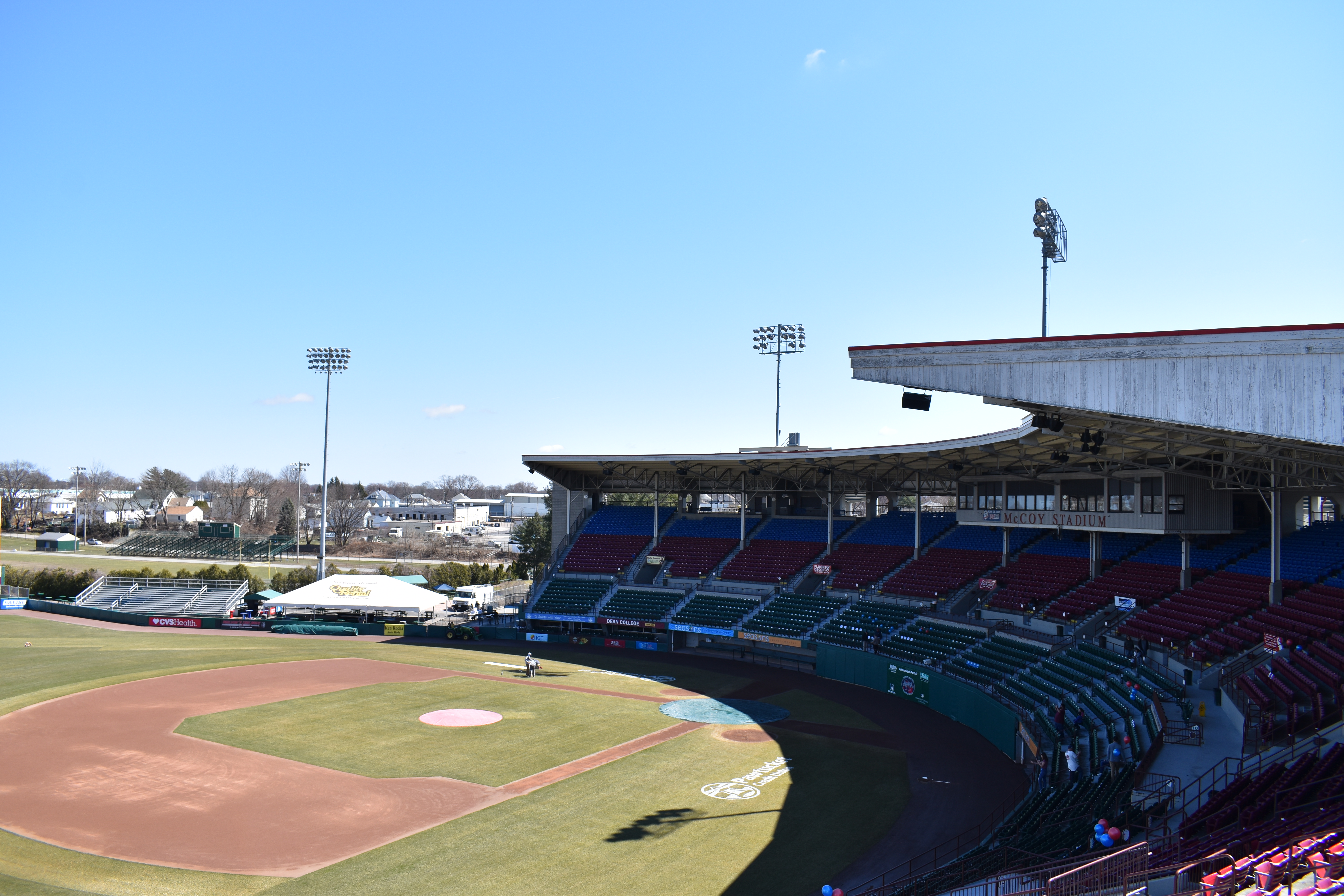 PawSox Lose Both Ends Of Doubleheader, Jenrry Mejia Blows Save As Gorkys Hernandez's Herculean Effort Falls Short
On Saturday in the 2nd game of a doubleheader at the Syracuse Mets PawSox Manager Billy McMillon called upon Jenrry Mejia to get the save and seal the win. 
Mejia had rewarded McMillon in the season opener on Thursday with a save but this time around it was a different story. 
Mejia quickly loaded the bases setting up a David Thompson sacrifice fly to tie the game at 4-4 and force the second extra inning game in three days. 
In the 8th inning it was Providence, RI native Trevor Kelley who came in to replace the former banned for life pitcher in Mejia. Kelley didn't fare much better however as he also allowed the bases to be loaded. 
For a brief moment it was set up to be another Tim Tebow miracle for the Mets but the former Patriots QB grounded into a force out. Following Tebow was the true hero for Syracuse in Adeiny Herchavarria who singled in the run to walk-off in the bottom of the 8th inning. 
On the offensive side of things there wasn't much going for Pawtucket. 
Overall it was the Gorkys Hernandez show as he went 1-3 at the plate but drove in all three runs for the Pawox who only managed 4 base hits and 2 walks in 8 innings. 
Hernandez also impressed in the field getting Mejia out of a jam in the 7th inning and forcing extras by recording a double play in center field throwing out a dashing Dillion Herrera who was thrown out by Hernandez trying to take home plate. 
The 31-year-old Hernandez showing signs of life shouldn't come as a shock tho anyone as he has been an everyday player for the San Francisco Giants for the past two seasons.
McMillon's clubs offense performance on Saturday leaves a lot to be desired with his lineups only collecting 8 base hits over the span of 15 innings of baseball platting 6 runs. Conversion rate of hits to runs is impressive, but just not enough production and an overall failure to string together base hits. 
Pawtucket will be back on action in Syracuse on Sunday with Josh A. Smith on the mound to close out the first series of the year before heading over to Buffalo. 
Red Sox Call-up Lin And Walden With IL Stint For Holt And Johnson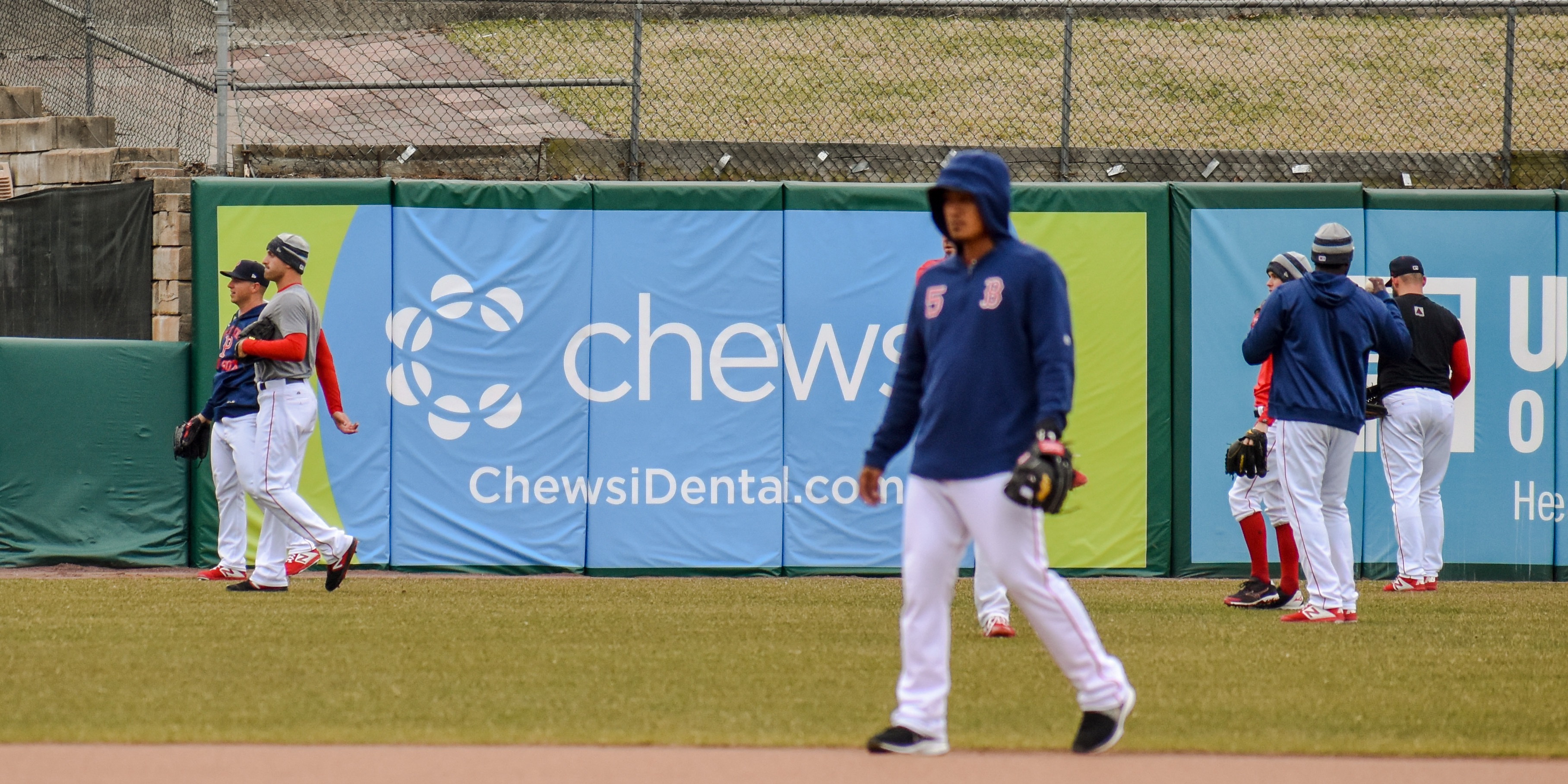 Boston Red Sox Call-up Tzu-Wei Lin And Marcus Walden From Pawtucket With IL Stint For Holt And Johnson
On Saturday the Pawtucket Red Sox announced that both infielder Tzu-Wei Lin and pitcher Marcus Walden were called up to the Boston Red Sox.
The corresponding move in Boston was placing pitcher Brian Johnson and infielder Brock Holt on the injured list.
For the PawSox the move to get back to 25 men was adding Sam Travis who was optioned to Pawtucket by Boston a few days ago with the return of World Series MVP Steve Pearce.
Walden for the PawSox pitched in their season opener on Thursday going 1.2 innings allowing 1 base hit while striking out 2 batters. As for Lin, the hyper utility player went 1-4 with a walk and a strikeout.
Pawtucket as of post is sitting at 24 players on their roster short a pitcher. Likely a correspoinding move coming ahead of their series finale at Syracuse on Sunday.
PawSox Scorched By Tim Tebow In Game 1 Of Doubleheader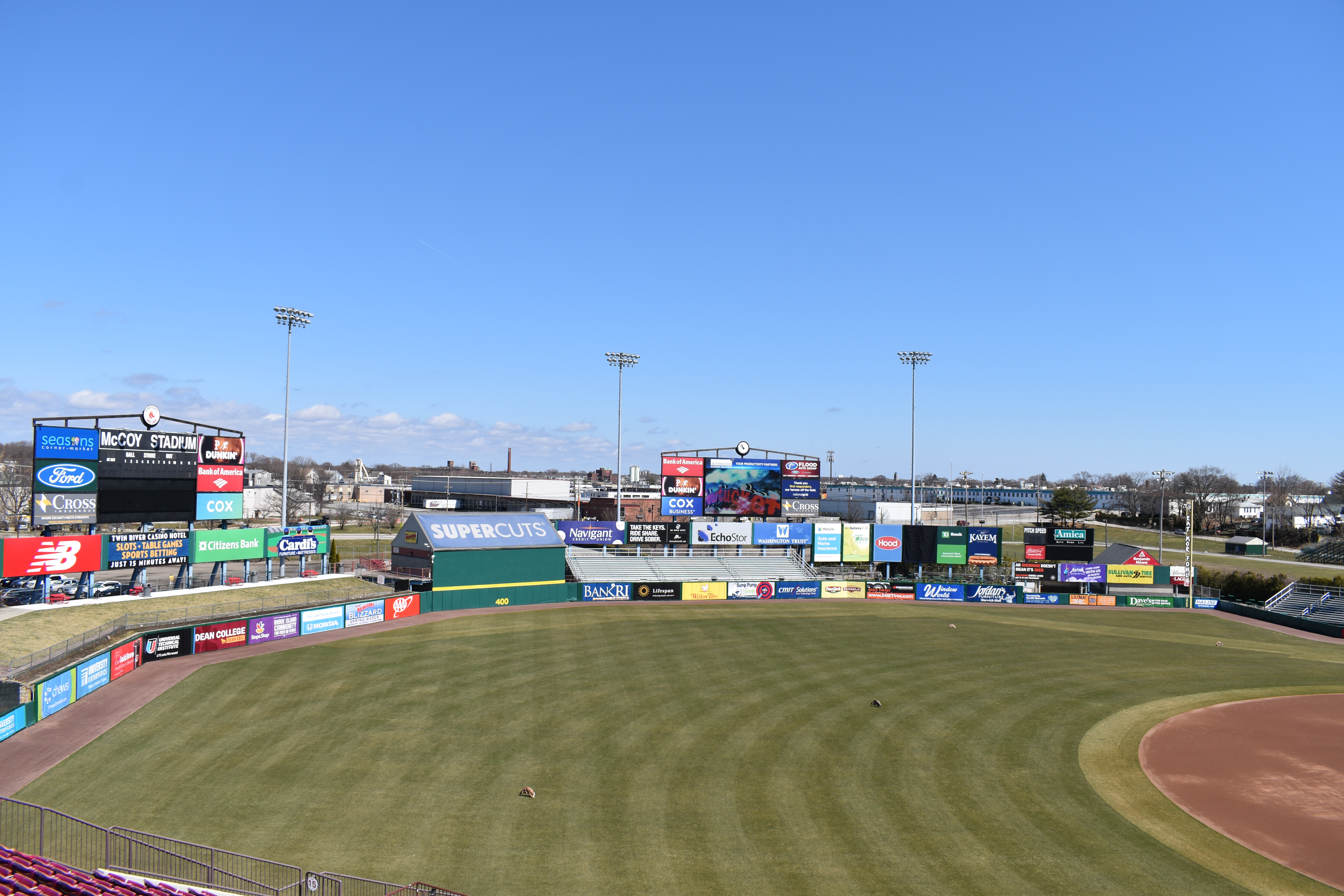 PawSox Scorched By Tim Tebow And The Syracuse Mets Falling 6-3 In Game One Of A Doubleheader
On Saturday in game 1 of a doubleheader with the Syracuse Mets, the Pawtucket Red Sox fell 6-3 with Syracuse's Tim Tebow proving too much too handle for PawSox pitching staff. 
The former Patriots QB Tebow went 2-3 with 2 RBIS including an RBI double in the bottom of ther third inning which proved to be the game winning hit for the Mets. 
Pawtucket went with Chandler Shepherd as the starter who ended up going 5 innngs for the PawSox giving up 5 runs, 4 of which were earned, on 6 base hits walking three batters while striking out 6. 
Shepherd giving the PawSox 5 innings was critical for Billy McMillon's club with the first year manager only needing to use one more pitcher in Travis Lakins to finish game 1. 
Unfortunately for the young Lakins he allowed one earned run on 2 base hits while striking out two batters in his season debut. 
As for that PawSox offense they jumped out to a quick lead with the scorching hot Tony Renda belting a two-run shot in the top of the 2nd inning to drive in Sam Travis. 
The third and final run for the PawSox came in via a  Gorkys Hernandez ground out scoring Mike Miller. 
Pawtucket in 7 innings only managed to scrummage together 4 base hits and 1 walk.