PawSox Opening Series Notes: It's Tim Tebow Time In Syracuse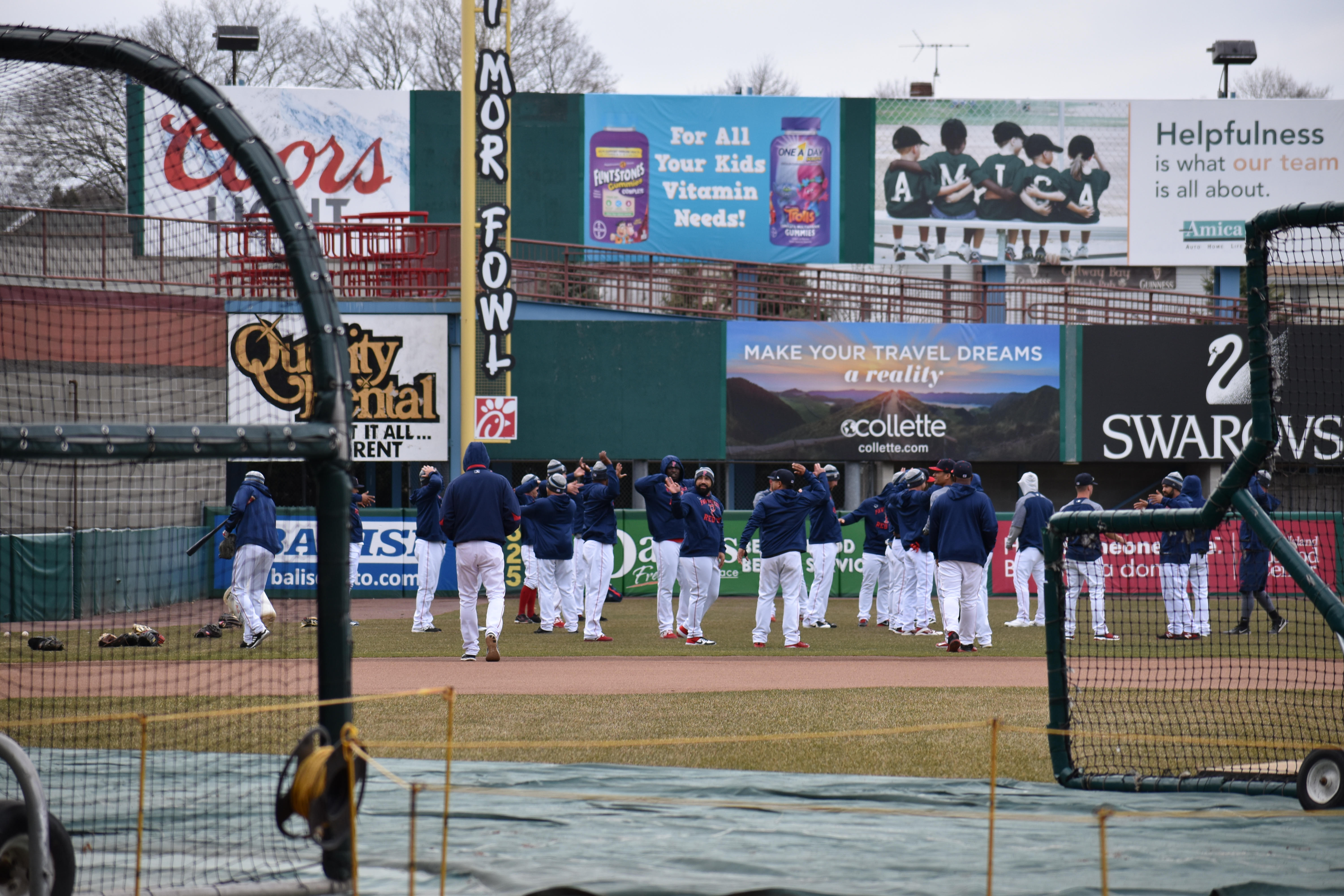 PawSox Opening Series Notes: It's Tim Tebow Time In Syracuse, PawSox To Have Mike Shawaryn Start Opener Against Hector Santiago
On Thursday the Pawtucket Red Sox will kick off their 2019 season at the Syracuse Mets, formerly known as the Chiefs.
Pawtucket will play a 4-game afternoon set with Mike Shawaryn as the Opening Day starter for Pawtucket taking on Hector Santiago.
Before Pawtucket plays the Mets there will be one more roster move to go from 26 players down to 25.
Syracuse has been plagued by a serious case of Tim Tebow with the 31-year-old outfielder and former New England Patriots QB just one call away from the big leagues.
Tebow spent the the 2018 season in Double-A Binghamton (current club of former PawSox skipper Kevin Boles) and batted .273 in 271 at-bats.
Syracuse has plenty of Big League experience for Tebow to gather information from with his fellow outfielders having a collective +11,000 Major League at-bats.
Syracuse Mets Roster Highlights
An outfield that has over 11,000 career MLB at-bats

Rajai Davis, who played for the Boston Red Sox for a short time in 2017 is with Syracuse. Davis, now 38-years-old appeared in 17 games with Boston with 36 at-bats after being traded there from Oakland in exchange for Rafael Rincones. Davis spent the bulk of the 2018 season in Cleveland where he maintained a .224 batting average in 196 at-bats. Davis in his career is a .262 hitter in 4219 at-bats
Gregor Blanco, has over 1000 MLB games with a .255 batting average in 2929 at-bats. Blanco signed as a minor league free agent with the Mets at 35-years-old and is mostly known as a SF Giants outfielder.
Carlos Gomez rounds out the veteran outfield for Syracuse. Gomez, now 33-years-old is a classic MLB journeyman and spent the 2018 season with the Rays. Gomez posted a .208 batting average in 260 at-bats for Tampa last season.

In the infield there is Danny Espinoa, long-time Washington National. Now 31-years-old he played four three International League teams in 2018 and has a .221 major league batting average in 2910 at-bats.
Out of the pitching staff the one name that jumps off the roster sheet is and that is 31-year-old Hector Santiago. Santiago has a 4.05 ERA in 887 Major League innings. He has spent the bulk of his big league career as a starter but served primarily as a reliever for the Chicago White Sox in 2018. In 2018 he posted a 4.41 ERA in 102 innings pitched.
2018 Record Versus Syracuse
In 2018 the PawSox had a 10-8 overall record against Syracuse going 5-2 at home and 5-6 at Syracuse.
The Mets were the only other team in the International League North except the Buffalo Bisons in which the PawSox had a winning record against in 2018.
Affairs between Pawtucket and Syracuse tended to be on the long side in 2018 with the longest 9 inning game of the season coming back on May 12th in Syracuse with a 3:23 run time.
In addition the longest extra innings game of the season was also at Syracuse in 2018 with a 13 inning 11-10 loss for Pawtucket in a game that took 4:47 on July 30th.
But it doesn't stop there, the longest extra innings game for the PawSox since 1984 came on June 19th, 1985 in Syracuse in a 27 inning 3-1 win with a run time of 7:07.
What To Expect
Pawtucket's new manager Billy McMillon said on media night that "I like fast pace, I try to mimic what they do at the big league level, so hopefully there is a lot of excitement created where there are guys running around."
So with that being said, expect the PawSox to be very aggressive on the bases in 2019.
PawSox Report Season 2 #2: Early Test For Manager Bill McMillon With Roster Moves From Boston
PawSox Lose Both Ends Of Doubleheader, Jenrry Mejia Blows Save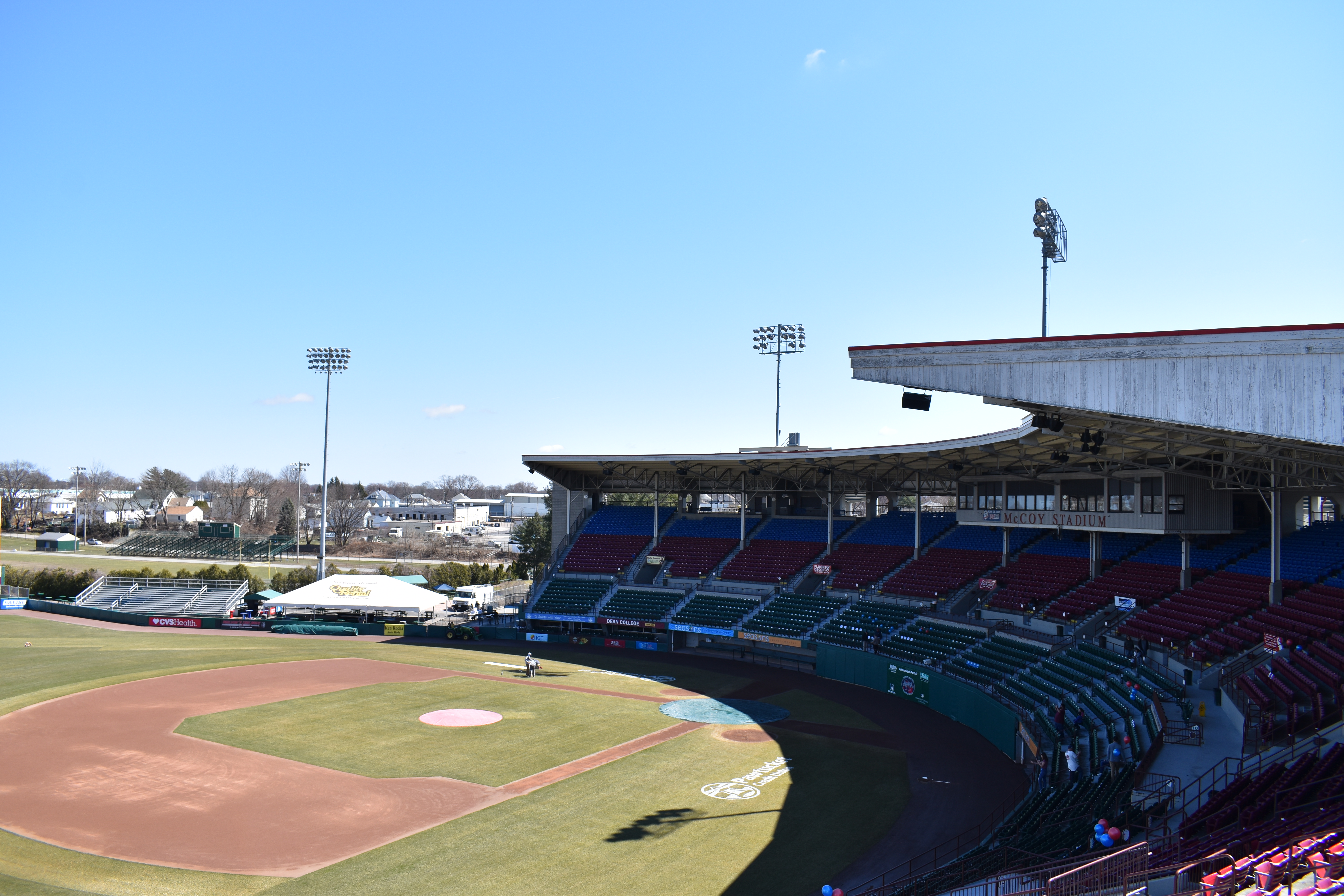 PawSox Lose Both Ends Of Doubleheader, Jenrry Mejia Blows Save As Gorkys Hernandez's Herculean Effort Falls Short
On Saturday in the 2nd game of a doubleheader at the Syracuse Mets PawSox Manager Billy McMillon called upon Jenrry Mejia to get the save and seal the win. 
Mejia had rewarded McMillon in the season opener on Thursday with a save but this time around it was a different story. 
Mejia quickly loaded the bases setting up a David Thompson sacrifice fly to tie the game at 4-4 and force the second extra inning game in three days. 
In the 8th inning it was Providence, RI native Trevor Kelley who came in to replace the former banned for life pitcher in Mejia. Kelley didn't fare much better however as he also allowed the bases to be loaded. 
For a brief moment it was set up to be another Tim Tebow miracle for the Mets but the former Patriots QB grounded into a force out. Following Tebow was the true hero for Syracuse in Adeiny Herchavarria who singled in the run to walk-off in the bottom of the 8th inning. 
On the offensive side of things there wasn't much going for Pawtucket. 
Overall it was the Gorkys Hernandez show as he went 1-3 at the plate but drove in all three runs for the Pawox who only managed 4 base hits and 2 walks in 8 innings. 
Hernandez also impressed in the field getting Mejia out of a jam in the 7th inning and forcing extras by recording a double play in center field throwing out a dashing Dillion Herrera who was thrown out by Hernandez trying to take home plate. 
The 31-year-old Hernandez showing signs of life shouldn't come as a shock tho anyone as he has been an everyday player for the San Francisco Giants for the past two seasons.
McMillon's clubs offense performance on Saturday leaves a lot to be desired with his lineups only collecting 8 base hits over the span of 15 innings of baseball platting 6 runs. Conversion rate of hits to runs is impressive, but just not enough production and an overall failure to string together base hits. 
Pawtucket will be back on action in Syracuse on Sunday with Josh A. Smith on the mound to close out the first series of the year before heading over to Buffalo. 
Red Sox Call-up Lin And Walden With IL Stint For Holt And Johnson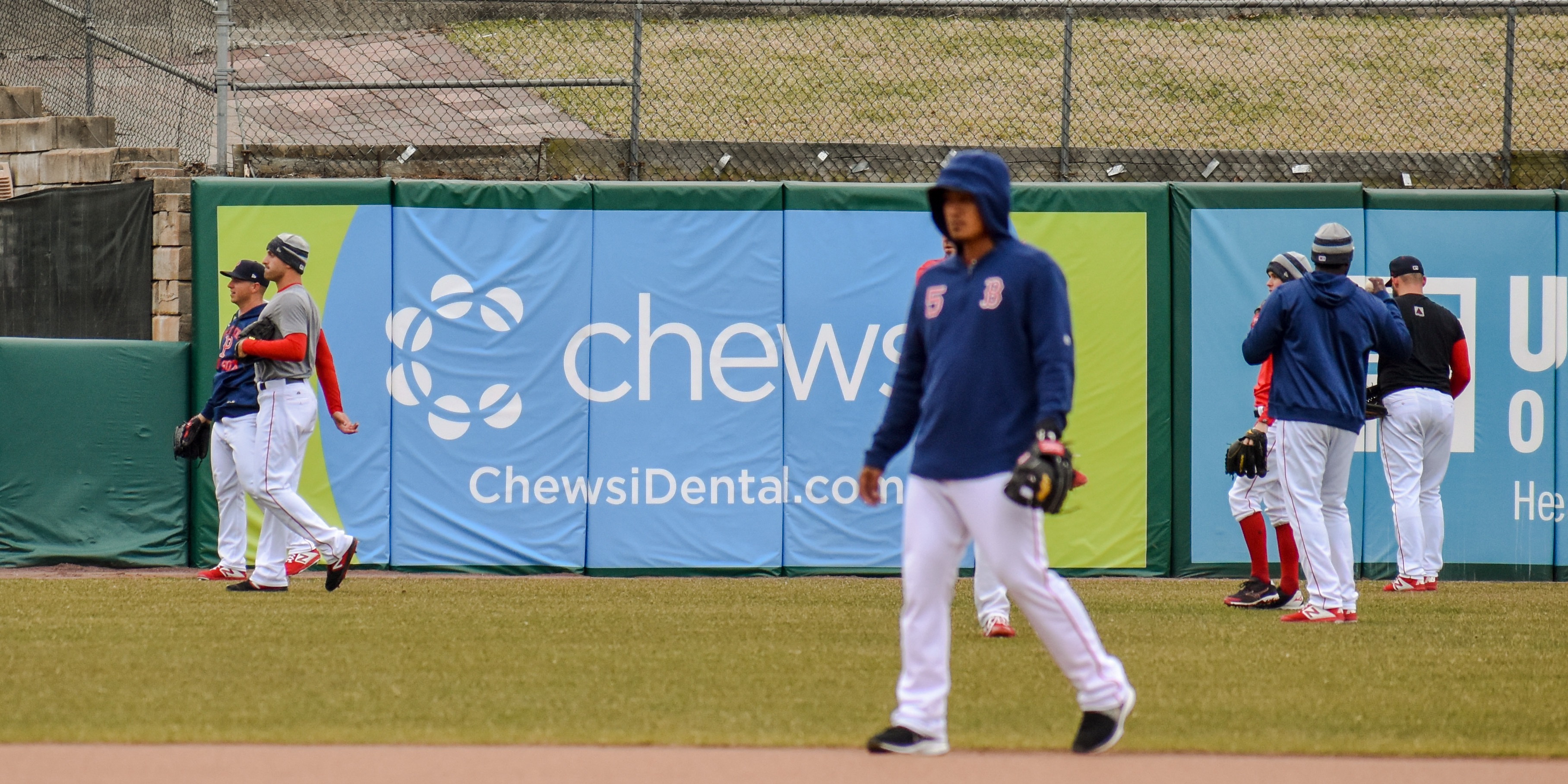 Boston Red Sox Call-up Tzu-Wei Lin And Marcus Walden From Pawtucket With IL Stint For Holt And Johnson
On Saturday the Pawtucket Red Sox announced that both infielder Tzu-Wei Lin and pitcher Marcus Walden were called up to the Boston Red Sox.
The corresponding move in Boston was placing pitcher Brian Johnson and infielder Brock Holt on the injured list.
For the PawSox the move to get back to 25 men was adding Sam Travis who was optioned to Pawtucket by Boston a few days ago with the return of World Series MVP Steve Pearce.
Walden for the PawSox pitched in their season opener on Thursday going 1.2 innings allowing 1 base hit while striking out 2 batters. As for Lin, the hyper utility player went 1-4 with a walk and a strikeout.
Pawtucket as of post is sitting at 24 players on their roster short a pitcher. Likely a correspoinding move coming ahead of their series finale at Syracuse on Sunday.