PawSox Season Preview: Critical Balance Between Prospects And Depth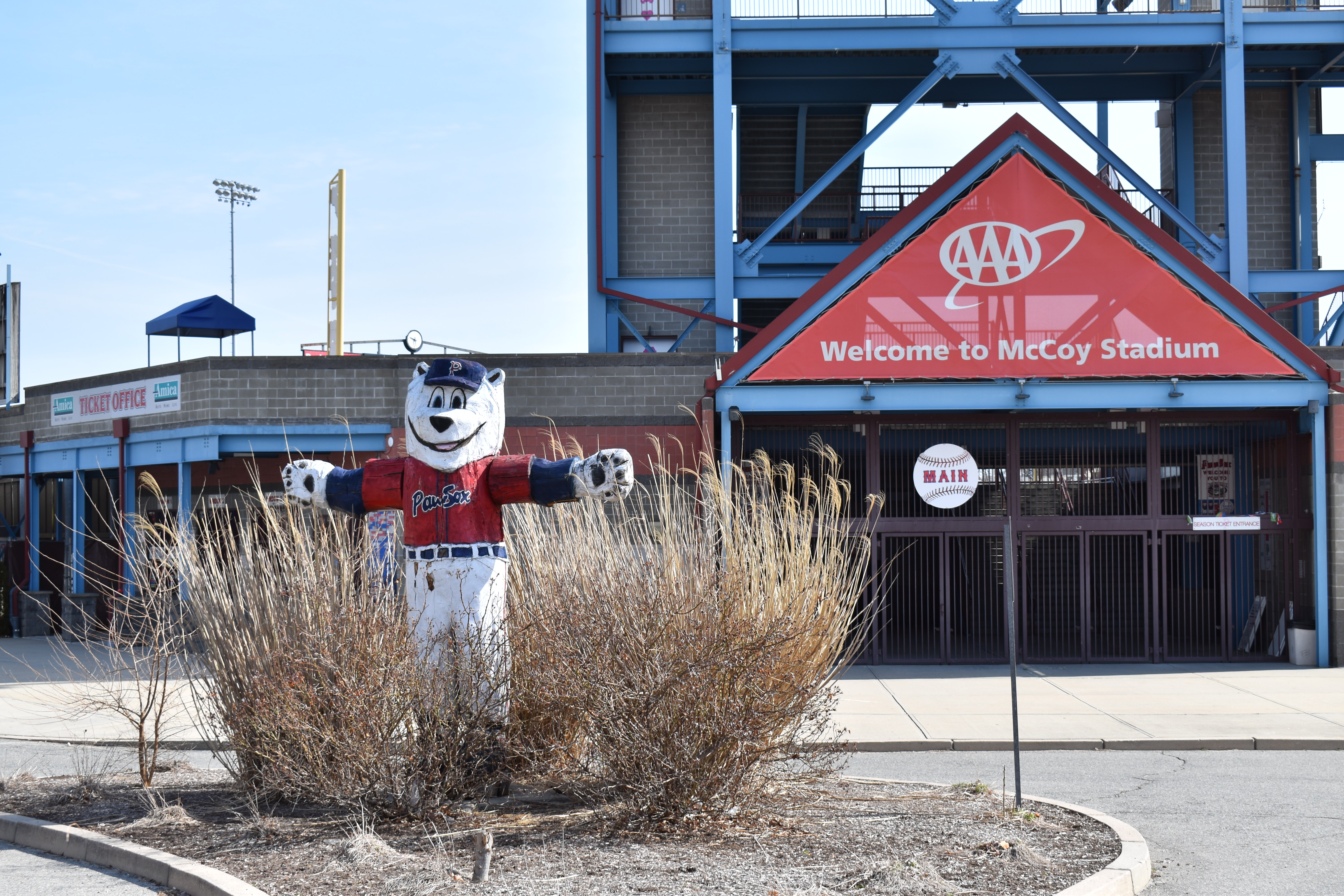 PawSox Season Preview: Critical Balance Between Prospects And Big League Depth Ahead Of Season Opener
The Pawtucket Red Sox season kicks off this Thursday on the road at the Syracuse Mets.
PawSox Roster, Despite Major League Experience There Still Is Top Prospects At McCoy
The PawSox have had their fair share of talent over the years come through the clubhouse doors at McCoy. While 2019 doesn't project to be one of the top prospect seasons for the Triple-A affiliate, it does have its fair share of Major League talent and a few young prospects who have a bright future ahead of them
Starting Pitchers
The PawSox are entering the season with a few questions at the starting pitcher position. Currently you can pencil in Chandler Shepherd, Mike Shawaryn, Erasmo Ramirez, and Josh A. Smith as starters.
Outside of that it is anyone's best guess.
To start the year the PawSox could elect to have Ryan Weber in the rotation or Marcus Walden who has starting experience as well.
It is going to come down to which players Boston would like to see stretched out. 2018 was a balancing act year for the rotation and 2019 should be no different.
Mike Shawaryn A Player To Watch
Shawaryn, 24-years-old, was promoted to Pawtucket from Portland in early August starting in 6 games for the PawSox in 2018.
Collectively between Double and Triple-A the New Jersey native appeared in 26 games, 25 starts, with 2 complete games in a total of 149.1 innings pitched posting a 3.44 ERA and holding opposing batters to a .233 batting average.
Shawaryn is a ground-ball pitcher with a sinking fastball that sits in the low to mid 90s.
The 2016 fifth round pick projects to be a back end of the rotation starter at the Major League level with the potential to be a middle inning reliever and or swing man.
After Chandler Shepherd, Shawaryn in theory could be a spot starter up in Boston at some point in 2019, but in order for that to happen Boston would have to clear a spot on the 40-man since Shawaryn is entering the season off of the 40-man roster.
Relief Pitchers
Travis Lakins Atop The PawSox Bullpen Prospect Rankings
The 24-year-old from Ohio came into the Red Sox organization as a starter with plenty of potential for a 6th round draft pick.
But after a few seasons of rough starts the organization moved Lakins into the bullpen in the early stages of the 2018 season and it turned out to be a career igniter for the righty.
Lakins immediately saw a tick up on his velocity and posted a solid 2018 campaign between Portland and Pawtucket with a 2.32 ERA in 54.1 innings across 36 appearances, 6 of which were starts.
After his promotion to Pawtucket in August he posted a 1.65 ERA across 10 appearances and held hitters to a .186 batting average.
To give more perspective into how good he became in the bullpen in 2018 you have to look at his starting/reliever splits.
As a starter in 6 games for Portland Lakins had a 4.86 ERA in 17 innings pitched. In the bullpen for Portland? Just a .86 ERA in 21 innings across 20 appearances out of the bullpen.
Lakins is apart of Boston's 40-man roster and will likely be a call-up by the mid-season point if all things go according to plan.
Catchers
Veteran Catching Group In Pawtucket Led By Leon
One thing the PawSox catching group has going for it is Major League innings.
All three catchers have MLB experience and Sandy Leon was apart of the 2018 World Series team for Boston before being out-righted to Pawtucket after clearing through waivers.
Leon in Pawtucket was the best case scenario for Boston who likely tried to move him in a trade before the move to Pawtucket. Leon provides the Major League club with depth if for some reason they run into in issue with either Blake Swihart or Christian Vasquez.
Infielders
Mike Miller who re-signed with Boston in February was not on the official roster as of post.
Chavis Leads The Infield
Red Sox prospect Michael Chavis had a rough 2018, the 2014 first round pick started the year on the DL and was then he was popped for violating the leagues drug policy.
Chavis was able to bounce back though getting 171 at-bats between Portland and Pawtucket batting .298 and 9 home runs.
The slugging third baseman in 2017 hit 31 home-runs between Salem and Portland and at the time was racing up the prospect charts alongside fellow third basemen Rafael Devers.
Chavis's step back year of 2018 puts him just one level ahead of fellow top prospect Bobbly Dalbec whose bat has turned heads and starts the year in Portland.
2019 will be a critical year for Chavis and one in which Boston needs to likely decide the future of with Devers allegedly locking into the Major League spot.
Outfielders
Mostly A Veteran Outfield Led By Brentz And Castillo
Pawtucket's outfield is led by a trio of three players with big league experience, Castillo, Brentz, and Hernandez.
Castillo who has developed into a true 5-tool ballplayer will likely be kept under lock and key in Pawtucket due to the Major League luxury tax that has essentially kept him in Triple-A for the last three seasons.
Brentz and Hernandez on the other hand are more movable into a call-up and Hernandez actually has 374 Big League games being an everyday ballplayer for the Giants the last two seasons.
All eyes though will be on the big slugger Brentz.
Brentz left the organization in 2018 and returned home to start the 2019 season in a ballpark in which he hit 18 home runs in 2017 en route to a 31 long-balls for the PawSox en-route to an International League home run derby title.
Brentz in in 87 big league at-bats has a .287 batting average with 1 home run and 9 RBIs. The 2010 compensation pick only had 198 at-bats in 2018 with a .263 batting average and 16 home runs.
Funny enough Brentz posted a better at-bat to home run ratio in 2017 than 2018.
In 2017 Brentz hit a home run every 14.5 at-bats on average, in 2018? Just 12.3 at-bats in-between blasts.
Update On Move To Worcester
This offseason there was several major announcements surrounding the PawSox move to Worcester. The ballpark is set to have its groundbreaking in June of 2019 with completion ahead of the 2021 International league season.
Here are the highlights:
D'Agostino Izzo Quirk Architects and Sasaki Associates selected as the architecture firms selected to work on the ballpark and surrounding area
Gilbane-Hunt selected as construction management firms
October date set for Kelley Square transportation project start
Southern parcel sold to private group to build hotels/restaurants/offices/residents/retail with two sides coming to terms on August 29th
Organization announced several initiatives to remain committed to the State of Rhode Island long-term
For the full update read our feature piece on the move to the City of Worcester.
Dates To Keep An Eye On And Things To Look Forward Too
The PawSox ahead of the 2019 season have announced a number of promotions at the ballpark that should make for some fun times throughout the entire season.
Gourmet Caterers has been brought in to step up the barbecue tent and luxury box food with a clear directive to improve the overall fan experience at the aging McCoy Stadium.
Here are some of the top promotions and dates announced to date:
Legendary Fridays: First one on April 12th with the club celebrating the engagement of Alex Rodriguez and J-Lo.
PawSox to host Tim Tebow and the Mets to kick off the home campaign from April 11th-through April 14th.
Vladimir Guerero Jr. and the Bisons come in on April 15th through the 17th
PawSox Have First Rainout Of 2019, Chandler Shepherd Now Going In Doubleheader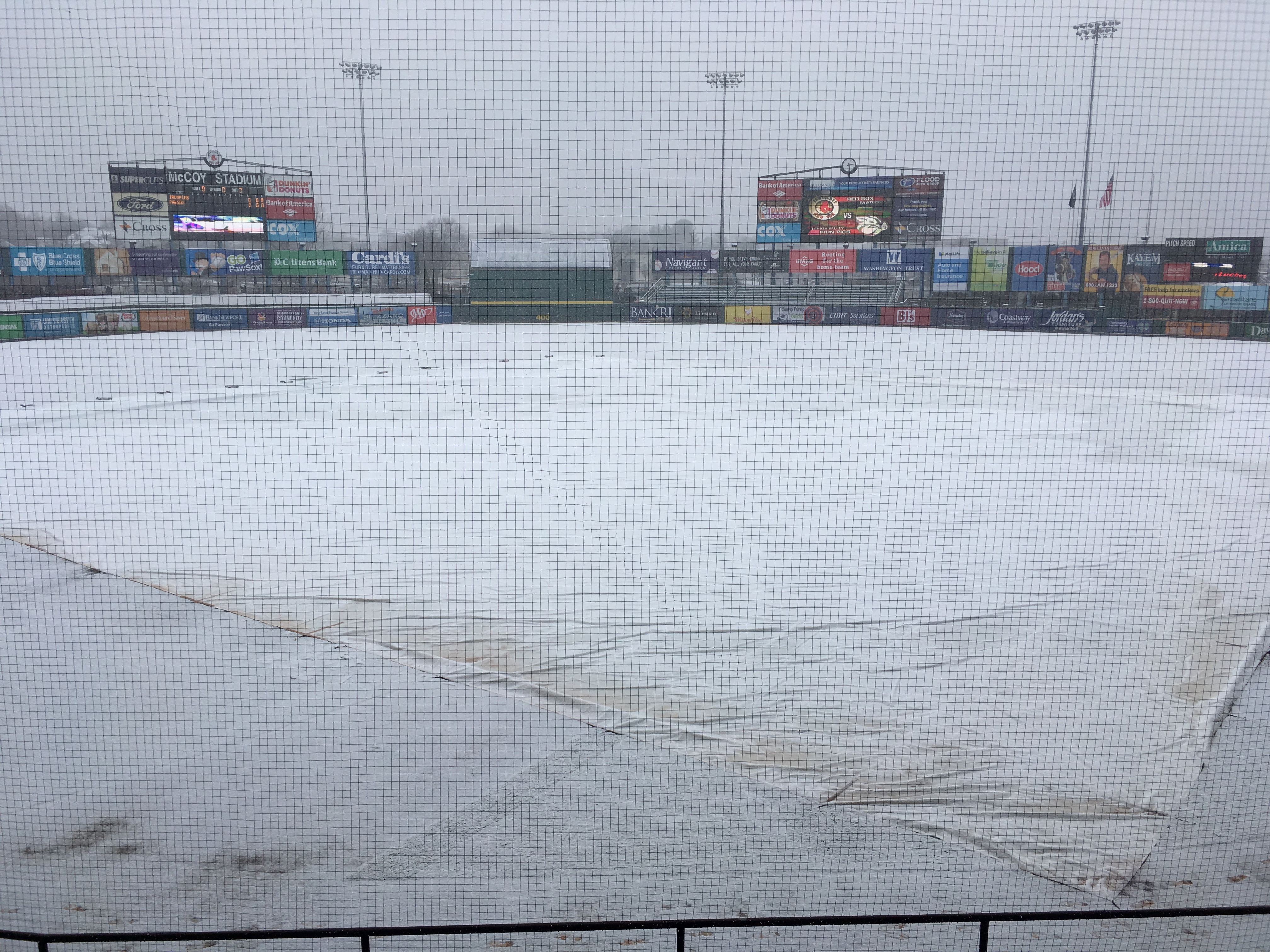 PawSox Have First Rainout Of 2019, Chandler Shepherd Now Going In Doubleheader
On Friday it was announced that the PawSox game with the Syracuse Mets was rained out and a doubleheader will take place on Saturday starting at 12:05 pm. 
This is the earliest doubleheader in the season for the PawSox since 2010.
Friday's starter, Chandler Shepherd, has been pushed back to game 1 of the doubleheader on Saturday against Corey Oswalt. 
Game 2's starter for Pawtucket is TBA, Josh A. Smith was the next starter in the rotation but he has been penciled in for Sunday's series finale. Chances are we will see a bullpen game for the back half of the DH.
Red Sox Option Sam Travis To PawSox In Addition Other Roster Moves Announced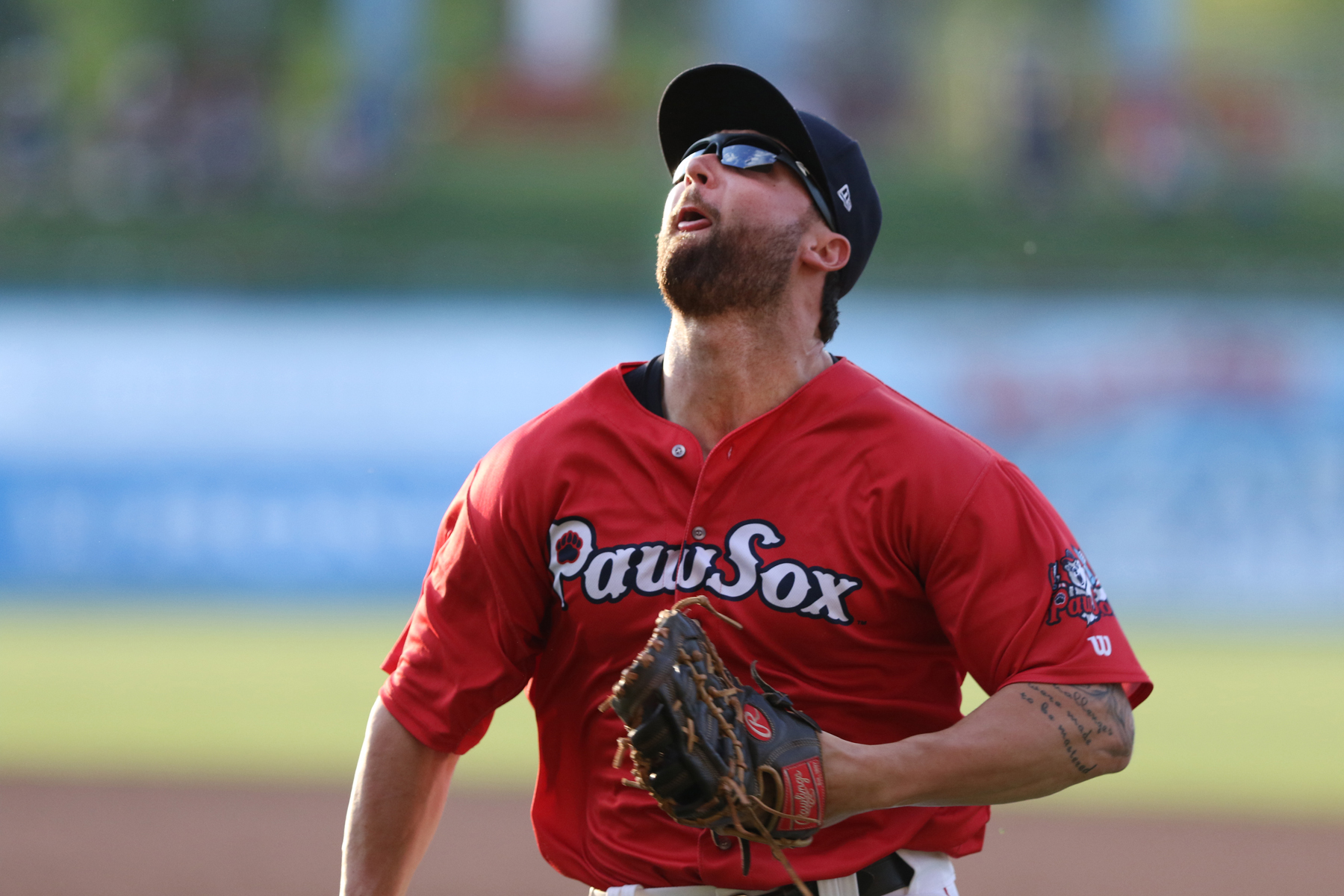 Boston Red Sox Option Infielder Sam Travis To PawSox In Addition Other Roster Moves Announced With Multiple DL Stints Confirmed
On Thursday the Boston Red Sox activated World Series MVP Steave Pearce from the DL and optioned infielder Sam Travis to the Triple-A PawSox. 
Travis, 25-years-old, is in his 6th proffesional season and split the 2018 season between Pawtucket and Boston. For Boston in 2019 Travis is 2-for-7.
The former 2014 2nd round pick hit .258 for Pawtucket in 2018 with 8 home runs and 43 RBIS. 2018 was a year of transition for Travis who recieved 35 games in left field with the organization looking to gain defensive flexibility from Travis. 
In addition to Travis the PawSox official roster recieved a number of changes on Thursday. 
Plenty of movement to come on the roster with the potential return of Dustin Pedroia at the big league level, a move needed to add Travis with active roster at 26, and the return of all the relievers who are currently on the DL.
But that is part of the norm of being a Triple-A ball club. 
PawSox Open The Season With Thrilling Extra Innings Win, Monster Day For Michael Chavis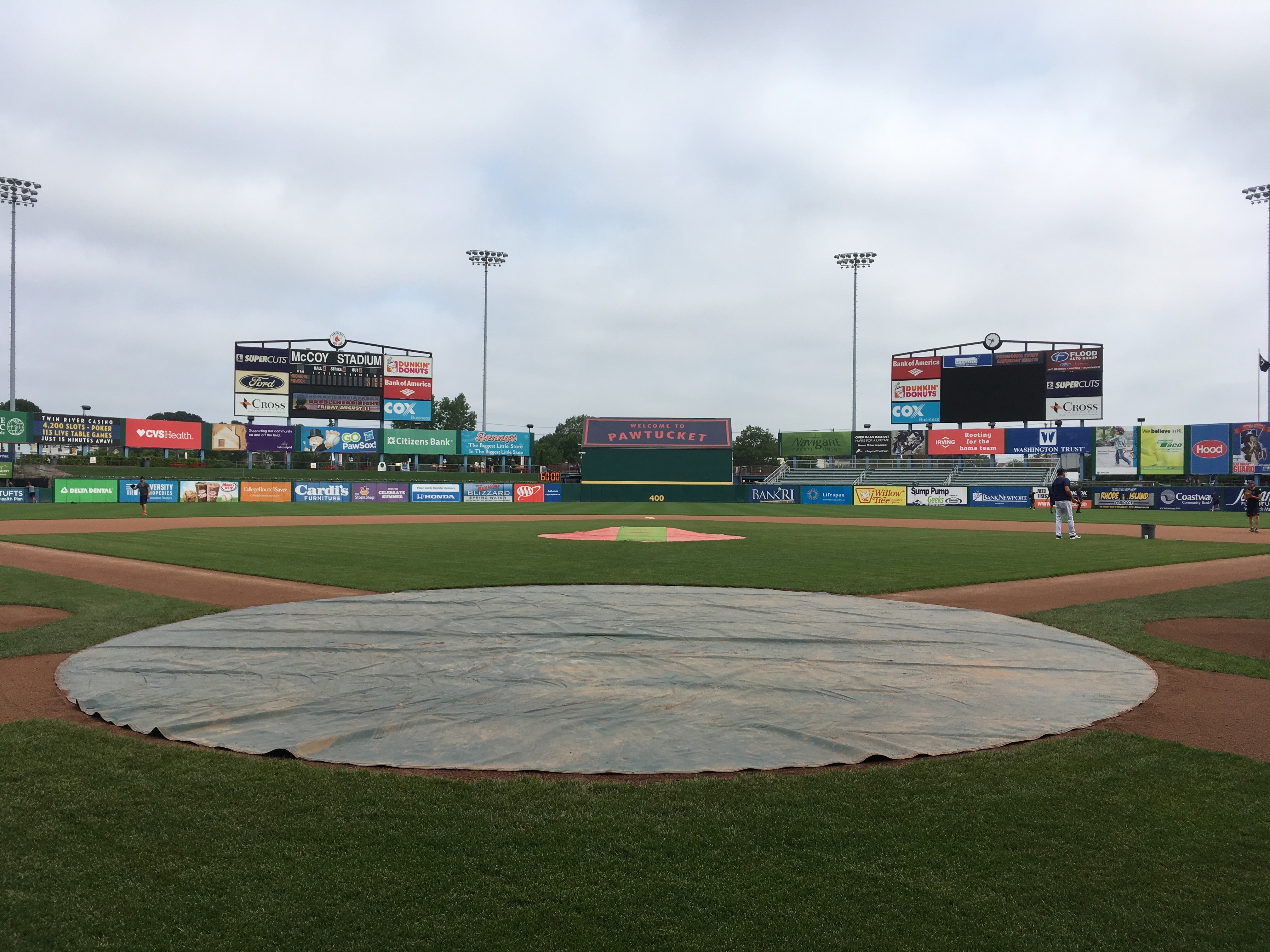 PawSox Open The Season With Thrilling Extra Innings Win Over Mets, Monster Day For Red Sox Prospect Michael Chavis
On Opening Day in Syracuse the Triple-A Pawtucket Red Sox defeated the Mets in 10 innings 6-3.
Third basemen Tony Renda with the bases loaded with one out in the top of the 10th inning hit a bases clearing double to help lift the PawSox to their first victory of 2019.
New Manager Billy McMillon sent Red Sox pitching prospect Mike Shawaryn to the mound as his Opening Day starter. Shawaryn, 24-years-old, went 5.1 innings allowing 3 earned runs on 4 base hits while striking out 7 batters and only allowing 1 walk.
After Shawaryn, Marcus Walden came in for relief with a 1.2 inning performance allowing only 1 base hit while striking out 2 batters.
The pitcher of record is Josh Taylor who pitched 2 scoreless innings and picking up the win and it was Jenry Mejia in the bottom of the 10th picking up his first save on the season.
PawSox pitchers obliterated Mets left fielder Tim Tebow striking out the former Patriots QB twice and forcing him to go 0-for-4.
Red Sox Prospect Michael Chavis With Monster Opening Day
On the offensive side of things the first hit of the PawSox season came off the bat of Sandy Leon who ended up going 2 for 5 and struck out twice.
It was a stalemate heading into the top of the 5th until Mike Miller hit a two-run shot to make it 2-0. In the top of the 8th trailing by one run it was Michael Chavis who came through to tie the game with a fly ball home run to left field.
Chavis, 23-years-old, hit 9 home runs in 2018 after serving a 50-game suspension for violating the leagues drug policy. Chavis had a massive first game of the year going 3 for 4 with a walk.
In the top of the 10th ahead of Tony Renda, Bryce Brentz, Michael Chavis, and Gorkys Hernandez got on ahead of 28-year-old hero Renda.
The PawSox will be back in action in Syracuse at 1:05 pm on Friday April 5th with Chandler Shepherd on the hill.