Fantasy Football: Patriots Pre-Season Picks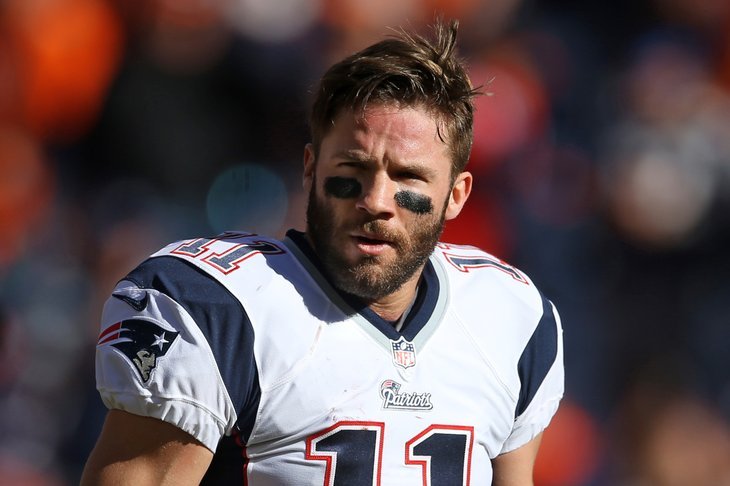 Okay, so on [Thursday] Night we saw the Patriots Man Handle the Philadelphia Eagles in a 37-20 Victory.  It was nice.  It was exciting to watch.  Tom Brady played all of the 1st Half.  Which was great to watch.  But what really has me excited is Fantasy Football.
Yep, every year around this time I'm usually picking up the latest Fantasy Football Magazine at the local Drug Store, trying to figure out my Fantasy Draft.  It's quite a process.  I'm typically managing multiple Teams across multiple Fantasy Sports sites.  And if you're like me, which I'm sure you are, you're looking over Pre-Season Football games to find your Players.
Now here are my Fantasy Football Picks form what I've seen from the Patriots:
James White RB.  He looked really good out there [Thursday] Night.  I liked how he played, I liked the play calling that got him the ball.  Just everything worked out well for him.  I believe that he will have a "Monster" Season.  With Tom Brady getting him the ball I figure he'll do well for any Fantasy Team.  There is on draw back and it is a big one.  The Patriots rotate their RBs a lot!  I mean, hey, they have a set package of plays with different personal.  That's just the way that they operate.  So White probably won't be getting many of the snaps game to game.  Picking him will most likely be a game time decision.
Chris Hogan WR.  Now I'm looking at what Hogan did on [Thursday] and it  was great.  I think he'll be the to go to during Julian Edelman's 4 Game Suspension.  He gets Targeted a few times every game by Brady.  I think they'll keep that relationship going.  I'm planning on picking him up at least in the early part of the Season.  We'll have to see how things mesh.
Cordarrelle Patterson WR.  This guy is fast!  I mean he can move in the open field.  Against the Eagles we got to see a lot from him.  I think that he will be a good Sleeper/Flex pick early in the Season.  Then of course after he scores a TD here and there everyone will want him.  He looks to be just that kind of Player.
Patriots Defense.  Yes this looks to be a bounce back year for the Pat's Defense.  I mean yea, they played pretty good Defense last year but it wasn't their best.  Now this year, whoa!  They look fantastic!  Strip Sack Fumbles, INTs, TD Returns, yeah I'm going to get them for my Fantasy Team.  Click, click, Add!
Now we are getting to the obvious picks on this list.  I mean hey you know them and why they are good so I'll just be brief with them.
Tom Brady QB.  Yes that's right TB12 looked great against Philadelphia.  In fact they "iced" the game in the 2nd Half without him.  He looked real good and I don't think he lost any power with his arm.  In fact he went 5 for 5 during the 1st Drive of the game.  For a 41 YO he sure looks like he is still an MVP type QB.  Need I say more?
Rob Gronkowski TE.  Party Animal "Gronk" is looking leaner the last few weeks.  I mean he is still huge but it looks like he is working hard to stay as fit as he can be for the Season.  We still haven't seen him play this Pre-Season but I think it's extremely safe to assume that he will be tops at the TE position in the NFL.  Yeah he is going to have another "Monster" year, I'm pretty sure of it.
Stephen Gostkowski K.  Gostkowski looked good on [Thursday].  He even made a tackle on a Kick Return.  But no worries he got back into the game and scored some Field Goals for the Pats.  This guy is a no brainer Pick.  He is arguably the best Kicker in the NFL.  Also he is the highest scorer on the Patriots Team.  I expect he'll have another great year of Kicking.
Julian Edelman WR.  There is a reason why I put him last on this weeks list.  The 4 Game Suspension.  Yep, their Star Slot Receiver will be missing the early part of the Season.  He typically is Brady's go to WR on 3rd Downs.  He picks up those hard to get yards with consistency.  So much so that he makes great football plays and those short plays end up adding up to some serious Fantasy Points.  I would wait out his 4 Game Suspension before picking him up.  There are other players you can pick up.
So yeah, Fantasy Football is back and there are so many Patriots Players that can be picked up this year in the Draft.  Now I know I didn't mention every Player in this Weeks Blog but, hey, there are 2 more Weeks of Pre-Season Football to play.  Which means that there will be more film to go through on these Players.  The Patriots will be at Carolina to play the Carolina Panthers on Friday, August 24th at 7:30 PM in their 3rd Pre-Season Game.  Will we see Gronk?  Well I hope so!  Go Pats!
Patriots Sign A Wideout And An Offensive Lineman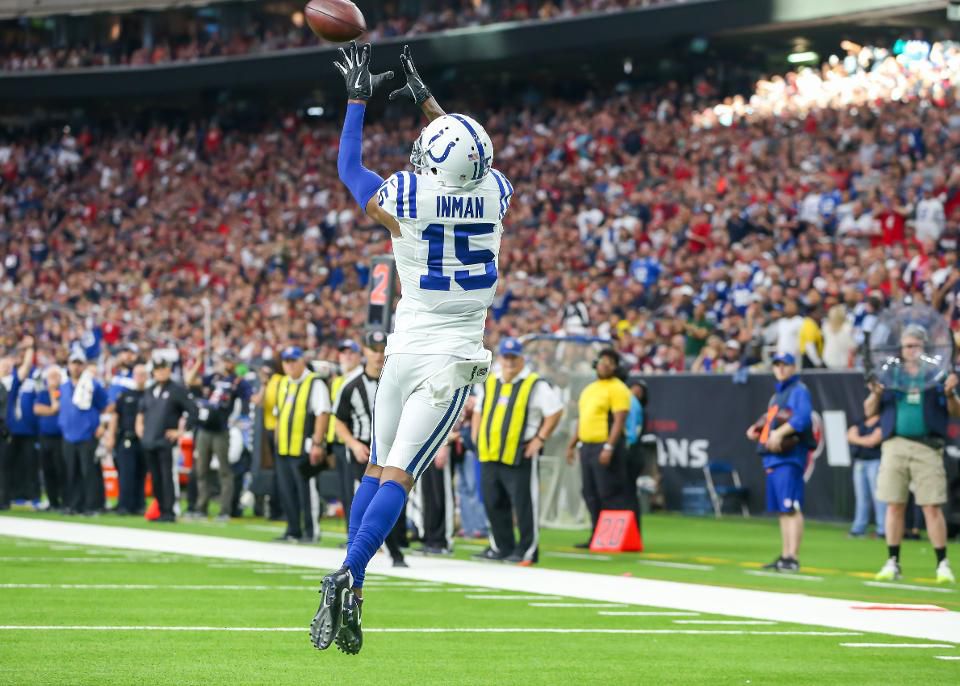 Patriots Sign A Wideout And An Offensive Lineman In A Move To Add More NFL Experience On Roster
On Monday the Patriots shuffled a few cards one their roster.
Per the team they have signed wideout Dontrelle Inman and offensive lineman Jared Veldheer. The terms of both deals were not announced but the corresponding moves were releasing offensive lineman Calvin Anderson and wideout Xavier Ubosi.
Inman is a 30-year-old who signed as a rookie free agent with the Jacksonville Jaguars in 2011 and was released at the end of that training camp. At 205 pounds had has played two seasons in the CFL with the Toronto Agrgounauts helping them win the Grey Cup in 2012. .
He returned to the NFL in 2014 and played three and half seasons with the San Diego Chargers before being traded to the Bears in October of 2017. Last season he signed with the Colts where he went on to play in nine regular season games with four starts catching 28 passes for 304 yards and three touchdowns. In the playoffs for the Colts he caught eight passes for 108 yards and a touchdown in two games, one start.
In totality the former Virginia wideout has appeared in 58 NFL games with 34 starts racking up 158 receptions for 2,101 yards and 11 touchdowns.
He is replacing Ubosi who signed with the Patriots on May 6th as an undrafted rookie free agent out of UAB. Patriots are moving a project for a more of a proven commodity.
As for the lineman swap Veldheer is a 31-years-old and a veteran of nine NFL seasons with the Raiders, Cardinals, and the Denver Broncos. The 321 pounder was a third round pick by Oakland in the 2010 NFL draft. He appeared in 118 regular season games with 113 starts and has three postseason contests on his resume. He has experience at left tackle, right tackle, and center. However in 2018 he started 12 games at tackle for the Broncos.
He replaces Anderson who at 23-years-old was signed as a rookie free agent by the Patriots on May 2, 2019.
With both moves the Pats are swapping projects in favor for some NFL experience from two players who have plenty of experience in their careers.
Patriots Sign Tight End Ben Watson Out Of Retirement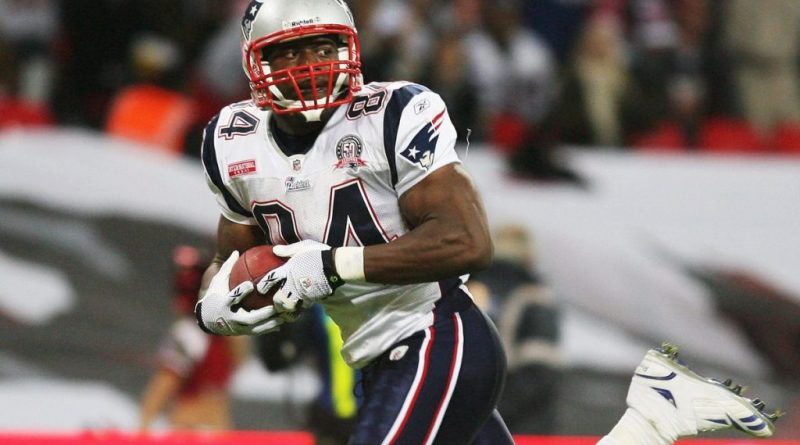 Patriots Sign Tight End Ben Watson Out Of Retirement And Announce Draft Pick Signings
With Rob Gronkowski  retiring the Patriots have convinced a former Patriot to come out of Retirement.
That player is Benjamin Watson.
New England  announced on FFriday afternoon  that they have signed the tight end  to  a deal, terms were not announced.
Watson who is now 38 years old is a veteran of 15 NFL seasons. He played for the Browns, Ravens, Saints, and of course the Patriots.
The 6-foot-3, 251-pounder, originally entered the NFL as a first-round draft pick (32nd overall) of the Patriots out of Georgia in 2004 and spent his first six seasons with the team.
Watson had originally decided to retire after last season.
During his NFL career, Watson has played in 195 regular-season games with 135 starts and has 530 receptions for 5,885 yards with 44 touchdowns. He has played in 12 postseason games with nine starts and totaled 22 receptions for 234 yards and three touchdowns.
In addition, the Patriots signed seven of their 10 2019 NFL draft selections. The Patriots signed  DB JoeJuan Williams, OL Yodny Cajuste,  OL Hjalte Froholdt, QB Jarrett Stidham,  DL Byron Cowart,  P Jake Bailey and  DB Ken Webster.
Patriots Wideout N'Keal Harry Excited To Get To Work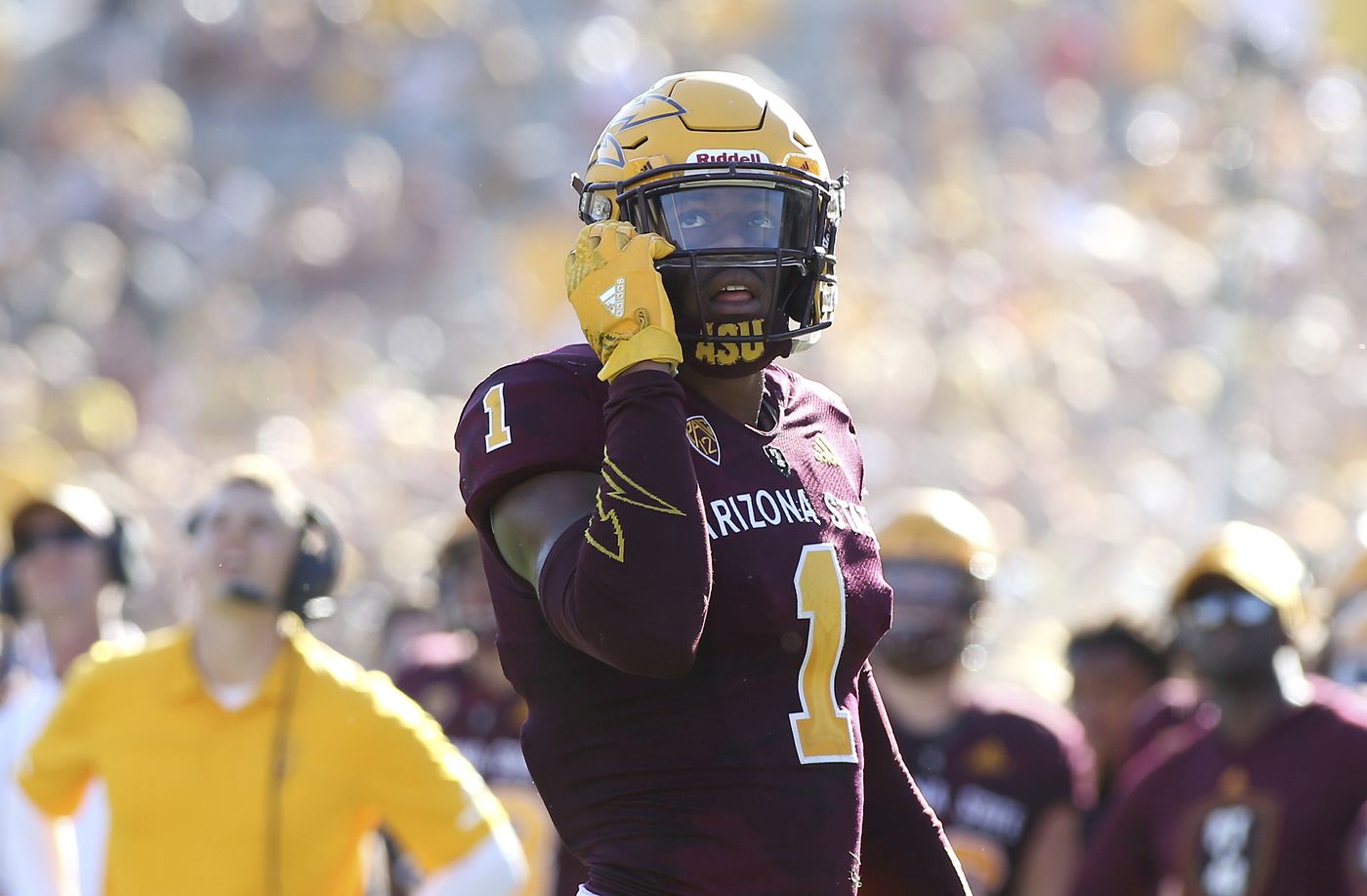 Patriots Wideout N'Keal Harry Excited To Get To Work And Catch Passes From Tom Brady
The New England Patriots drafted wideout N'Keal Harry in the first round of the NFL draft two weeks ago.
Harry, the 32nd pick, was introduced by the Patriots on Thursday at Gillette Stadium alongside owner Robert Kraft. 
You're a Patriot, Harry! pic.twitter.com/v59yC9zmUm

— New England Patriots (@Patriots) May 9, 2019
"It means the world to me," said Harry on Thursday. "This is a great organization. I feel like I couldn't have been put in a better situation. I'm learning from the best of the best and I'm just excited to get to work and sock in as much information as possible." 
The Arizona State standout was first-team all conference as a junior reeling in 1,088 receiving yards on 73 receptions and scored 9 times being the focal point of the ASU attack. 
There have been comps to the likes of Dez Bryant and Allen Robinson for Harry who was projected to be a late first/early second round pick before being snagged by New England at pick 32. 
"It's definitely a blessing to be compared to those types of players," said Harry."But I still have to prove myself. I haven't done anything in the NFL yet so it's my job to put in the work and to perform and live up to the expectations."
Harry will of course be part of a receiving core that will under the command of future hall of fame QB Tom Brady. When asked about playing with Brady the 6-foot-2 wideout seemed more happy to be just catching the ball from any QB let alone Brady. 
"It's great, just playing with somebody of his caliber," said Harry."But coming in, I'm excited to catch from everybody, Danny, Jarret. I'm just looking forward to getting to work with everybody."
The Chandler, Arizona native has heard how hard Brady is on his wideouts and he seemed to reveal at the chance to be held to a higher standard. 
"That's something I'm looking forward to," said Harry."I'm the type of player that wants to get better, I want to get coached hard, so i'm looking forward to it."
Harry is New England's first wideout taken in the first round of the NFL draft in the Bill Belichick era. He has a lot of expectations set forth upon him and many of them may be unwarranted. The Patriots have had a rough record on drafting wideouts that end up panning out in the system. 
But Harry has the right mindset as he isn't looking to do too much too soon,
"For me, just come in and listen to everything everybody is saying," said Harry. Be coachable and just keep the mindset I've had throughout the years. I'm an extremely hard worker and I feel like if I just keep doing what I'm doing and just take it to a different level, I feel like I'll be OK."