Revolution Suffer Embarrassing Defeat Against FC Cincinnati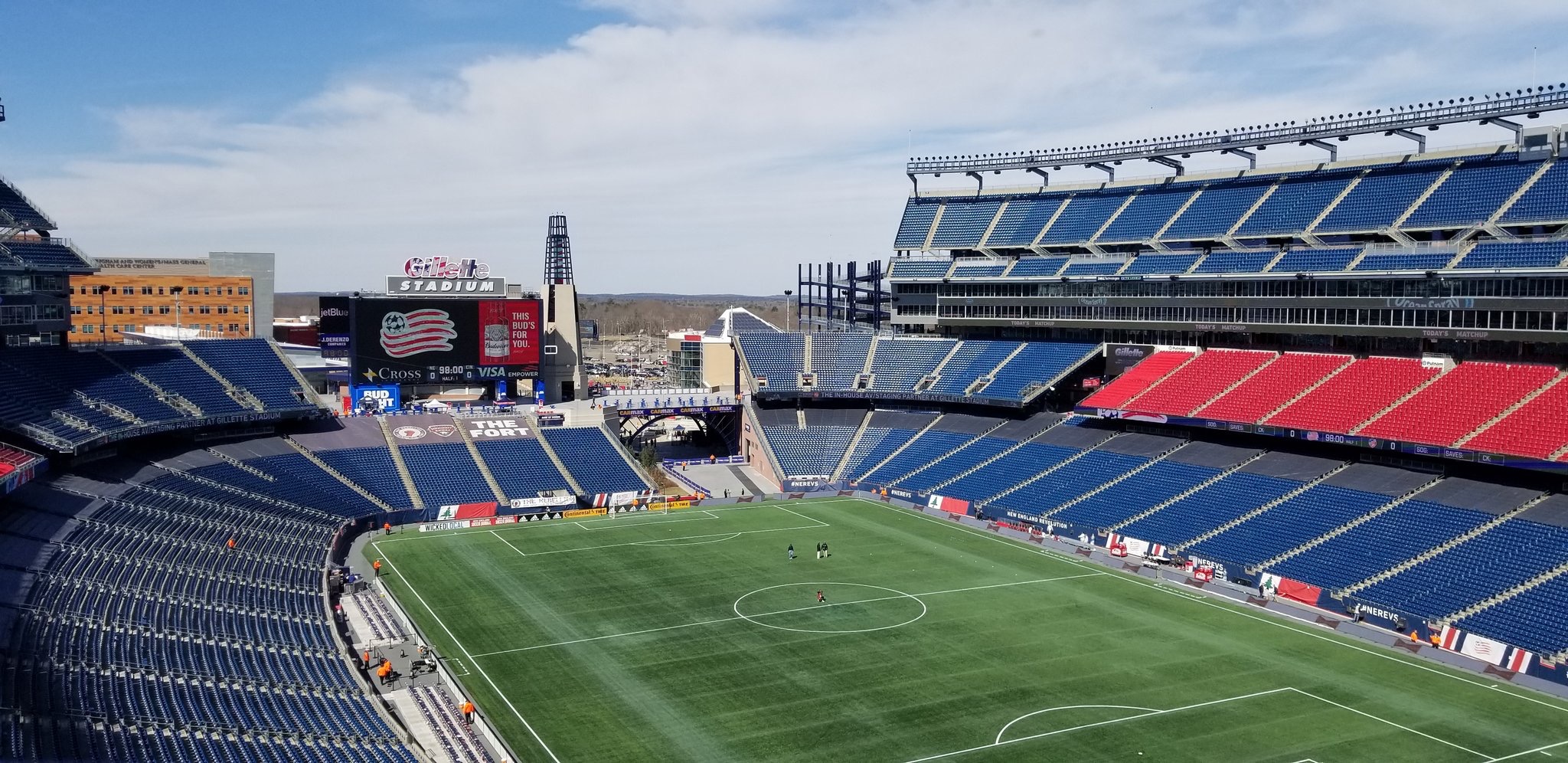 New England Revolution See "5 or 6" Players Lacking Desire To Work In Loss To Cincinnati
The New England Revolution hosted FC Cincinnati on Sunday for the first time with the MLS expansion side competing in their inaugural season.
Despite FC Cincinnati being down several of their key players due to International Duty and injury the Revolution fell 2-0 at home to the expansion side.
With the loss the Revolution fall to 0-3-1 on the young MLS season and 0-2 through their first two home matches.
"We were not ready from minute one to compete with these guys, they won all the second balls." Said Revs Defender Antonio Delamea.
Being held scoreless in their first two home matches of the season is the second time in franchise history the Revs have accomplished this feat with the other coming back in 2013.
Another Match With A Last Minute First Half Goal Conceded
The New England Revolution first half was one in which the club looked like they had no passion and the body blow came with a 44th minute goal by Kenyatta Manneh of FC Cincinnati.
New England maintained possession 50.8% of the time and attempted 202 passes, 73.8% of which were completed.
"The first half we did not work to have the right to have the ball." Said Revolution HC Brad Friedel.
Carles Gil led the team in first half touches with 38 with a clear directive to let the New England offense flow through the talented Spaniard.
"Today what we gave out there was not nearly 50%. We can have a bad day, but this cannot be an excuse not giving 100%, especially on our home field." Said Delamea.
Second Half Showed Continued Lack Of Finishing Touch For Revolution
New England battled back after their lack-luster first half with the team finding a few more offensive opportunities but a Kenny Saief goal in the 65th minute sealed the Revs fate as they failed to find the finishing touch.
The tale of the two halves has been a consistent theme for New England through 4 games, but it seemed more apparent against Cincinnati.
"The two halves were completely different. You had one half we probably had five or six players that lacked any kind of desire to work. It is as simple as that." Said Friedel.
Up Next For The New England Revolution
The Revs stay at home to take on Minnesota United FC next Saturday at Gillette.
New England Revolution "Proud" After Critical 2-1 Win Over Minnesota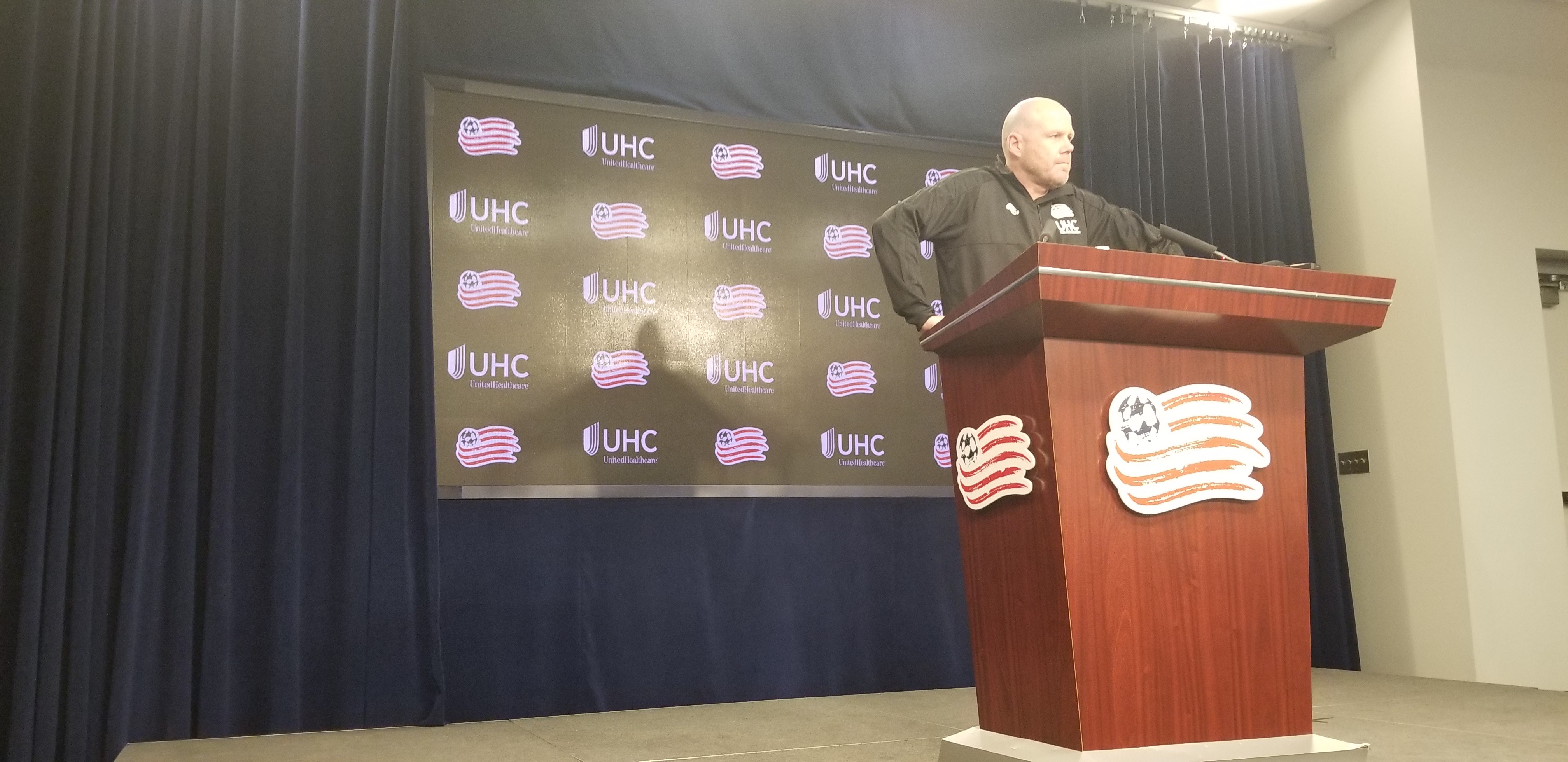 New England Revolution "Proud" After Capturing First Win Of Season With A 2-1 Victory Over Minnesota
The New England Revolution grabbed their first victory of their 2019 season on Saturday with a 2-1 victory at home over Minnesota United FC.
With the win the Revolution move to 1-3-1 on the MLS season.
"Really happy with the performance that the players put in, really happy with the work ethic and really happy with the application with what we were trying to do." Said New England Coach Brad Friedel after the match.
Saturday's match against the Loons showcased a shaken up Revolution lineup with Brad Friedel starting Cody Cropper with goalkeeper Brad Knighton not apart of the 18. In addition rookie DeJuan Jones got his first start of his MLS career and Cristian Penilla found himself off the 18 entirely.
"It's been a grind, mentally, physically, emotionally" said Revs goalkeeper Cody Cropper. "There has been ups and downs, and that is apart of professional sports, that is apart of this business. I think every player at some stage in their careers gone through that, but to go out there today and put a 90 minute performance together for the first time since 2017."
Friedel has been very consistent on how players get into the starting lineup saying:" Every week that starts, every player can get their name in the hat to start. Cody in the last two or three weeks has trained very very well. And better than we have seen him train since we've been at the club. And we've been averaging two goals a game against, and I made a change, and he played very well."
The first half for the New England Revolution looked to have an uptick of effort from the Revs. New England's first half performance or lack there of in their home match against FC Cincinnati made headlines and against United FC there appeared to be a concerted effort to play harder.
New England came out like a bat out of hell and their hard work payed off with Carles Gil delivering a perfect ball into Jalil Anibaba who headed the ball in for a 10th minute goal.
Unfortunately for the Revs they gave up an equalizing goal in the 26th minute with Darwin Quintero scoring ona penalty with defender Michael Mancienne being called for a hand ball.
"You guys, and a lot of experts out there were probably surprised that we could motivate the players to work hard. But all of those players, every single day we see them working hard. A couple of first half performances that we have had here that haven't been up to par, shouldn't be the focal point. I am very very proud of the players performance today." Said Friedel
Very much like the first half the Revolution came out firing which has been the norm for them this season in terms of increasing their performance as the match progresses.
"A lot of people have been saying that we don't have creative players, we do, it takes time for it all to come together and I am really proud of the way the players applied themselves today in the game." Said Friedel
New England was able to press for extended periods of time and were able to break the stalemate with a Teal Bunbury ball finding Brandon Bye on the cross to who slammed it home to make it 2-1. Rookie DeJuan Jones recieved a secondary assist on the goal for his first MLS assist.
The Revs were then able to ice the game and come away with a 2-1 victory.
Next up for the New England Revolution is a road trip next weekend to take on Columbus Crew SC.
Revolution Desperately Need 3 Points Against Minnesota United FC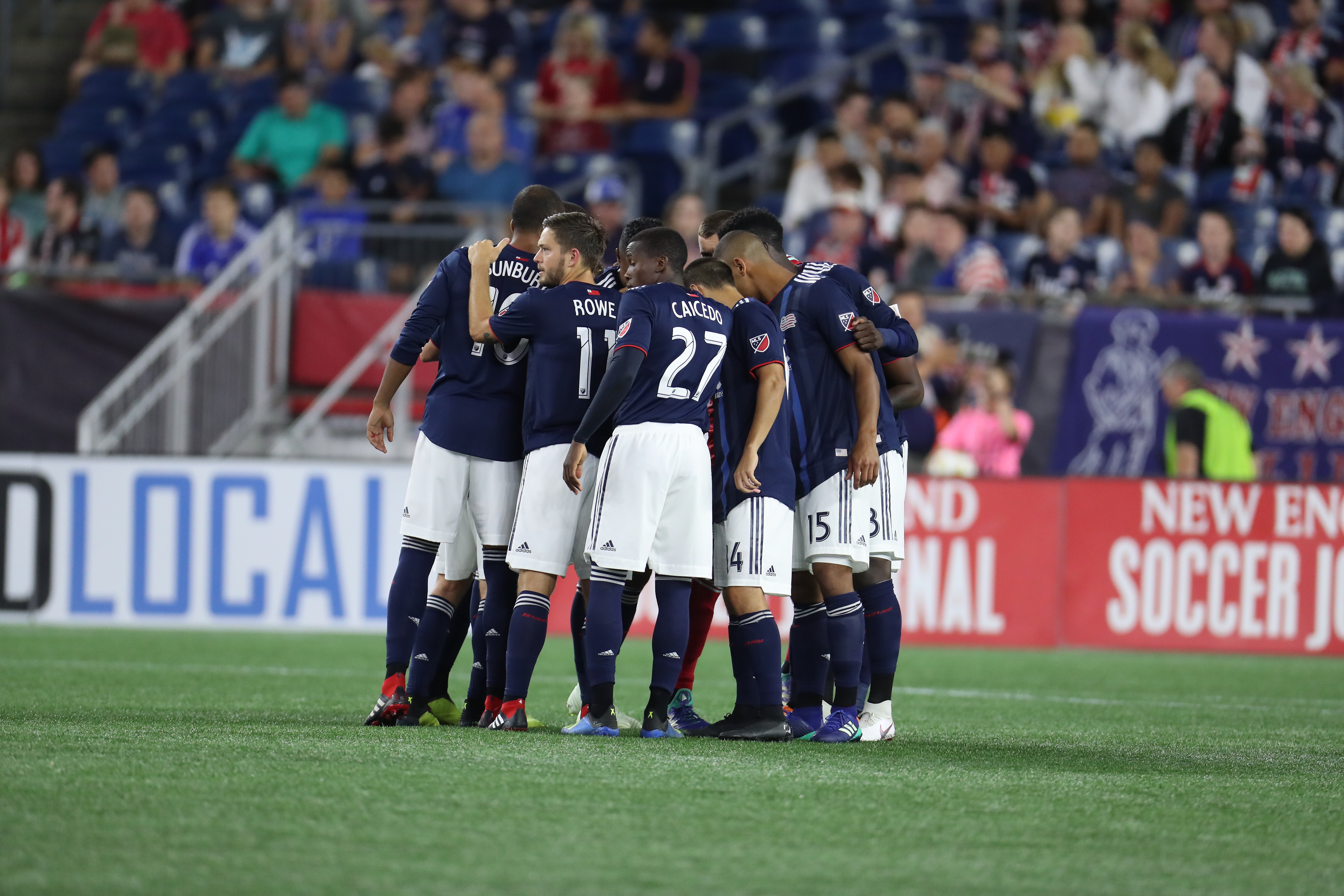 New England Revolution Desperately Need 3 Points Against Minnesota United FC Or Else Things Could Get Ugly Rather Quickly
On Saturday, March 30th, the desperate New England Revolution will take on Minnesota United FC at home in the increasingly anxious Gillette Stadium.
New England enters the match 0-2 in their first two home matches of the year and 0-3-1 overall through 4 games. The Revs biggest challenge has been showing up to games in the first half with New England quickly falling behind with lackadaisical first half play setting them up for big time failure.
"It's massively important. We can't wait to go a goal down before we realize, 'Oh, we need to start playing now.' We need to come out from the first whistle and make sure that we're on it." said Captain Michael Mancienne at training.
Surprisingly enough the Revs have been able to turn on the jets and look like professionals in essentially every second half performance which has kept them in games and given the overall impression that they have been able to compete despite their embarrassing record to start the young MLS season.
So entering Saturday's match with a positive attitude and a 100% effort will be critical to their success against a Minnesota team that enters the match with a 2-1-0 record despite having played every match on the road to start their MLS campaign.
The Revs will have their hands full with Minnesota having a solid start to their season and have a very dangerous player in Darwin Quintero. Quintero, an MLS All-Star in 2019 already has 2 goals and 3 assists through just 3 games.
"He [Darwin Quintero] is a fantastic player. We played against him in preseason down in Orlando, and we saw glimpses of what they were looking to do in the season. So, we'll try and pull some things from that game that we had seen and see how they've done throughout their results so far this season. But the game plan, like I said, comes down to us and how we take it to an opponent here at home." said goalkeeper Brad Knighton.
New England is 1-0-0 at home against Minnesota and 1-1-0 all-time.
Brad Friedel's club will be without Isaac Angking and Justin Rennicks due to injuries and Zachery Herivaux and Brian Wright on loans with Birmingham Legion FC.
United FC lineup last time out against LA Galaxy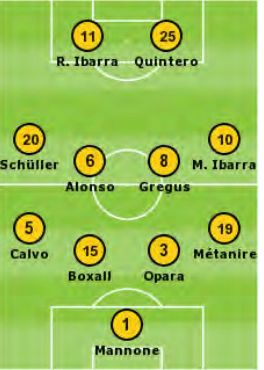 Revolution Lineup Last Time Out Against FC Cincinnati
The New England Revolution will take on Minnesota United FC at 2 pm on NBC Sports Boston and on 98.5 The Sports Hub.
New England Revolution Smartly Lock Up Scott Caldwell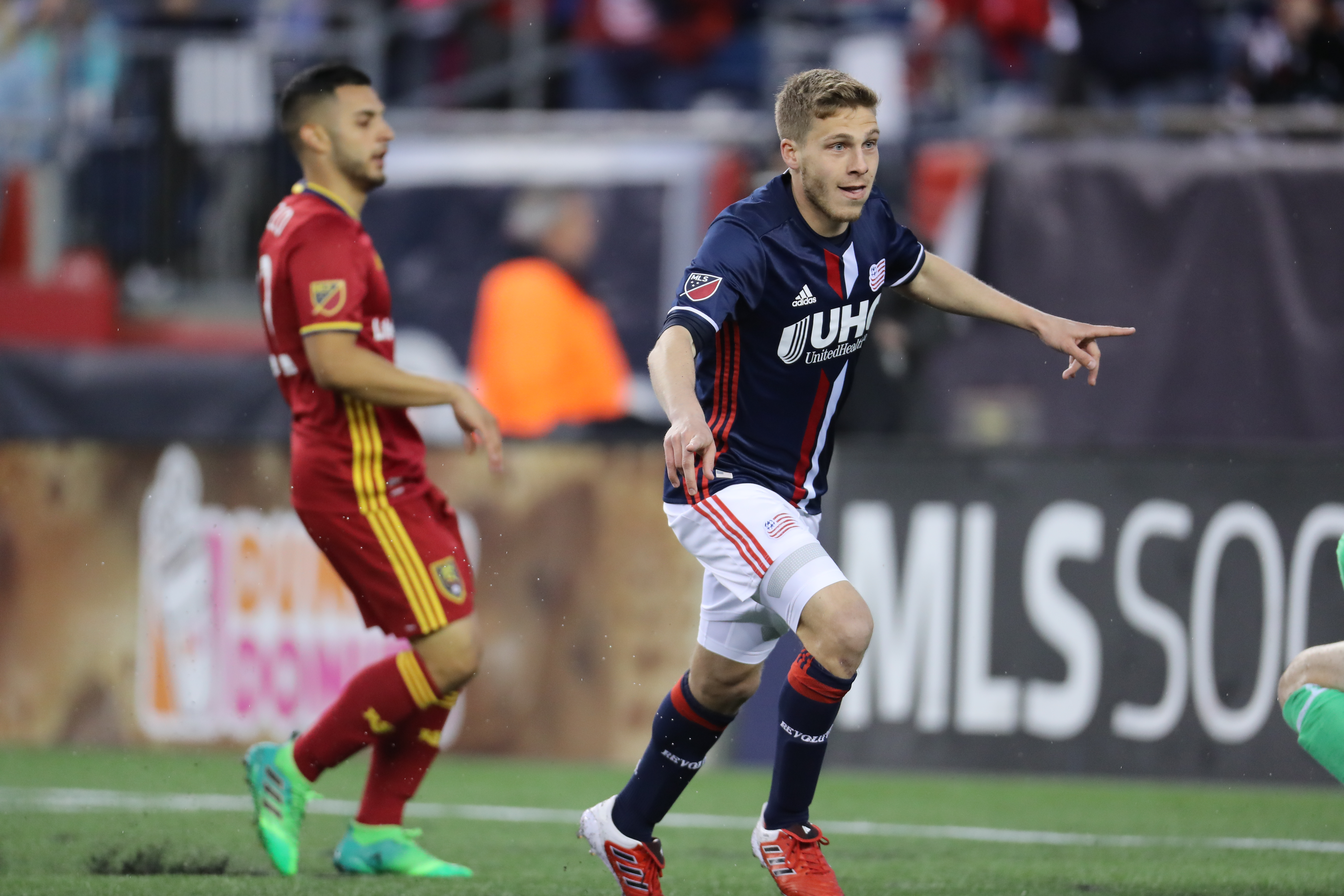 New England Revolution Smartly Lock Up Homegrown Midfielder Scott Caldwell To A Multi-year Deal
On Thursday the New England Revolution announced that they had signed midfielder Scott Caldwell to a multi-year contract extension.
Caldwell, now 28-years-old, is the midst of his seventh professional season after signing with the club as the second ever Homegrown Player in franchise history.
The Braintree native has appeared in 182 regular season games, 149 of them starts, with more than 13,000 minutes played for the Revs.
In MLS play Caldwell has recorded 5 goals and 17 assists but his contribution to the Revolution goes way beyond that.
"Scott is such a valuable part of our team and organization, and he has set the perfect example for what it means to represent New England and this club." Revolution General Manager Michael Burns said. "Whether it was setting the foundation for our Academy back in 2008, leading the first team over these last seven seasons, or the countless hours he commits to his work in the community, Scott's contributions to the Revolution cannot be overstated. I look forward to seeing him continue to lead this club both on and off the field."
Currently Caldwell has 149 starts, 10th best in club history and one shy of the 150 mark.
The terms of the contract where not released but locking up Caldwell makes all the sense in the world. Caldwell puts in the work and is one of the leaders on the team and a mainstay to the fanbase and in the community
Caldwell and the Revolution will take on Minnesota United FC this Saturday at Gillette looking for their first win of the MLS season.