Patriots Release Statements On Sudden Departure Of Greg Schiano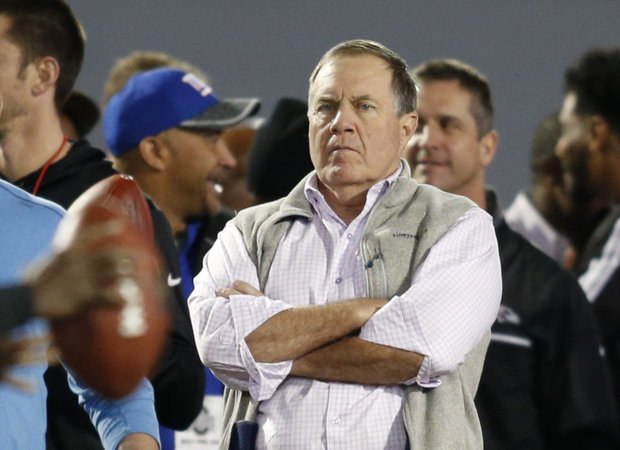 Patriots Release Statements On Sudden Departure Of Greg Schiano Who Is Stepping Aside For Personal Reasons
On Thursday afternoon another New England Patriots departure was announced with various reports that Greg Schiano would be leaving the team to deal with family matters. 
The Patriots quickly confirmed the report and issued a statement on behalf of Schiano and one on behalf of Patriots Head Coach Bill Belichick. 
"I have informed Mr. Kraft and Coach Belichick that I am stepping down from my position at the Patriots. This is not the result of any one event, but rather a realization that I need to spend more time on my faith and family. I don't want to look back years from now and wish I had done things differently. Therefore, I am taking time away from the game to recalibrate my priorities." said Schiano. 
Schiano was expected to be the teams defensive coordinator filling in the for departed Brian Flores who filled in for the departed Matt Patricia. 
Belichick in his statement stood behind his long-time friend in Schiano and thanked him for his work. 
"I respect Coach Schiano greatly and appreciate his contributions to our staff and team. He is a friend who we support completely."
Patriots Will Raise Championship Banner On Sunday Night Football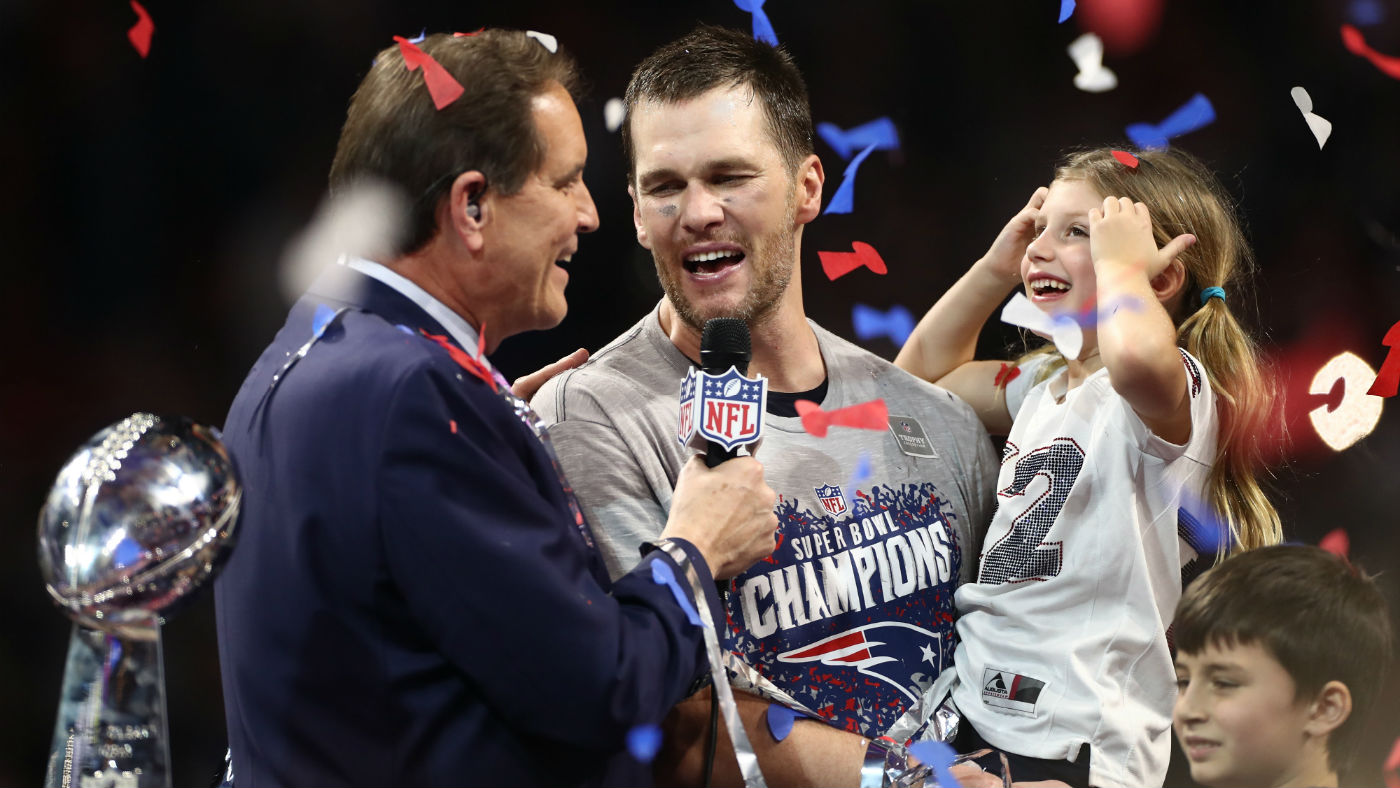 New England Patriots Will Raise Championship Banner On Sunday Night Football With NFL Not Giving Reigning Champion The First Game Of The Year
On Monday the NFL announced that the New England Patriots would not open up the leagues schedule for the upcoming season, a tradition for the reigning Super Bowl Champion. 
Instead, the Patriots will open up their 2019 season at home on Sunday Night Football taking on the Team To Be Named At A Later Date. 
Yes, no opponent yet, but the Patriots are expected to raise their championship banner at 8:20 pm ET on Sunday, September 8th on NBC.
The full 2019 slate of games will be released later this Spring. 
Patriots Talk: McDaniels Issues Statement On Gronk Retirement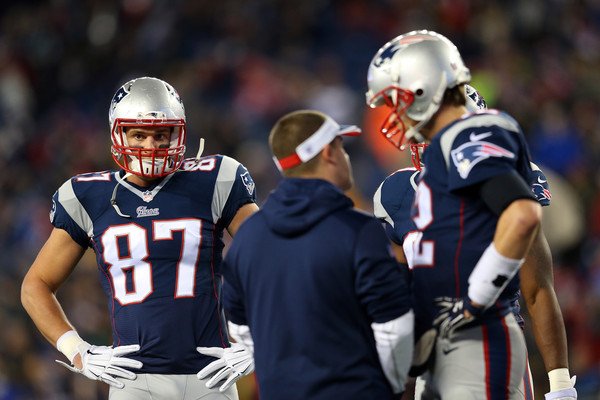 On Sunday tight end Rob Gronkowski announced his retirement from the NFL. 
The All-World tight end played 9 seasons with the New England Patriots and shortly after his announcement the team issued statements from Head Coach Bill Belichick and Owner Robert Kraft.
On Monday the team issued a statement on behalf of Offensive Coordinator Josh McDaniels.
"I consider myself lucky to have had the pleasure of coaching Rob Gronkowski. From the day I met him, he has been authentic, real and genuine. His love for life made everyday ay more fun for the people around him. 
He was the ideal football player -tough, smart, competitive and always played his best under pressure. 
You always felt you had a chance to win with Rob on the field: he had that kind of impact on the game. He is one of the very few players who could control the game offensively in the pass and run game, and he thoroughly enjoyed being great in both areas.
His attitude, incredible energy and pure selflessness made him an absolute joy and pleasure to coach. We will miss his contributions to our offense on th field, but maybe more importantly, he will be impossible to replace as a teammate.
I have immense respect for the sacrifices he made to help us accomplish our goals as a team, and I am happy that he can walk away on his terms today. There will never be another Gronk."
Patriots Issue Statements On Gronk Retirement With Belichick And Kraft Giving Thoughts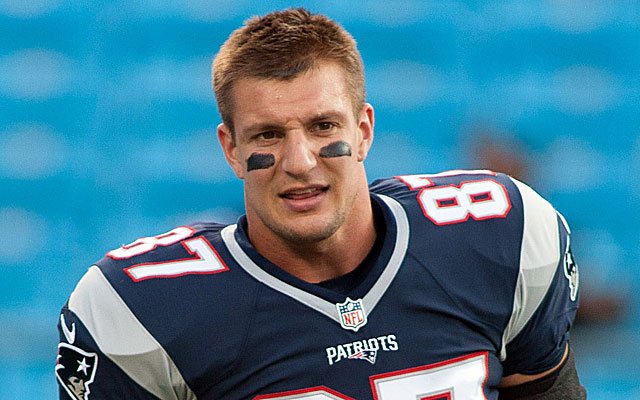 New England Patriots Issue Statements On Gronk Retirement With Belichick And Kraft Giving Thoughts
On Sunday Rob Gronkowksi took social media and the NFL by storm with the future hall of famer announcing on his Instagram that he is retiring from the NFL.
With Gronk's announcement the Patriots have issued statements from Head Coach Bill Belichick and from owner Robert Kraft.
Patriots HC Bill Belichick"It was a pleasure and a privilege to coach Rob Gronkowksi the past nine years. From his rookie year until his final season through countless times in between, Rob was a major reason why we won games and championships. His elite combination of size, skill, intelligence, toughness and ability to perform in pressure situations set him apart.
Rob's impact on our team and organization was felt in many ways. In the ultimate team sport, Rob was a great, great teammate. His production spoke for itself, but his daily attitude, unmistakably positive energy wherever he went and toward whoever he touched will never be forgotten.
Rob will leave an impact an indelible mark on the Patriots organization and the game as among the best, most complete players at his position to ever play:"
Patriots Owner Robert Kraft:" In the nine years I have known Rob Gronkowski, I have never known him to have a bad day. He always has a youthful exuberance about him and is a joy to be around. As a player, he earned the respect of his coaches and teammates for his hard work, preparation, selfless attitude and the sheer dominance of his game. 'Gronk' quickly became a fan favorite and the most dominant player at his position for nearly a decade. I look forward to honoring him in the near future as both a Patriots and Pro Football Hall of Famer.
As great of a player as he was, he is an even better person and ambassador of the game. Throughout his career, he made countless appearances in the community and there was no better remedy for hospital patients than a visit from Gronk.
While Patriots fans are certainly going to miss seeing him play, he will be a Patriot for life and celebrated as a three-time Super bowl Champion."