PawSox Win With Trevor Kelley Continuing To Be Nails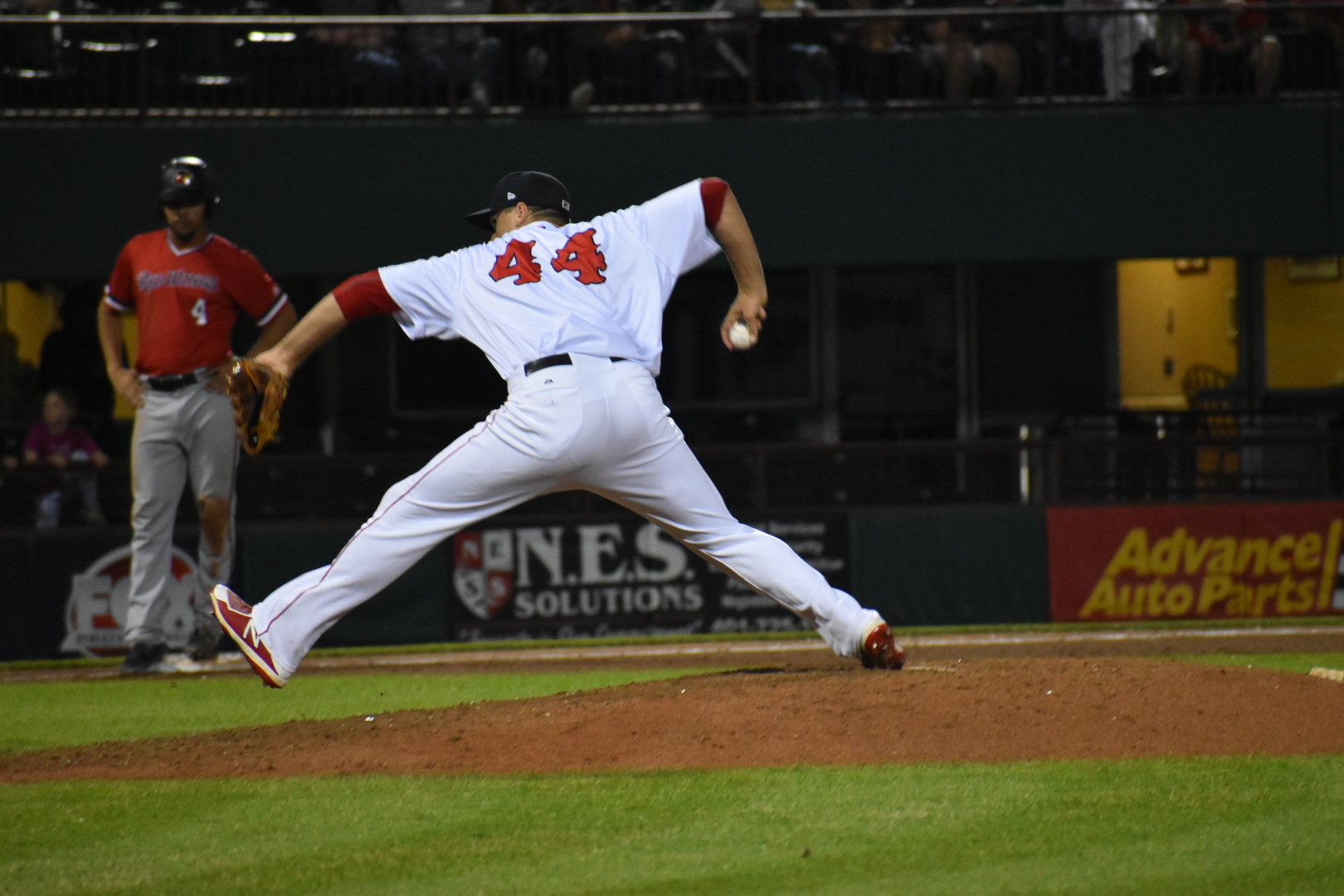 PawSox Win At Rochester With Trevor Kelley Continuing To Be Nails With A 1-2-3 9th After Pitching Back-To-Back Night's
The Pawtucket Red Sox have bounced back and in large part due to relief pitcher Trevor Kelley. 
Friday night's dramatic 7-to-5 victory over the Rochester RedWings had plenty of hero's on the PawSox side of the ball, but Kelley seemingly edges out the rest. 
The Rhode Island native who has already earned an All-Star nod continues to impress as Kelley came on in a 7-5 game and provided Billy McMillon with a 1-2-3 bottom of the 9th to pick up his 4th save of the season as his ERA drops to .96 on the season. Kelley's outing on Friday comes on the heels of a Thursday night outing where he had a similar scoreless effort which has been the standard for the sidearms 2019 season. 
The starter in this one for Pawtucket was Teddy Stankiewicz who battled going 5 innings allowing 5 runs on 9 base hits. With Teddy giving up 2 blasts on the night it was up to the offense to battle. 
It started in the top of the 1st inning with Bryce (Don't Let Him Get Hot) Brentz belted a 2-run shot for his 15th homer of the season. The rehabbing Tzu-Wei Lin had an RBI single in the top of the 2nd to make it 3-0 before Stankiewicz was touched for 3 runs in the 3rd, and 2 in the 4th. 
Pawtucket got one back in the top of the 6th with an RBI double in the top of the 6th, tied the game in the top of the 8th on a wild pitch, and took the lead on a Juan Centeno sacrifice fly in the top of the 9th. The icing on the cake was another wild pitch run in the 9th making it 7-5. 
In order to set up this comeback the PawSox had the solid outing by Kelley, but had two stellar performances to bridge the gap to the newly minted closer. Jenrry Mejia went 2 scoreless and then Bobby Poyner picked up the win with an inning of work bridging tight gap to Kelley's 1-2-3 9th inning. 
There was only 1 rehabber in this one for Pawtucket with Tzu-Wei Lin leading off and playing second base for McMillon. Lin went 3-for-4 with an RBI and struck out once while playing 7 innings in the field. 
A Look Ahead 
With the win the PawSox move to 32-46 on the season and have two more in Rochester before heading home to McCoy Stadium on Monday.
McMillon's probable rotation is as follows: 
Saturday:Ryan Weber
Sunday: Darwinzon Hernandez
Monday: Erasmo Ramirez
Tuesday: Kyle Hart
Wednesday: Teddy Stankiewicz 
Paw Sox Lose To Rail Riders As Erasmo Ramirez Struggled In The First Inning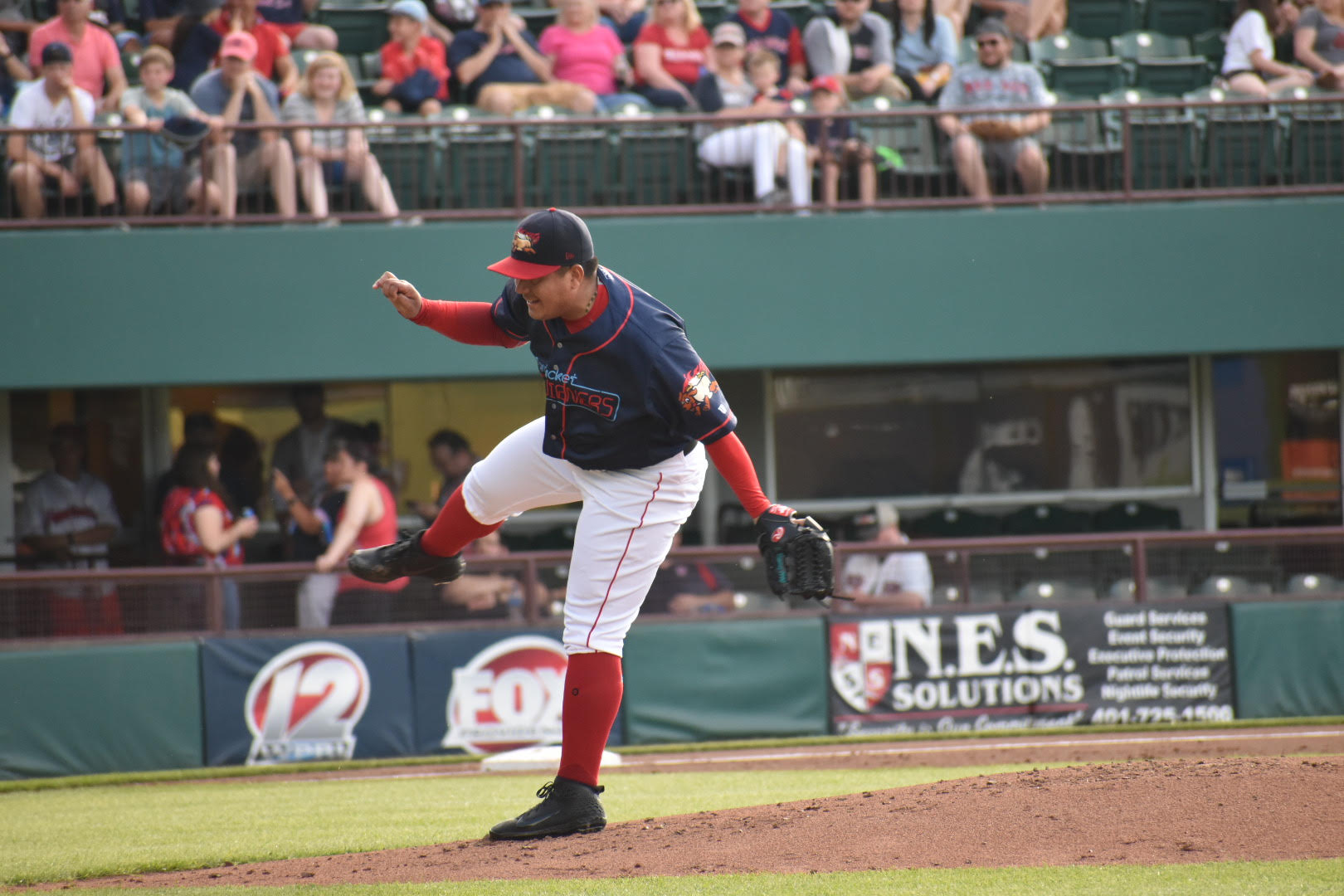 Pawtucket Sox Lose To Rail Riders By A Score Of Five To One As Erasmo Ramirez Struggled In The First Inning
The Paw Sox kicked off their week of the Fourth of July set with the Scranton/Wilkes-Barre Rail Riders at McCoy Stadium on Monday night. Erasmo Ramirez got the ball for the Paw Sox to start the night, and he struggled coming out of the gate. 
In the first inning, Ramirez struggled as he gave up 3 runs on 3 hits and walked a 1 batter in 23 pitches. But after that, Ramirez really settled down. Ramirez retired 8 straight batters after the first inning. In total, Ramirez gave up 4 runs on 9 hits, while walking 1 and striking out 4 batters on 98 pitches, 69 for strikes. This was over 6 innings of work. 
"The first inning proved to be too much to overcome" said Paw Sox manager Billy McMillon after the Paw Sox went on to lose by a score of 5 to 1. "The lefty gave us fits at the plate. He didn't appear to have overwhelming or over powering stuff. Just enough to keep us off balance."
Erasmo Ramirez Settled down After The First
After the a 23 pitch first inning for Erasmo Ramirez, where he gave up 3 runs on 3 base hits, and walked one batter, it looked like it was going to be a short night for the righty. But after that, he only gave up 1 run on 6 hits over his next 5 innings of work. 
"First inning, he had some hiccups there" said Billy McMillon after the game. "But to get us through six innings. We were kind of worried about sending him out there for the sixth, but then that was his best inning" added McMillon.  
After Ramirez was able to go 6 innings, Billy Mcmillon only had to use two relievers on the night. Dan Runzler was able to go 2 innings, giving up 1 run on 3 hits. He also struck out 2 batters. 
Travis Lakins was able to give a quick 1-2-3 inning in the 9th inning. He was able to strike out a batter as well on 16 pitches, 9 for strikes. 
Trevor Kelley Called Up To Boston
The Red Sox announced earlier today that the organization was calling up Trevor Kelley to their 25-man roster.  
"He's got enough "funk", that hopefully he gives some hitters up there some fits and stays up there for a long time," said manager Billy McMillon after the game. 
Up next For The Paw Sox 
The Paw Sox will play their second game of their three game set with the Rail Riders on Tuesday night at McCoy Stadium. Kyle Hart will get the ball for the Paw Sox. He will be up against Raynel Espinal for the Rail Riders. On Wednesday night, Teddy Stankiewicz will start for the Paw Sox. The Rail Riders haven't announced who is starting for them yet. 
Red Sox Call Up Trevor Kelley From AAA Pawtucket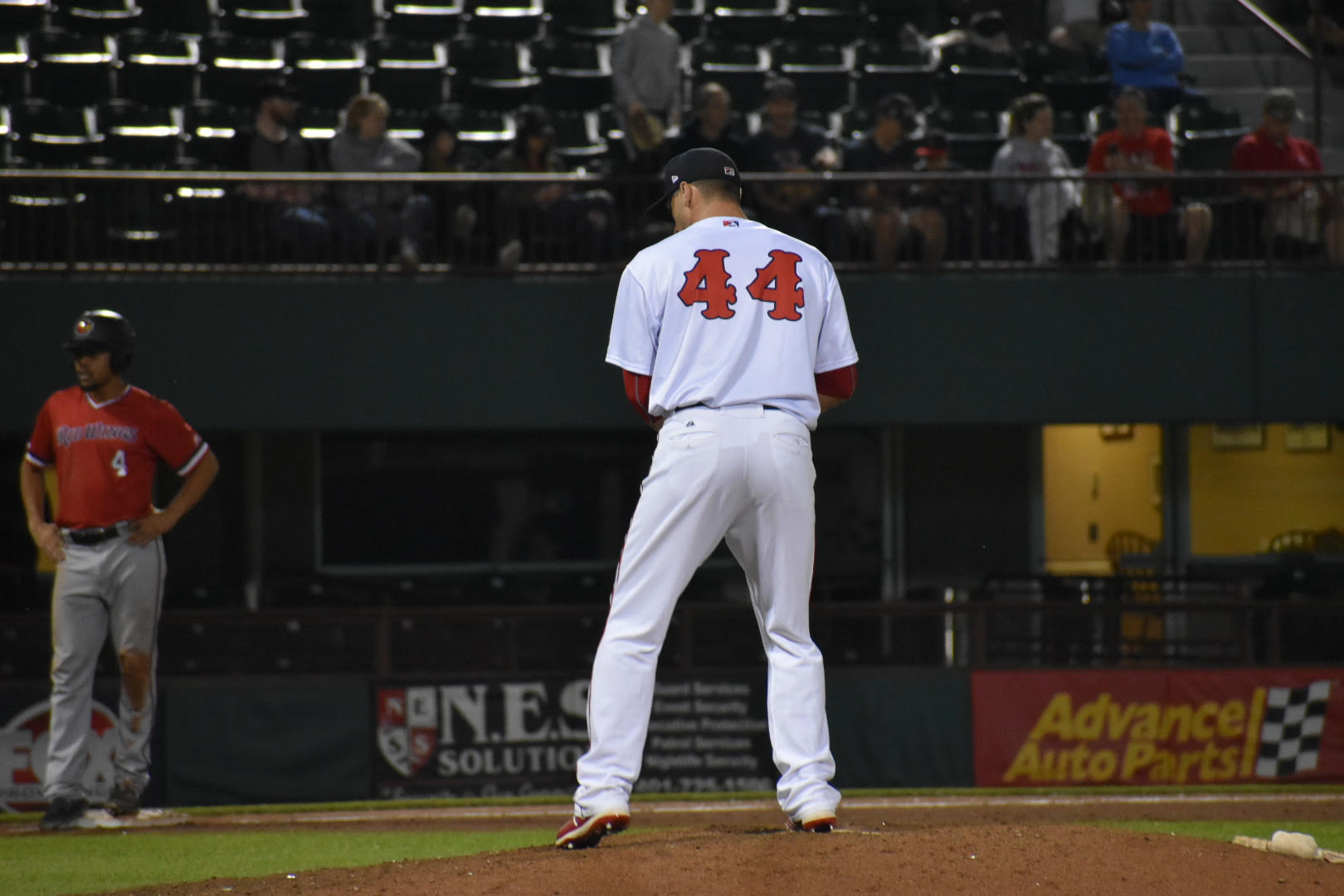 Boston Red Sox Call Up RHP Trevor Kelley From AAA Pawtucket Red Sox On Monday
The Boston Red Sox announced on Monday afternoon that the club has called up RHP Trevor Kelley from AAA Pawtucket. They also announced that Mike Shawaryn and Sam Travis was optioned back down to AAA Pawtucket. The team also announced that Steve Pearce had his injury rehab assignment recalled today. The final announcement was that Tzu-Wei Lin was reinstated from the injured list and was assigned to AAA Pawtucket.
"If ever a guy earned it, he did," said PawSox Manager Billy McMillon. "What he did for the first three months of the season was tremendous here. ERA less than 1.00 with the new baseballs, the amount of home runs that are getting out. To see him compete and do well, couldn't be happier for him." 
Trevor Kelley has been lights out for the Paw Sox this season. In 28 appearances, Kelley has posted a 0.96 ERA in 37 and 2/3 innings pitched.
"He's got enough "funk", that hopefully he gives some hitters up there some fits and stays up there for a long time," said McMillon. 
The most impressive stat from Kelley is his splits versus right handed batters and left handed batters. Right handed batters are batting .282 against Kelley this season at AAA Pawtucket. Left handed batters are hitting only .077 against Kelley and he hasn't allowed an earned run to a left-handed hitter through 15.2 innings. 
The Red Sox still need to open up a 40-man roster spot to put Trevor Kelley on the 25 man roster. The Red Sox have an off day on Monday so they haven't had to announced a corresponding move yet. We should expect to see a move at some point Tuesday afternoon. 
PawSox Set To Host RailRiders In Fourth Of July Set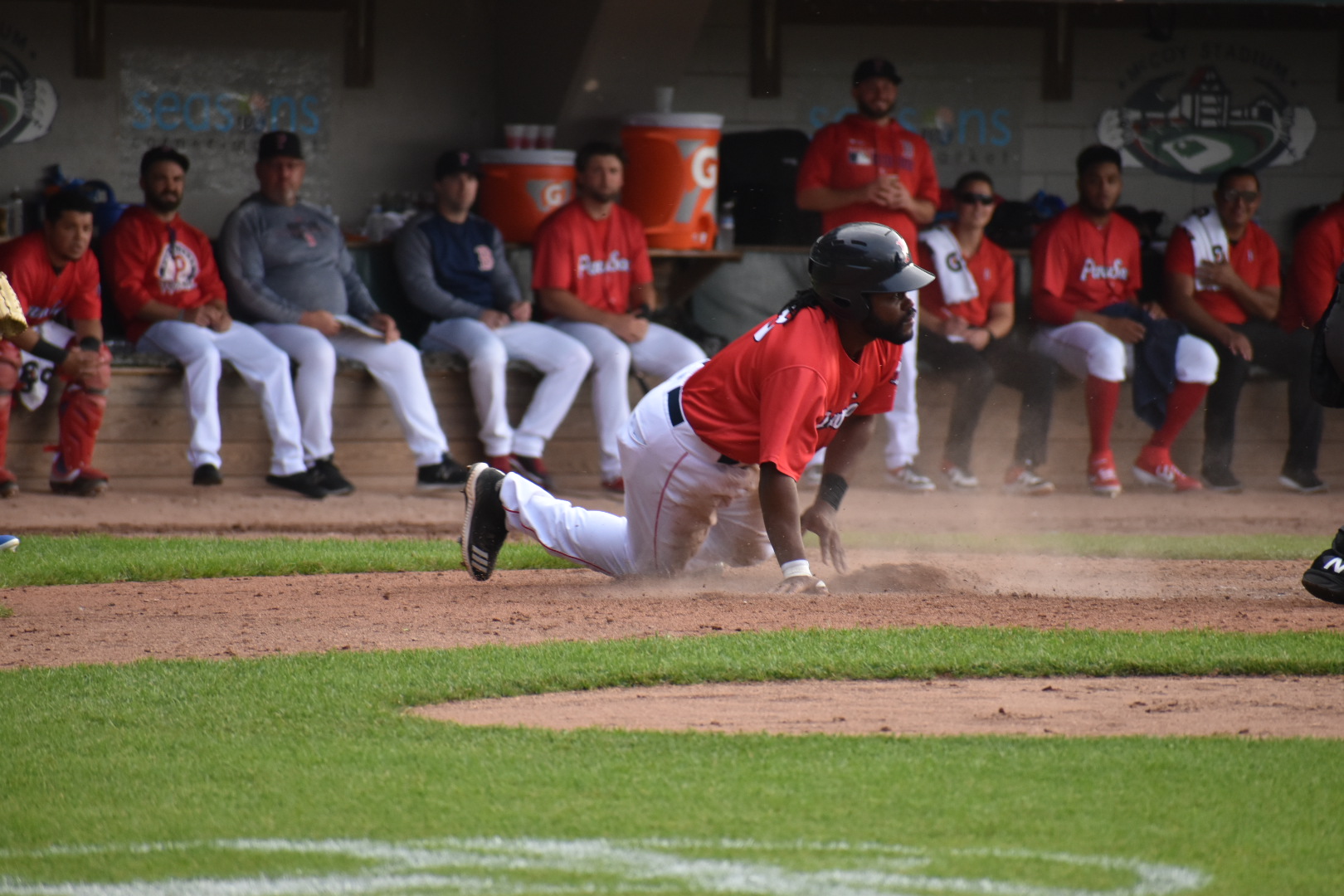 PawSox Set To Host RailRiders In Fourth Of July Set At McCoy Stadium In Another Red Sox Versus Yankees Affair
With the Boston Red Sox vs New York Yankees London Series all wrapped up their Triple-A affiliates are getting set to play three-games at McCoy Stadium starting on Monday.
The Pawtucket Red Sox versus the Scranton/Wilkes-Barre RailRiders. 
Pawtucket enters the three-game Fourth of July set with a 33-47 record, 13 games back of first place Scranton who are 46-35 on the season. 
With the RailRiders comes a number of familiar names such as Clint Frazier and Logan Morrison.
Here is the probable pitching matchups for the three-game set, note TBA for RailRiders:
Monday: Erasmo Ramirez (3-4, 4.85) 6:05 pm on NESNplus
Tuesday: Kyle Hart (3-2, 3.44) 6:05 pm on YurviewTV
Wednesday: Teddy Stankiewicz (4-4, 3.90) 6:05 pm on YurView TV
Three Up: 
Chad De La Guerra: De La Guerra is hitting .324 on the season with an OPS of .999 in 145 at-bats. Had a 4-hit day in a PawSox win on Sunday
Trevor Kelley: IL All-star nod, most votes for a reliever and has continued to be solid. .96 ERA on the season in 37.2 innings pitched. Has only allowed 2 earned run in his last 10 outs, 12 innings pitched picking up 1 win and 3 saves. 
Josh Tobias: Hasn't had a ton of action but is hitting .321 in his last 10 games with 28 at-bats. .305 average on the season with Pawtucket in 118 at-bats.
Three Down:
Dan Runzler: The veteran was selected by the IL league offices into the mid-season all-star game. Since then Runzler has gotten roughed up on the mound allowing 6 earned runs in one outing, and 3 earned runs in the outing before that. ERA is now 5.96 in 22.2 innings pitched for Pawtucket this season. 
Josh Ockimey: Ockimey hit his 16th home run of the year on Sunday but batted .214 in his last 10-games and .212 on the season in 226 at-bats. 
Jenrry Mejia: Mejia's ERA on the season is 6.75 and is 12.10 in his last 10 games. Mejia has essentially cost Pawtucket a handful of games here with 4 losses in his last 10 games and worked his way out of the closer role only recording 7 saves in 13 opportunities. 
Get There Early
The PawSox will be hosting fireworks for all-three games and will have a special Rhode Island themed night on Monday. 
On Monday they will become the Hot Wieners for the second time this year and reveal a new one-night name change for a game that will be played in August. 
Last season this three-game set averaged over 10,000 fans per game.