Patriots Talk: Rob Gronkowski Announces His Retirement from the NFL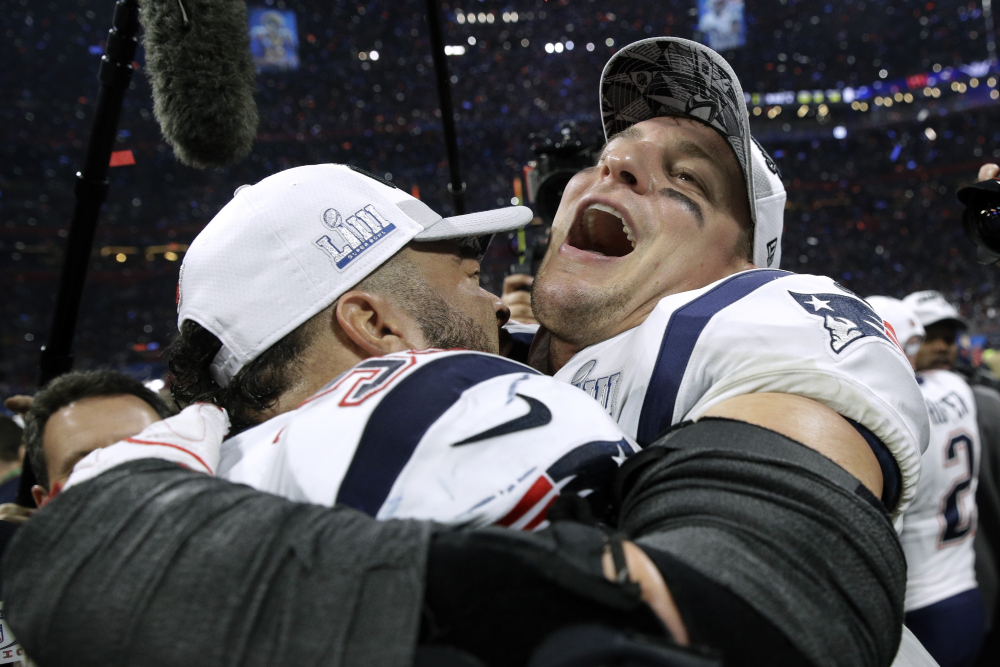 Thank You Gronk
5× Pro Bowler.

4× First-team All-Pro.

7× NFL Top 100.

2014 NFL Comeback Player of the Year.

2011 NFL receiving touchdowns leader.

3× Super Bowl Champion.

Thank You, @RobGronkowski. pic.twitter.com/U5O3uQv6he

— Only In Boston (@OnlyInBOS) March 24, 2019
Following the news of former WR Malcolm Mitchell, Patriots TE Rob Gronkowski has officially retired from the NFL. He posted on his Instagram account a message to all Patriots fans, coaches, owner Bob Kraft and his family on his amazing career with the New England Patriots. For many people this is saddening news as Gronk has become one of the most memorable players in recent history.
However, it is ultimately the right decision. Gronk has suffered multiple injuries from his days at playing in Arizona, to his continued battle in the NFL. In fact, he is making the best decision for himself by retiring. Only a few months shy of 30 years old and has played for nine seasons, Gronk has already suffered multiple surgeries, and long-term damage that will last with him the rest of his life. But what he put on the field was truly worthy of one of the greatest of this era.
Next Stop Is Canton
Gronk is retiring with an absolutely preposterous amount of NFL records pic.twitter.com/vpmxWlc6vq

— Sports Illustrated (@SInow) March 24, 2019
Following his retirement, the question on whether Gronk will be in Canton will be up for debate. Well, not really. Gronk is for certain going to be in the NFL Hall of Fame. However, its slightly doubtful he will be first ballot as only Tony Gonzalez, former TE for the Atlanta Falcons and Kansas City Chiefs, has earned that luxury with his induction this year.
Number 87 was something truly special though. For many NFL pundits, he is what every team wants in their Tight End. Incredible blocker, great route runner, elite red-zone threat. Gronk was basically all that and so much more. In many ways, he is the ideal player, both on and off the field. Gronk has been a player that the NFLPA (National Football League Players Association) want all players to act when in public and showing respect for their fellow teammates.
It's truly saddening such an incredible talent was plagued by injuries throughout his career. But what he produced on the field was unreal. From 2011 up until 2017, the consensus around the NFL was Gronk is the best TE in football. And it was never close. For every Travis Kelce or Zach Ertz, they were elite receivers but not truly elite blockers. Gronk had everything, but most importantly, his numbers will never do him justice on how dominant he truly was.
To 87 and his family, on behalf of Patriots nation, we thank you for everything you have done for this franchise and congratulate you on a Hall of Fame career and winning your third ring in nine years. The Patriots and the fans will miss you dearly but we are happy that you are leaving on a high note. Thank you for everything Gronk, congrats on an historic career! Good luck in the next chapter of your life.
Gronk

3-Time champ
Top-5 Patriot ever
Best tight end I've ever seen
Incredible big game guy
One of the most lovable Boston athletes ever
First ballot Hall of Famer

Can't believe he did all of it in less than a decade.

Good luck @RobGronkowski

— Bill Simmons (@BillSimmons) March 24, 2019
Patriots Talk: Steelers Are Opponent for Season Opener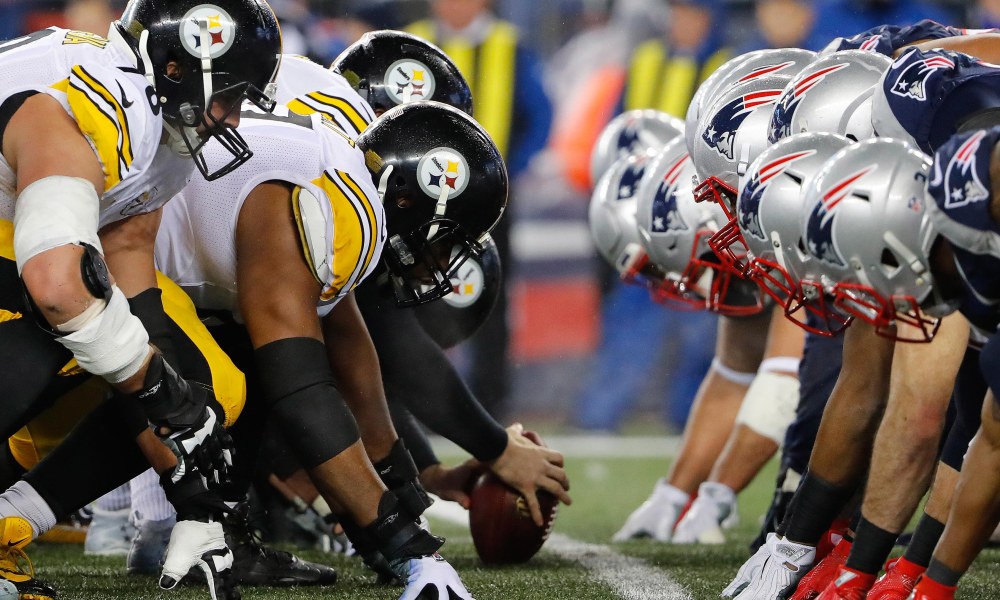 Looking forward to seeing many of you along the way… pic.twitter.com/2gcOAgWfKt

— Mike Reiss (@MikeReiss) April 18, 2019
The Patriots 2019 season schedule was released just yesterday, along with all NFL teams. (for further info, see our article on the 2019 schedule) Like most expected, the schedule appears to be pretty standard for the most part. The only exception is that the Super Bowl champions will be facing their long-heated rival; The Pittsburgh Steelers.
The reason why this game is so important is because of the significance between both teams. The Pittsbugh Steelers for the last decade have been the sole team to have six Super Bowl Championships…until the Patriots won their sixth ring this year. And to unveil their sixth banner, in front of their hated rivals, who now have to share their title 'of most rings for an NFL team', on Sunday Night Football, at the start of the season, is the definition of "must watch television."
Let's not pretend Roger Goodell is bewildering idiot, because he is far from it. While this game will be entertaining, it's not a coincidence why this game is happening on prime time TV. On top of this, it's the NFL's 100th anniversary since it's creation. The timing and just sheer tension, is a definite markdown on your calendars. The NFL wants to make money, and this for sure, will be one of those games.
A Heated Rivalry
Last time the Patriots opened with the Steelers was in September 2015. That's when Mike Tomlin complained about having to listen to @scottzolak https://t.co/Htmo0ocmMl during the game. https://t.co/kIAPMTDAIB

— Tom E. Curran (@tomecurran) April 17, 2019
It's not secret that the Patriots and Steelers have history. Since the start of the Belichick and Brady era, the Patriots have dominated the AFC for almost 20 years. The Steelers are the only team that has managed to make multiple Super Bowls within that era alongside the Indianapolis Colts and Denver Broncos (both led by Peyton Manning).
The Patriots started out with no rings before 2001, and the Steelers had four rings from the 70s Steelers who were led by Hall of Fame coach Chuck Noll, QB Terry Bradshaw and the Steel Curtain Defense. Then the Patriots won three rings within 4 years. Then the Steelers won two rings in 2005 and 2008. And for nearly a decade the Steelers were the lone team that had that record. Until this season.
The fact this game is happening on the same night of the Pats sixth Super Bowl banner being unveiled is just rubbing it in the face of the Pittsburgh fanbase. And it's going to be televised nationally. This game will be an ugly game to see as the Steelers have had a very tough off-season. Losing Antonio Brown in one of the most over dramatic (and pathetic) sabotages that the NFL has possibly seen was bad. Losing Le'Veon Bell in free agency was bad. Then the locker room becoming involved and started throwing blame made things worse.
Bottom line, the Steelers didn't have a good off-season and Coach Mike Tomlin and Quarterback Ben Roethlisburger looked like incompetent leaders (both on and off-the field). This game is just begging for these teams to beat the crap out of each other. And I honestly, can't wait. NFL season can't come soon enough.
The Patriots had lost last year in the regular season, 10-17 to the Steelers. But this year, it will be the season opener, not Week 10. This one will be for the books. The opener will be on Sunday, Sept. 8th at 8:20 PM EST on NBC.
New England Patriots 2019 Schedule Officially Released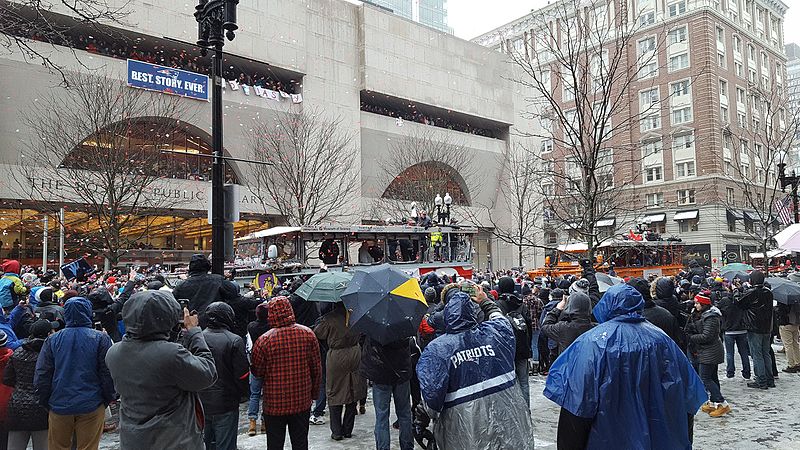 New England Patriots 2019 Schedule Officially Released, Season Opener Hosting Pittsburgh Steelers
At 8 pm a gift was presented to all New England Patriots fans. 
The official 2019 NFL schedule. 
New England will kick off their season on NBC Sunday Night Football against the Pittsburgh Steelers where the Patriots are anticipated to raise their another Super Bowl banner. 
Historically the Patriots have hosted the Steelers three other times for the season opener, two of the three times, 2002 and 2015, the Patriots also happened to be the defending Super Bowl Champions. 
All in all, New England will have 5 prime time games in the 2019 season with the other four being against the New York Giants, New York Jets, Baltimore Ravens, and the Houston Texans. The 5 games matches the 2018 total for New England. 
Following their season opener hosting Pittsburgh the Patriots will jump right into AFC East play with their next three opponents being the Dolphins, Jets, and Bills. 
See below for the full 2019 Patriots regular season schedule as well as their preseason slate. 
Patriots Announce Signing Of Demaryius Thomas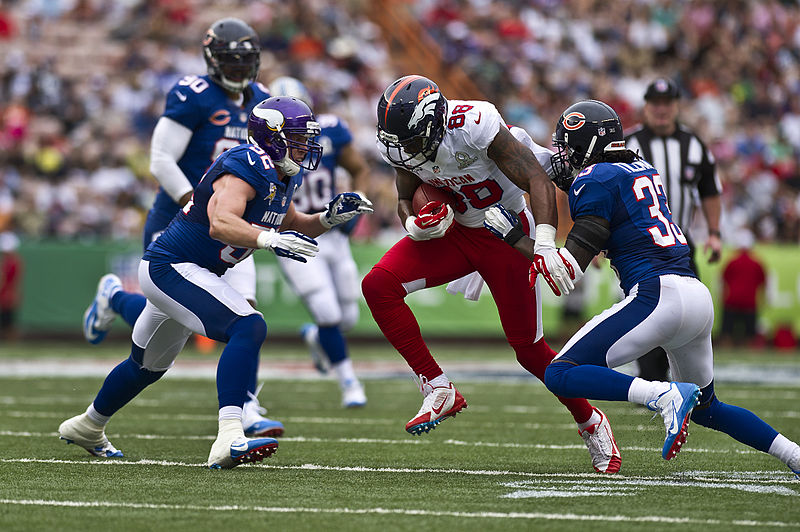 On Tuesday the New England Patriots announced that they had signed free agent wide receiver Demaryius Thomas and re-signed restricted free agent defensive back Jonathan Jones.
The terms of both deals were not announced.
Thomas, now 31-years-old, has played nine NFL seasons with the majority of his career coming with the Denver Broncos from 2010-18 and then last season with the Houston Texans.
The former first round pick has played in 132 career NFL regular season games with 118 starts totaling 688 receptions for 9,930 yards and 62 touchdowns.
In addition he has 10 postseason starts logging 53 receptions for 759 yards and six touchdowns and helped the Denver Bronco's to their Super Bowl 50 win. The former Bronco had a five years treat he where he logged 1,000 yards or more and he set the Bronco's single-season yards record with 1,619 receiving yards in 2014.
Thomas is one of three NFL players that include Marvin Harrison and Jerry Rice to log three consecutive seasons of 1,400+ yards and 10+ touchdowns.
Peyton Manning's former weapon started the first 8 games of last season with Denver before being traded to Houston. He was injured in the regular season finale and placed on IR for the playoffs.
As for Jones, he is 25-years-old and has logged three NFL seasons all with the Patriots.
He signed as a rookie free agent out of Auburn back in 2016 and has played in 48 regular season games with 10 starts and has 92 total tackles, 2 1/2 sacks, four interceptions, 16 passes defense, and 18 special teams tackles.
He has also played in seven postseason games with two starts.