New England Revolution Fall To Atlanta In Another Embarrassing Home Loss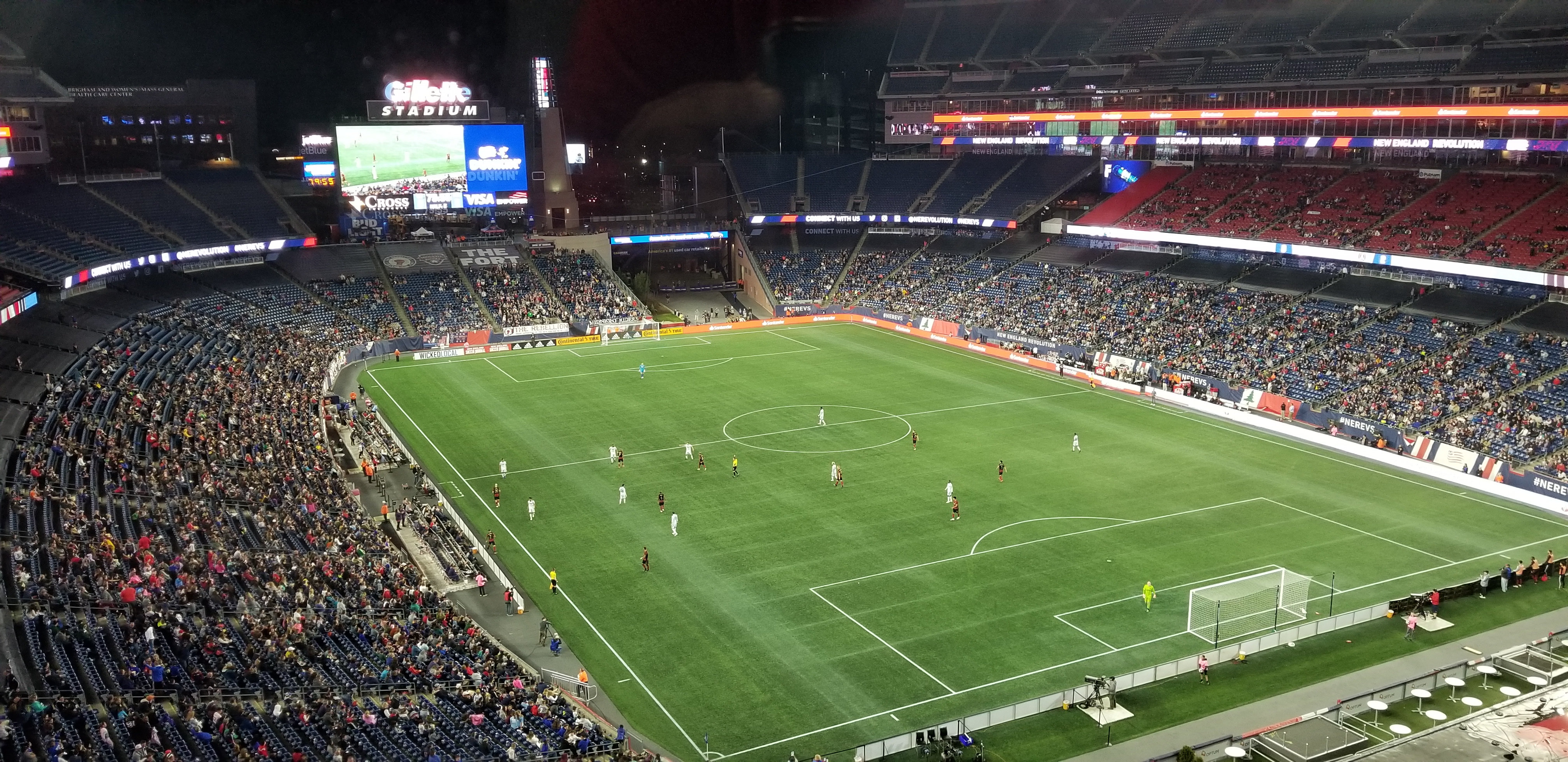 New England Revolution Fall To Atlanta United FC 2-0 In Another Embarrassing Home Loss As Team Is Shutout In 3 Of First 4 Home Games
On Saturday night in their 4th home-game of the season the New England Revolution lost 2-0 to Atlanta United FC.
With the loss, the Revolution fall to fairly shocking numbers:
1-5-1 on the season
1-3-0 in their first four matches at home
12th in Eastern Conference
"I think it started from the opening whistle, we were not good enough." said midfielder Scott Caldwell. 
New England in the first 30 minutes were thrown onto their heels with the absences of Michael Mancienne (Red Card Suspension, Antonio Delamea (Injury), and Edgar Castillo (Injury) on their back line being evident. 
"It is really difficult for any team around the globe to deal with the amount of injuries and the suspension that we have across the backline." said Head Coach Brad Friedel after the match. 
Revolution Lacking "Killer Instinct" Becoming A Trend
New England has had a clear issue in scoring goals and that problem doesn't seem to be going away. Brad Friedel's club has been shut out in three of their four home games and on-top of that have only mustered 5 goals in 7 games. 
For anyone reading at home that is a .71 goals per game average, and the reason for that is as plain as day. 
Against Atlanta the Revolution couldn't get a shot on goal until Tajon Buchanan recorded one in the 77th minute. That shot by Buchanan was the first time all-season that a Revolution forward has put a shot on goal. 
"On the ball we were too sloppy, not creative enough." said Caldwell. 
Overall against the reigning MLS Champions the Revolution were outshot 19-to-7 despite having maintained a 53.3% possession and only played 22% of the match in their own third. 
"Yeah it is up to us as a staff, to try and instill as much confidence in the players to score in front of the goal." Said Brad Friedel on the lack of shots on target."We will continue to try and do that, it is definitely not for a lack of effort. We need a couple of breaks absolutely. But we are creating enough chances to score. We are getting enough positions to score goals. But we do need to be a bit more ruthless."
Up Next For The Revolution Is Two More Home Matches In A Row
The locker room in New England isn't ready to throw anyone under the bus for the team's "frustrating" start to the season. 
"We are all going to be pissed after a game like tonight" said Caldwell."We feel like we are a better team than what we showed on the field, we are frustrated with that. But we are all in this together, we believe in each other." 
The Revolution have a critical two games coming up at home with the Red Bulls coming in next Saturday and then Montreal coming in for a rare Wednesday night match ahead of a 3-game road trip. 
Revolution Positive Takeaways: Firmino Gets Match-day Roster Spot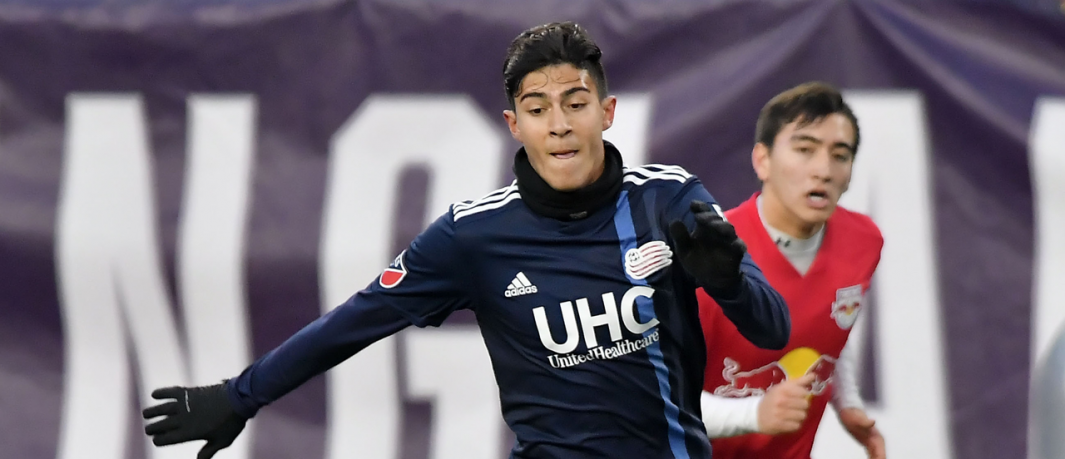 Three Revolution Positive Takeaways From Loss To Atlanta: Firmino Gets Match-day Roster Spot
A lot of the coverage and talk around the New England Revolution 2-0 loss to Atlanta United FC will be negative. 
And it should be. 
But here are some of the positives you can take away from the match:
Defender Andrew Farrell made his 200th overall MLS appearance. 193 Regular Season appearances, and 7 appearances in the playoffs. 
Cody Cropper recorded 5 saves against Atlanta, tying his career high which came back in 2017 on three separate occasions. Cropper has started the last three matches for the Revs and is averaging 1.25 goals against.
Revolution Academy product Nicolas Firmino made his first appearance on the 18. Firmino who is the youngest player on the Revs first team did not see action however. With the Michael Mancienne suspension, Edgar Castillo and Antonio Delamea injuries, Firmino got some match day prep experience. 
It is important when seeing all the negative to also look for the positive. That might be a tough proposition for Revolution fans who continue to see ugly performances on their home field. 
But with all the final third touches the Revolution have been able to create through 7 games at some point there has to be a breakthrough in finding the back of the net. 
When that is however, no-one knows. 
New England Revolution Offense Will Build Chemistry With Time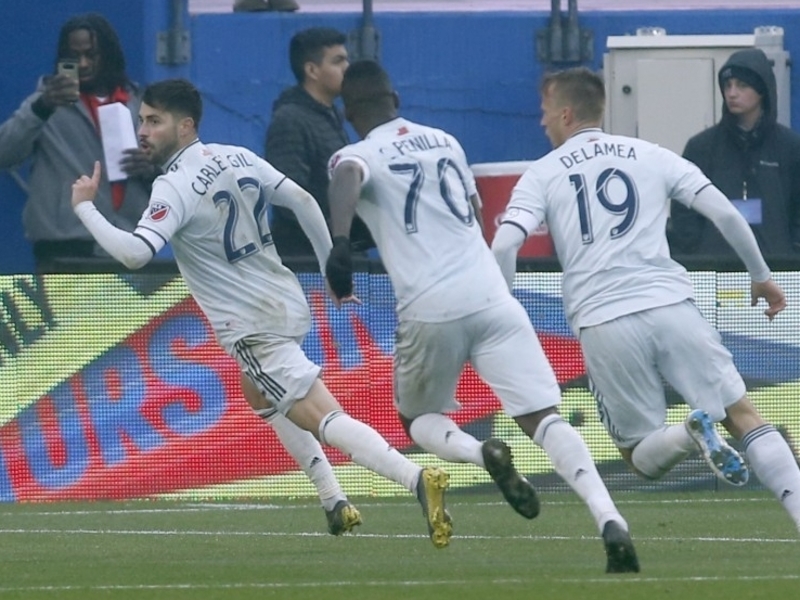 New England Revolution Offense Will Build Chemistry With Carles Gil In Due Time
The New England Revolution offense has lacked the finishing touch through 6 matches this season.
New England has played a large percentage of their matches in the final third and despite that fact have only 4 points on the season. So while many fans might ask, what gives?
A lot of the struggles can be pointed towards a real lack of chemistry within the offensive unit. Chemistry comes with time and with time comes familiarity with each other. With so much movement in the starting XI week-to-week and having a player like Juan Fernando Caicedo sidelined up until very recently the fact that the offense isn't firing on all cylinders yet isn't shocking.
"It's really important that everyone starts playing a lot of minutes together. Not just Juan Fernando Caicedo, but also the more that Teal and Juan play with Carles and Scotty , and Wil Zahibo's got a goal in him, Luis Caicedo has a goal in him, Penilla, Diego . We do have a lot of players who can score goals, we just have to have that one game where everything starts clicking and then have confidence from there." said Brad Friedel before Tuesday's training session.
One of the center points of the Revs defense has been Carles Gil. Gil has quickly integrated himself into the New England offense and is essentially their point guard.
Gil has the ability to quickly move the ball forward with an impressive first touch. As the Revs continue to play with Gil they will learn to be where he needs them to be and in turn give a smoother flow and an increased potential to finish off attacks.
"I just have to read off him. He's such a talented player. If he wants to get the ball deep, then I'll move into the attack. If he wants to join the attack, then I'll give coverage on both sides of the ball. We just have to play off each other. He's done great for us and we have to continue to keep getting better as a team." said Scott Caldwell.
The Revolution who have scored just 5 goals in their first 6 games will have a chance to continue to build chemistry amongst themselves against Atlanta United FC this Saturday at home.
Revolution Confident That They Can Replace Suspended Mancienne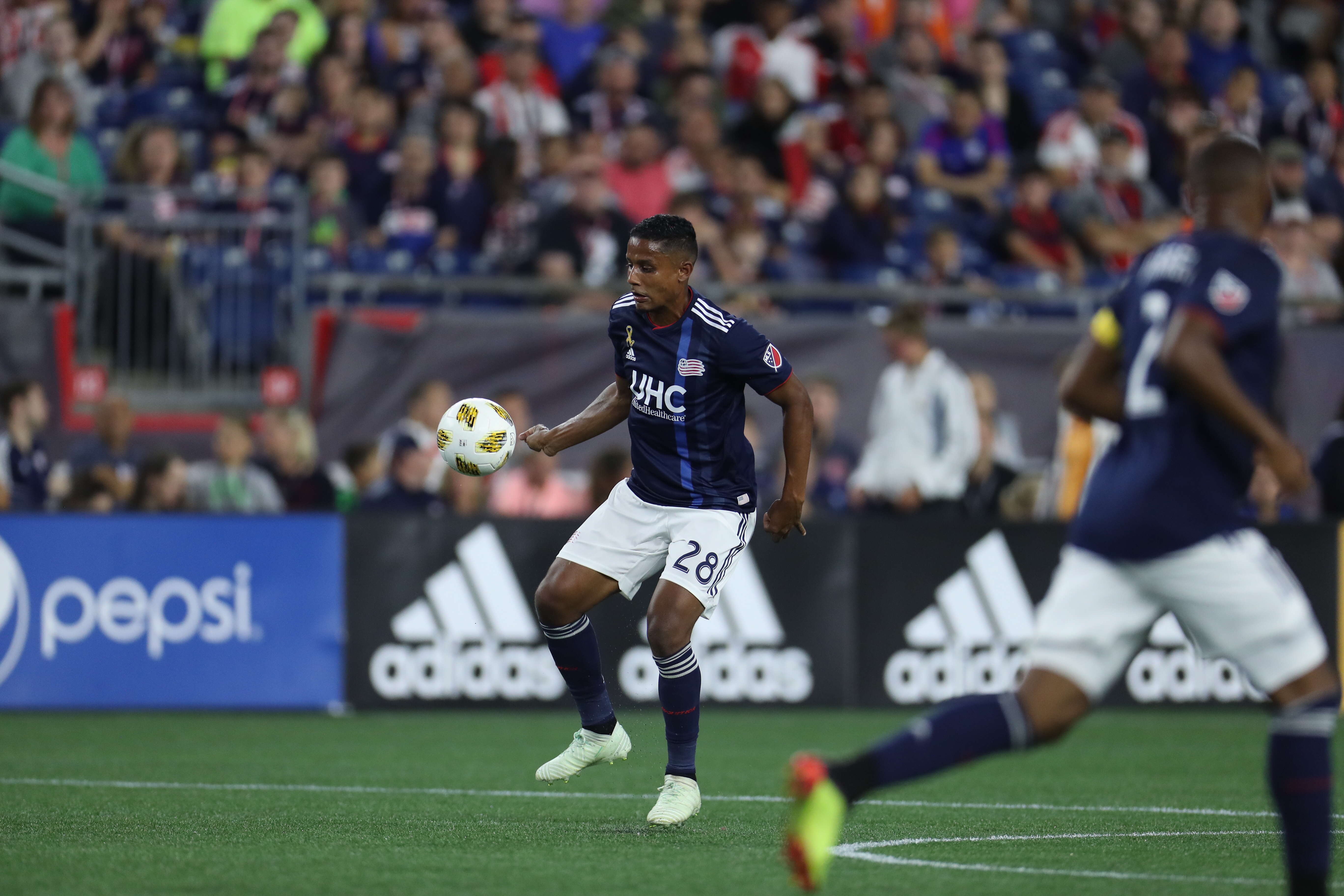 New England Revolution Confident That They Can Replace Suspended Captain Michael Mancienne
This past Saturday against Columbus, Revolution Captain Michael Mancienne picked up a red card after being handed two yellow's. 
The former premier league star and the highest paid Revolution defender has been on of the constants in the Revolution Starting XI only missing one game, the first one of the year, due to an injury suffered in warm-ups. 
"I just think communication's going to have to be important, like it is every game. The last few weeks, that's been very, very good. Even with Michael out, I know whoever steps in there will do a great job." said Scott Caldwell. 
New England does have a few injuries on their backline with Antonio Delamea and Edgar Castillo both battered. That being said, Head Coach Brad Friedel believes his team can "cope" with whatever is thrown their way. 
Friedel's sentiments were echoed throughout his club with defender Jalil Anibaba saying: "I think it's hard work throughout training, hard work throughout preseason that we fall back on. There are a lot of things that we do off the field that pulls us together, as well. Just being around each other every day, in and out of the locker room, helps a lot with these types of transitions. It's our job to make them seamless and it's everybody's job to be ready and step on the field and push the momentum of the team forward."
The Mancienneless New England Revolution will take on Atlanta United FC this Saturday at 7:30 pm at home.