Patriots Talk: Patriots Beating Buffalo 24-12, Still Have Issues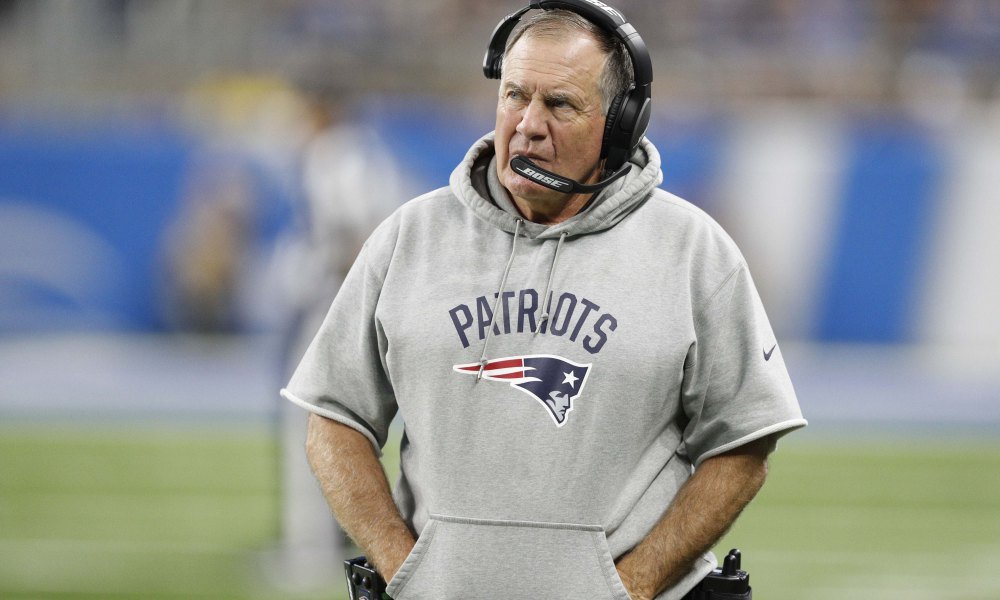 Solid Win, Still Have Worries
Over the last two weeks, #Jets rookie Sam Darnold has a 92.1 overall grade from @PFF to lead all QBs. However, the numbers suggest that Darnold's production largely comes on throws to his first read. Broke it down for this weeks #Patriots gameplan. https://t.co/SHnHNFAVTL pic.twitter.com/cMgK8JpVWN

— Evan Lazar (@ezlazar) December 28, 2018
The Patriots pulled off their win on Sunday, but now they need to a strong finish to close out their 2018 season. Beating the Buffalo Bills, is always intense. The team had multiple turnovers in this game but it was the run game that ultimately helped with this win. The duo of Sony Michel and James White have worked wonders this season to make up for the lack of a passing game. But additionally, CB Stephon Gilmore, was worth every penny. He has been a pure shutdown corner this year.  Including undrafted free agent, J.C. Jackson, the two have become a good duo in the secondary.
Despite being a difficult game, the Pats pulled through. This was mainly the incompetence of the Bills offense not clicking due to lacking a true #1 WR and RB LeSean McCoy working through injuries this season. With the victory , comes with some other good news. The Philadelphia Eagles beating the Houston Texans last week, 32-30 was massive in giving the Patriots the no.2 seed. And a victory against the New York Jets this Sunday would guarantee a first round bye in the playoffs.
Brady Isn't Playing Well…Yet
Question: Is there a QB stat that means the most to you?

Tom Brady: "I'm not a big stat guy. I'm into wins." pic.twitter.com/eOhqqME8Gj

— Mike Reiss (@MikeReiss) December 28, 2018
Many have stated this is 'a down year for the Patriots.' They won their 10th AFC EAST title. "Brady is on the decline!" Brady's stats say otherwise: 65.4 completion percentage, 4,105 passing yards with 25 touchdowns to 11 interceptions with a 95.4 passer rating. You want to know whose state line is almost identical to Brady's? Mitchell Trubisky, Deshaun Watson, Jared Goff all are within the ballpark of where Brady's stats are. It's not as though Brady is on the Peyton Manning decline. It's that he is bailing on plays to avoid hits which are what is the main outlier this year.
Brady has taken serious hits and bounced back from them no problem. He has played through multiple injuries in previous years. Reportedly, he is working through a potential torn MCL this season. Which if anything, further proves his willingness to close out the season. It's not like it's hard to see that Brady is playing bad. It's just hard when your WR core just lost your #1 WR in Josh Gordon, then having your core reduced to Julian Edelman who has not played well this season alongside an shell of Rob Gronkowski.
But let's be real: Brady didn't play well this past Sunday. In fact, he didn't play any better than Josh Allen did. Having only 1 TD to 2 INTs for just around 126 yards passing. That is not only bad, it's awful. If the defense didn't have the team off sides, it would been worse.
Patriots Need to Seal The Deal
Patriots top playoff scenarios:

No. 1 seed: Beat NYJ at home + Chiefs loss to OAK at home + Chargers loss to DEN on road.

No. 2 seed, Part I: Beat NYJ at home

No. 2 seed, Part II: Ravens loss to CLE at home + Texans loss to JAX at home + Titans loss to IND at home.

— Mike Reiss (@MikeReiss) December 24, 2018
The Patriots have posted above 12+ wins since 2009 every season and have never played in the wildcard for the past decade. They have always had a bye in the playoffs and trying to see this team play on the road is…terrifying. The team needs to have a bye to get themselves sorted and ready. The best case scenario is if Kansas City gets bounced out of the first round in the divisional and hope that it's the Colts or Titans your will be playing. The Baltimore Ravens based on matchups, would beat this team badly alongside the Los Angeles Chargers.
It will be tough to hope on luck, but the Patriots this season will need all of it to have any chance to win. Brady and Belichick know all to well that the window is coming close now. The Jacksonville Jaguars didn't take long to fall off and the Patriots likely don't want to experience that scenario just yet. The Patriots will enter Week 17 as favorites against the New York Jets at Gillette Stadium at 1:00 PM EST to close out their 2018 regular season.
Patriots Talk: They Aren't Losing, They Are Beating Themselves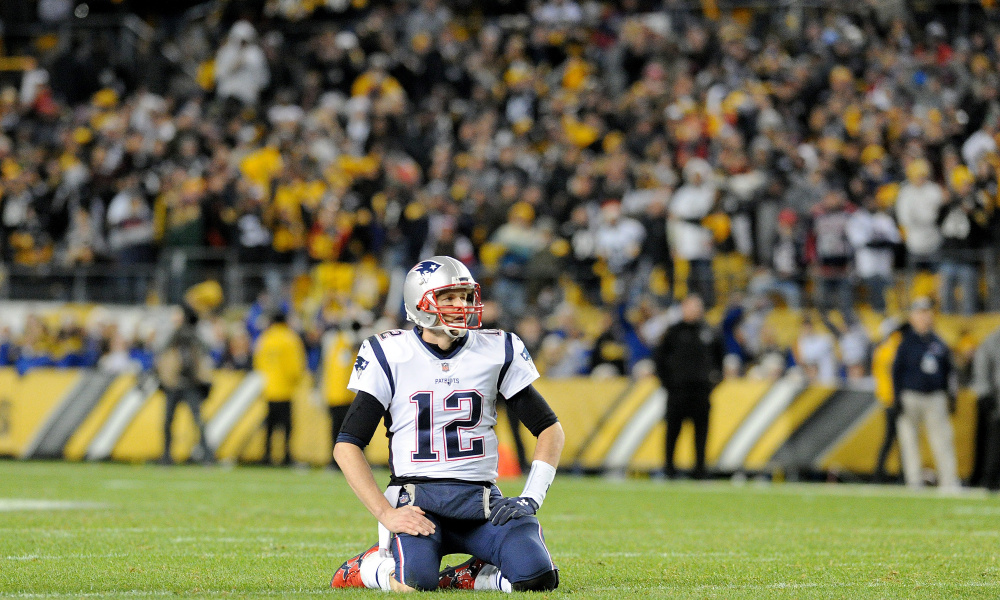 Patriots are Making 'Un-Patriot' Like Mistakes
Here's Bill Belichick's full quote on Tom Brady not checking down to James White on the final drive. As strong a defense of Brady we've heard from Belichick in quite some time. pic.twitter.com/BZK6myvPVR

— Zack Cox (@ZackCoxNESN) December 18, 2018
So it has been a rough couple of weeks for Patriots fans everywhere. The team seems to be coming up short in key match-ups, media pundits everywhere are pretty much riding the 'Pats dynasty is over!' train and it seems like nobody has a clue what is going on. Understand this, the Patriots are still projected to be favorites at home against the Buffalo Bills and New York Jets (who both are already eliminated from playoff contention and will be fighting for a higher spot in the 2019 draft).
However, the team has had a lot of issues this season which is not unusual. The Patriots have always been a team that has relied on it's coaching staff to further the talent of their roster. It's mainly because the Patriots have never picked within the top 10 of the NFL draft for the last 18 years now since Bill Belichick became the Head Coach. (Last pick in the top 10 was DE Richard Seymour in the 2001 draft)
This also in some ways, means that Belichick needs to take responsibility for each of their five brutal losses this year. Not just with key situations like with Rob Gronkowski being put at safety in the final seconds of the game that resulted in a loss at Miami. But also, with how games have played out where he was straight up out coached by others like Mike Vrabel, Mike Tomlin and Matt Patricia.
Is Belichick being Figured Out?
Everyone teaches you something. You listen to everyone, and bit by bit, you figure things out. – Bill Belichick

— Coach Quotes (@CoachMotto) December 15, 2018
Let's not get it twisted: Belichick is the best in the NFL, and it ain't close. But he has been out done by several coaches this year. All five losses have been horrible. The Jacksonville game was a complete beat down from Blake Bortles at QB. They were without RB Leonard Fornette as well. Since Week 2, Blake Bortles became so bad, he was benched for backup Cody Kessler. Doug Marrone has been on the hot seat as the Jaguars have gone from being Super Bowl contenders to bottom of the AFC South.
The next loss was against Matt Patricia, former defensive coordinator under Belchick. The game was at Ford Field and it was a total shutdown as the Lions won 26-10. Not only was Brady playing bad but the defense got heavily exposed as well. Since the, the Lions only won 4 games and are at the bottom of the NFC North.
The next key loss was against the Tennessee Titans, who are now coached by former Patriot, Mike Vrabel. His win against the team was arguably the most brutal. He had former Patriots, Dion Lewis and Malcolm Butler join the team during the 2018 off-season. They had the personnel and experience within the Patriots system to game plan around them. But what was most shocking of all, was it was possibly one of the best performances by QB Marcus Mariota this season. As of Week 15, they are 8-6 but are 3rd in the AFC South.
Not So Good December
Great nugget from Bill Cowher on the CBS pregame show: Patriots haven't lost back to back December games since 2002

— Ben Volin (@BenVolin) December 16, 2018
The Miracle in Miami…yes the less said, the better. This was a game that was very close but the ending was nothing short of incredible. It's up there as one of the biggest upsets of the Belichick era. The team traditionally has never done well in Miami (they lost last year against Jay Cutler at QB!) Miami currently sitting at 7-7 and are still in the playoff hunt.
And finally the Pittsburgh Steelers. Mike Tomlin has been well-known to be an emotionally charged head coach. He is incredible at talent evaluation and can bring out the best in his players. However, he along with his defensive coordinator, Keith Butler, did as good a job as you can imagine. This was the first win they have had against the Patriots since 2011.
For seven years the Patriots seemed to have their number till this past week. Right now, the Steelers seem to be in control of their own destiny with AFC North. In addition, not having RBs Le'Veon Bell (who has held out all year) and James Conner doesn't matter. Their offensive line is capable of making any half back look good, so expect to see them again come playoff time with an even better roster.
Patriots Talk: Tom Brady Told Officials Were Calling Holds "Tighter"
Patriots Talk: Tom Brady Told Officials Were Calling Holds "Tighter" As New England Loses  Back-to-Back Games In The Month Of December
On Sunday the New England Patriots fell to the Pittsburgh Steelers on an afternoon that saw the New England offense get tagged for 13 penalty calls by the officiating crew.
As for why that number was so high it appears the officiating crew came into the game with the goal of calling a "tighter" game and that was confirmed in QB Tom Brady's postgame press conference.
According to Brady he was told by a referee who "said they are trying to call those tighter". But ultimately for the most part offensive holding is almost a judgement call by the referee unless they see something blatant and as Brady puts it, "there is holding on every play in the NFL. That's what we do, we hold, it's just whether you get called or not. If they are calling it, then you just have to do a little bit less of it. That's how you block, you hold. If they are holding, we are holding. Sometimes they call them, sometimes they don't. If they are calling them tight, then they're calling them tight. I haven't seen them. What do you guys think? Hard to tell? That's how I felt.".
Clearly something that affected the outcome of the game but that being said the Patriots had a chance to tie the game at the very end and the offense let the defense down. But it appears that this New England Patriots team really isn't that good.
Right now the Patriots have lost back-to-back games in the month of December, something that is a relative unknown in the Bill Belichick era.
"You know, we are in a tough spot obviously. We put ourselves in a tough spot, but at the same time, we haven't lost our belief in each other and we still have a lot to play for. There's really no time for us to feel sorry for ourselves. We need to figure it out and keep competing and keep trying to improve." Said Tight End Rob Gronkowski.
New England has 5 losses for the first time since the 2009 Matt Cassel led Patriots team that went 11-5. As for what is next for New England, well they are "Getting ready for Buffalo this week" said Head Coach Bill Belichick.
New England Patriots Playing A Must Win Game Against Steelers
New England Patriots Playing A Must Win Game Against The Pittsburgh Steelers On Sunday
On Sunday the New England Patriots look to get things back on track after a disappointing loss last week in Miami. But for the Patriots getting back on track won't be that easy, the team is set to take on a Pittsburg Steelers team that despite being rather lackluster, still has Ben Roethlisberger and a solid supporting cast backing him up.
The coaching staff in New England is fully aware of what the Steelers offense is capable of.
"Yeah, it's very, very dangerous. Yeah, they do a great job. They do a great job of passing the ball, protecting the quarterback and getting the ball to all of their multiple receivers with, I would say, very good variety of schemes. They get it to them different ways, so not only do they get everybody the ball, but they make you cover them vertically on catch-and-run plays, tear screens and things like that. They just do a good job. They're very well-coached. They've got a great guy pulling the trigger and they have great players. They're extremely talented and they're a very explosive offense team as we know by the amount of production that they have." Said Bill Belichick on Tuesday. 
But Pittsburgh is a well rounded team though and has been for a long time. Their defense is almost as good as their offense with players like T.J. Watt rushing the passer with Belichick calling their defense  a "disruptive team" and went on to say." They have a real good scheme, a lot of pressures so a lot of fumbles and strip sacks. They pursue very well so they get plays from behind where they knock the ball out and they've used multiple coverages so man, zone, blitz zone, some blitz man, different combinations of split and post-safety coverages. It's easy for the offense to make a mistake and stop when they should keep going, go when they should throttle down, convert when they shouldn't convert, not convert when they should convert based on the rotation or the corner and safety alignments. If you make a mistake then you just throw it right to them. They're very multiple on defense and probably one of the most multiple teams we've seen all year. It's going to, again, take good team execution offensively up front from our skill players and just everybody working together to do a good job in all of those areas."
New England takes on Pittsburgh on Sunday at 4:25 pm with the Patriots heading into the game at a 9-4 record and the Steelers holding a 7-5-1. Pittsburgh has had a rough go of things in 2018 much like the Patriots with their main issue being the inconsistency in play from Roethlisberger who has seemingly turned the ball over at the worst times for the Steelers.
In addition Mike Tomlin's team has seen multiple tight losses and a tie against the Cleveland Browns so it is safe to say despite their record the Steelers are still a very good football team presenting a very difficult matchup for a New England team coming on the heels of losing to Miami.
Certainly going to be a tough week considering it is on the road, a loss here could really put the Patriots in a tough spot that may be insurmountable heading into the final weeks of the NFL season.