Boston Red Sox Recall Josh Smith From AAA Pawtucket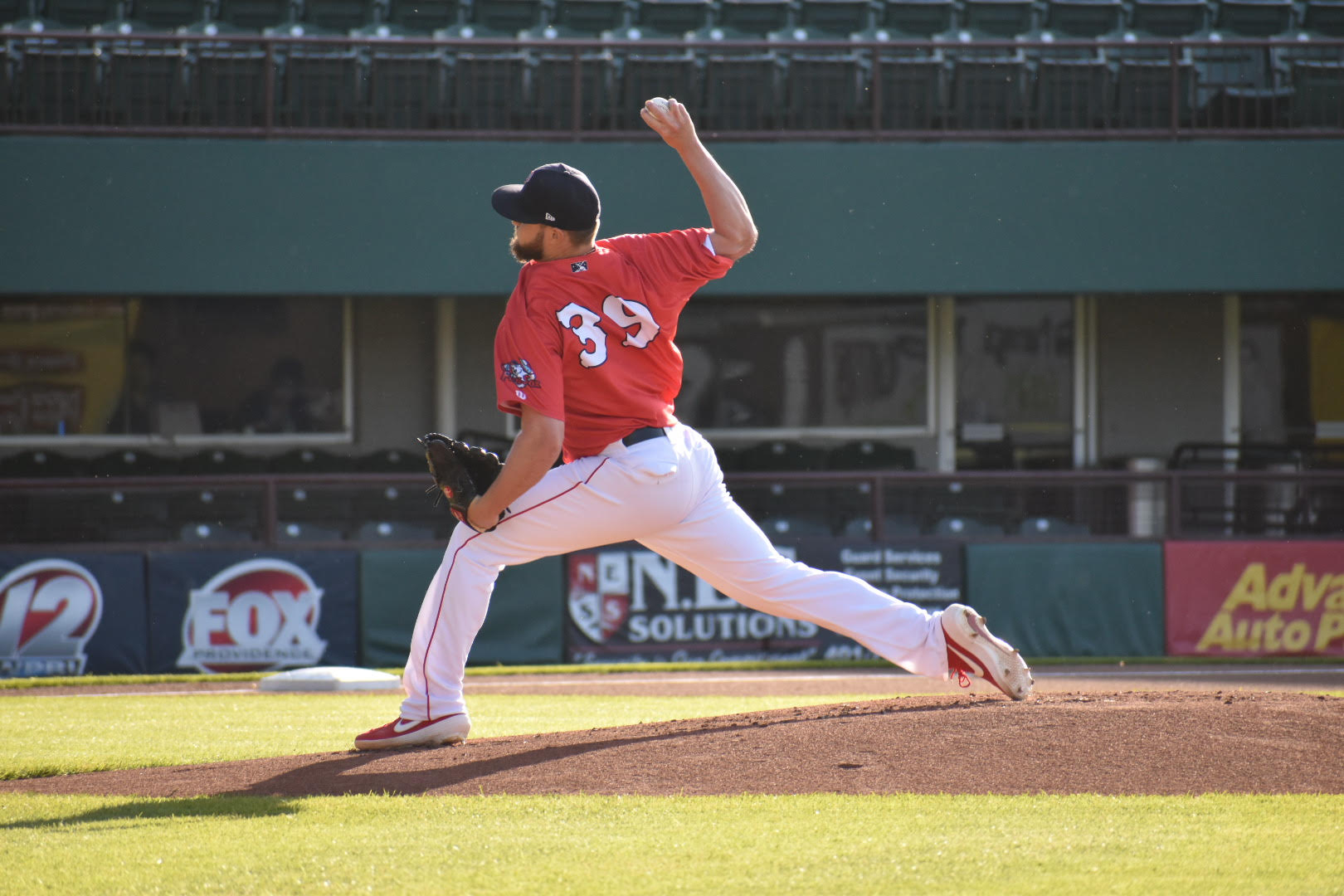 The Boston Red Sox Recall RHP Josh Smith From AAA Pawtucket, Place RHP Hector Velazquez On The Injured List With A Lower Back Strain 
The Boston Red Sox announced today that they have recalled RHP Josh Smith from AAA Pawtucket. In turn, they have placed RHP Hector Velazquez on the injured list with a lower back strain. This is the same injury that Velazquez had when he was placed on the injured list back on May 30th. 
Josh Smith was originally optioned down to AAA Pawtucket after Sunday afternoons Red Sox game and was added to the Paw Sox roster on Tuesday. He did not play in a game for the Paw Sox as the only one he could have appeared in was rained out on Tuesday night. 
Josh Smith is active for the Boston Red Sox tonight in Minnesota as they take on the Twins at Target Field. 
PawSox Lifted To Victory By Bryce Brentz 3-Run Shot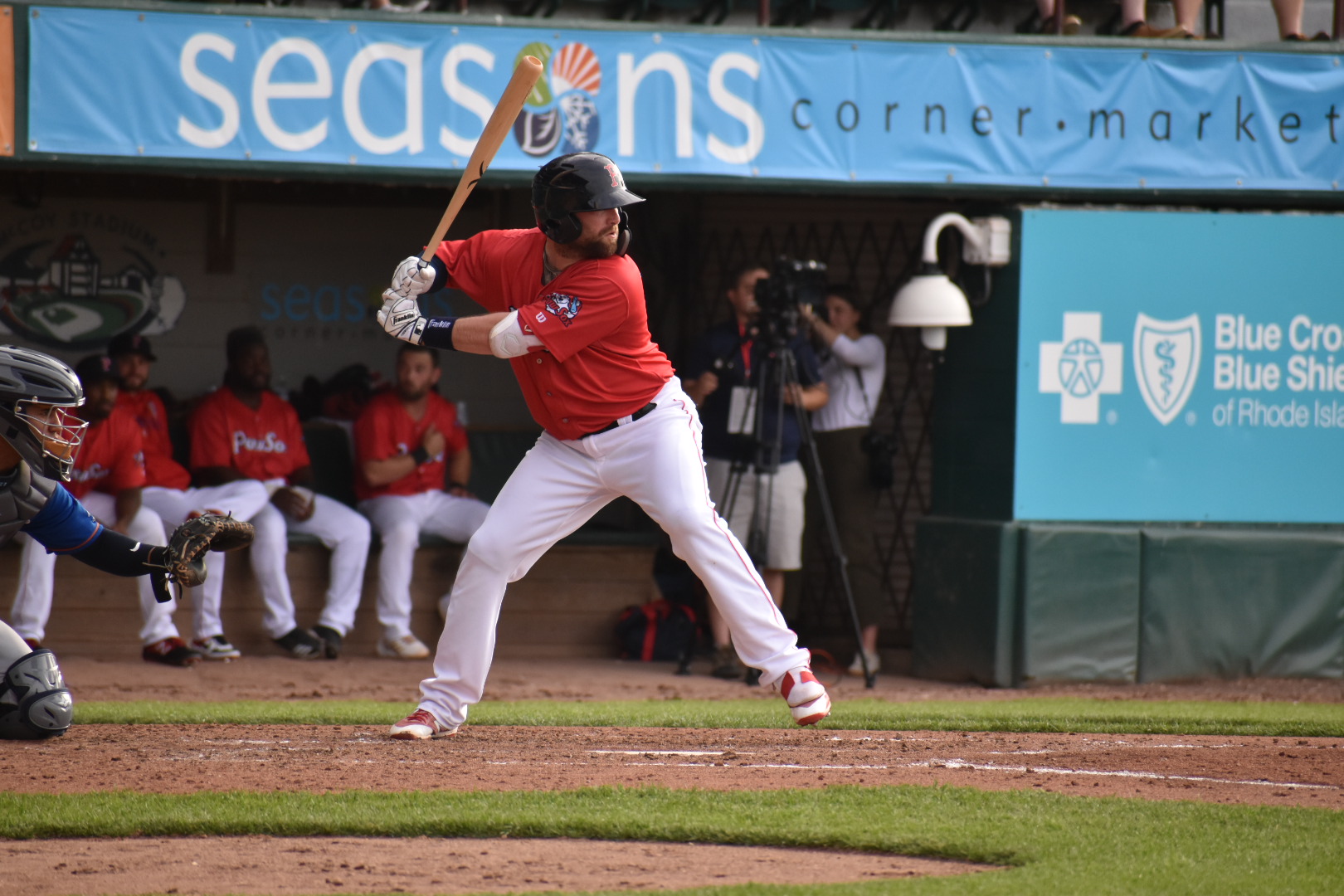 PawSox Lifted To Victory By Brentz 3-Run Shot, Solid Performance By Pitching Staff Who Held Indianapolis Scoreless
On Saturday the Pawtucket Red Sox played the Indianapolis Indians at McCoy Stadium in Pawtucket, Rhode Island. 
Triple-A Pawtucket defeated the Indians 3-0 to move to 31-42 on the season. 
The starter for the PawSox, Teddy Stankiewicz, wasn't very efficient despite allowing zero runs on the night. Stankiewicz lasted 4.2 innings allowing 4 base hits while walking 3 and striking out 4 batters. Control was a problem for Stankiewicz who through 89 pitches, 58 for strikes. 
"Stanky wasn't sharp," said McMillon. "But he got out of some jams and didn't allow any runs." 
Both teams were kept in check up until slugger Bryce Brentz got ahold of one in the bottom of the 7th with a  stadium clearing 3-run shot to make it 3-0. This was Brentz's 12th home run of the season. 
"Bryce came up with the big hit there,"said PawSox manager Billy McMillon. "The offense that we needed." 
Pawtucket's bullpen did it's job combining with Stankiewicz to pitch a shutout. 
"Bullpen was lights out," said McMillon.
Boston Red Sox infielder Steve Pearce played first base and hit third in the PawSox lineup. 
Pearce is rehabbing from a low back strain and Saturday's game was his 6th rehab game, 4th with Triple-A Pawtucket. 
Pearce went 0-4 striking out twice on Saturday night following up a game on Friday where he was also held hitless. He did however make a "big play" in the field grabbing a ground ball at first, running across the diamond to get the runner caught between 3rd and home with no-outs. 
"Big play, 1st and 3rd, getting the lead runner," said McMillon. "I can't see what his injury was, it seems the thing right now is getting his timing at the plate." 
Overall the 2018 World Series MVP is 3-21 on his rehab stint with an RBI and striking out 10 times.
Steven Wright, a knuckleballer, was suspended by MLB for 80-games back in March for violating the leagues performance enhancing drug policy. 
Wright who pitched in his 5th appearance with Pawtucket went 2 innings allowing 1 base hit on an efficient 21 pitches, 13 for strikes. 
"I think this is the best we have seen his knuckleball," said McMillon. "Probably will be in Boston in a couple of days" 
The knuckleballer was groundout heavy in this one with four groundouts recorded, and then two fly outs. He has now thrown 9.2 innings this rehab stint with Pawtucket allowing 2 earned runs on 6 base hits with a 1.86 ERA. 
Wright is eligible to rejoin Boston on Tuesday. 
Next Up, Ryan Weber In The Series Finale
On Sunday the three-game weekend set with the Indians will wrap up with Ryan Weber on the bump for Pawtucket. 
Before hitting the road the PawSox will host the Buffalo Bisons for a two-game set on Monday and Tuesday.
Darwinzon Hernandez and Erasmo Ramirez are listed as the probable starters for that series. 
PawSox Manager Billy McMillon Inducted Into IL Hall of Fame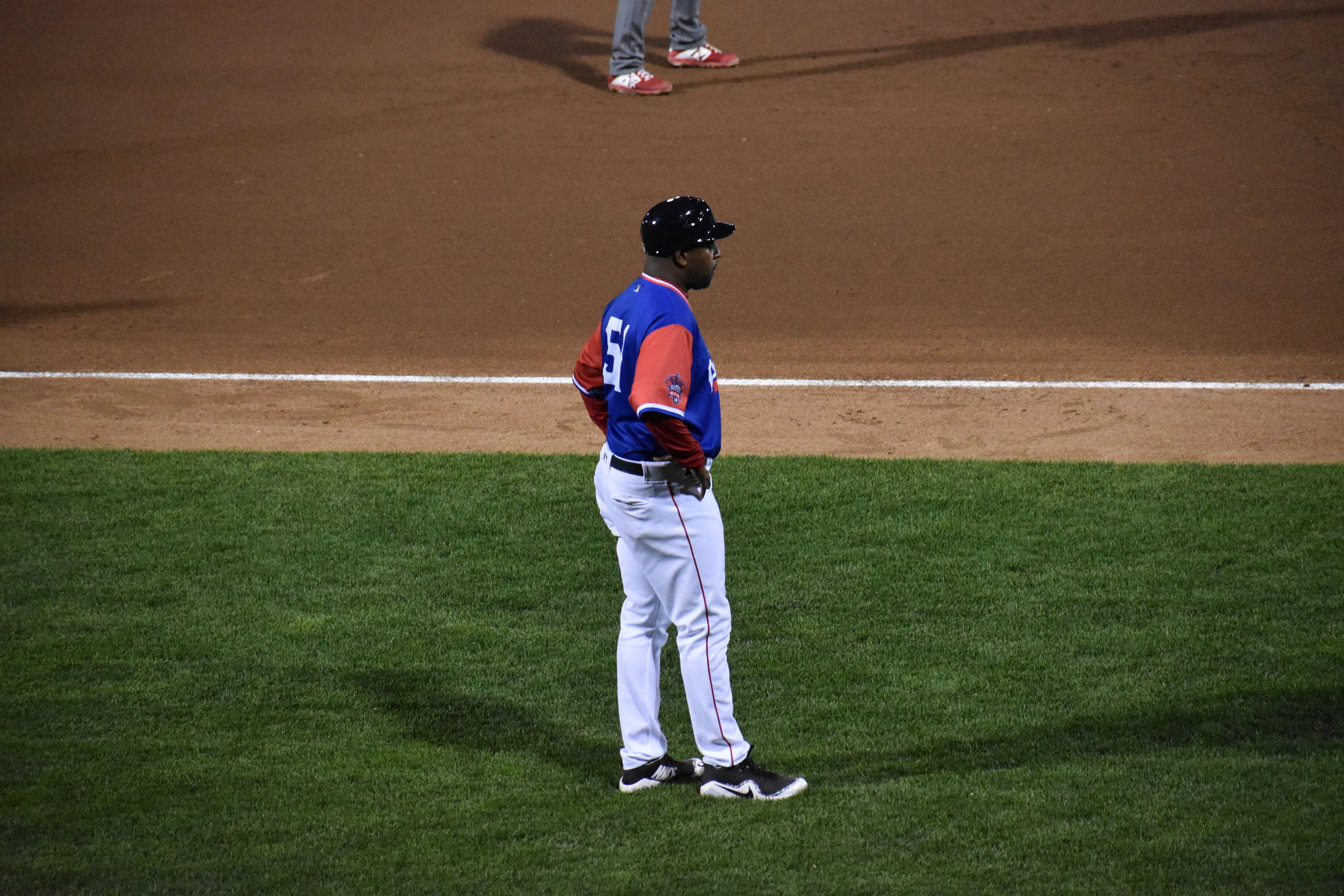 PawSox Manager Billy McMillon Inducted Into IL Hall of Fame For Impressive Playing Career
Pawtucket Red Sox Manager Billy McMillon had a 12-year playing career before entering the coaching realm of baseball. 
McMillon, now 46-years-old, spent parts of six seasons in the big leagues as an outfielder with the Florida Marlins, Philadelphia Phillies, Detroit Tigers, and the Oakland Athletics. 
On Saturday, June 22nd, the PawSox skipper was honored for his achievements at the minor league level with an induction into the International League Hall of Fame. 
"When Randy Mobley (IL President) called me, it was right after I knew I was going to be the Manager here. I thought he was going to tell me I had an old fine or something that I needed to settle up," said McMillon jokingly. 
"I was stunned, you play the game you want to do good on the field, represent your family and all that stuff. No one is really in it looking for these types of accolades. So the fact that some people remembered that I played a long time ago. That I did enough to be considered for this, true blessing, true honor."
In attendance was McMillon's family taking in the cool moment at McCoy. 
Alongside McMillon pre-game was a former PawSox General Manager Lou Schwchheimer also apart of the 2019 IL Hall of Fame Class. 
#PawSox manager Billy McMillon inducted into IL Hall of Fame pic.twitter.com/hI5UmwfUKA

— Tanner Rebelo (@TannerRebelo) June 22, 2019
McMillon Won Two Batting IL Batting Titles In His Playing Career 
McMillon played for four different teams in the International League from 1996-2002 and finished with an impressive .310 batting average with 79 home runs in 609 IL games. 
In 1996 when playing for Charlotte McMillon put together an impressive campaign. He hit .352 en route to wining the IL Rookie of the Year honors, the league's batting title, and was named an All-Star. 
After leaving the Marlins organization he played parts of three seasons with Scranton/Wilkes-Barre who at the time were affiliated with the Phillies organization. His third IL team, Toledo, is where McMillon once again took the IL by storm. 
He earned his second IL batting title in 2000 for the Tigers affiliate hitting .345 and earning his second IL all-star nod. Two years later he finished his IL career with Columbus, the Triple-A affiliate of the Indians and hit .301 getting named to his third IL All-Star team. 
Memorable Moments At The Big League Level Including A Grand Slam Off Roger Clemens
McMillon did breach the big leagues on a number of occasions and hit a respectable .248 in 269 games, 601 at-bats. In the show he belted 16 home runs and drove in 93 runs while stealing 4 bases. 
His favorite moment from his playing career? 
Hitting a grand slam off of PawSox Hall of Famer Roger Clemens. 
On September 24, 2000 when he was playing with the Detroit Tigers and Clemens was with the New York Yankees. McMillon belted a ball into the upper deck of the Old Yankee Stadium in front of 40,000 Yankee fans to take the lead. 
McMillon remembered the moment fondly and still has a copy of the video on his computer. 
His second favorite all-time moment? 
In the 2003 ALDS when he was with the Oakland Athletics he ran Pedro Martinez from the game with an RBI single to make it a 1-run game. 
"That's my second (favorite)," said McMillon when asked about the ALDS game. 
His team ended up losing the game on a Derek Lowe strikeout but "Individually, got a hit off a Hall of Famer," said McMillon. "Kept us in the game there, that was pretty cool." 
Working His Way Up The Red Sox Coaching Ladder 
The Columbia, South Carolina resident has been working in the Red Sox organization in some capacity since 2008 when he was brought on as the Greenville Drive's Hitting coach and has spent the last 11 years working his way up the organizations coaching ranks. 
In 2010 he made his managerial debut at the helm of the Drive. McMillon spent six years in some sort of managerial capacity in the system with stops in Salem and Portland before serving as the Minor League Outfield and Base-running Coordinator for the past three seasons. 
Back on December 7, 2018 the Pawtucket Red Sox and the Boston Red Sox announced that McMillon would be the new skipper of the McCoy Stadium based PawSox. 
Coming into the 2019 season McMillon owned a 440-400 (.524) record as a manager across 6 seasons. Thus far in 2019 his Triple-A Pawtucket ballclub currently owns a 30-42 record, 12 games below .500. 
Red Sox Prospect Jordan Weems Still Converting From A Catcher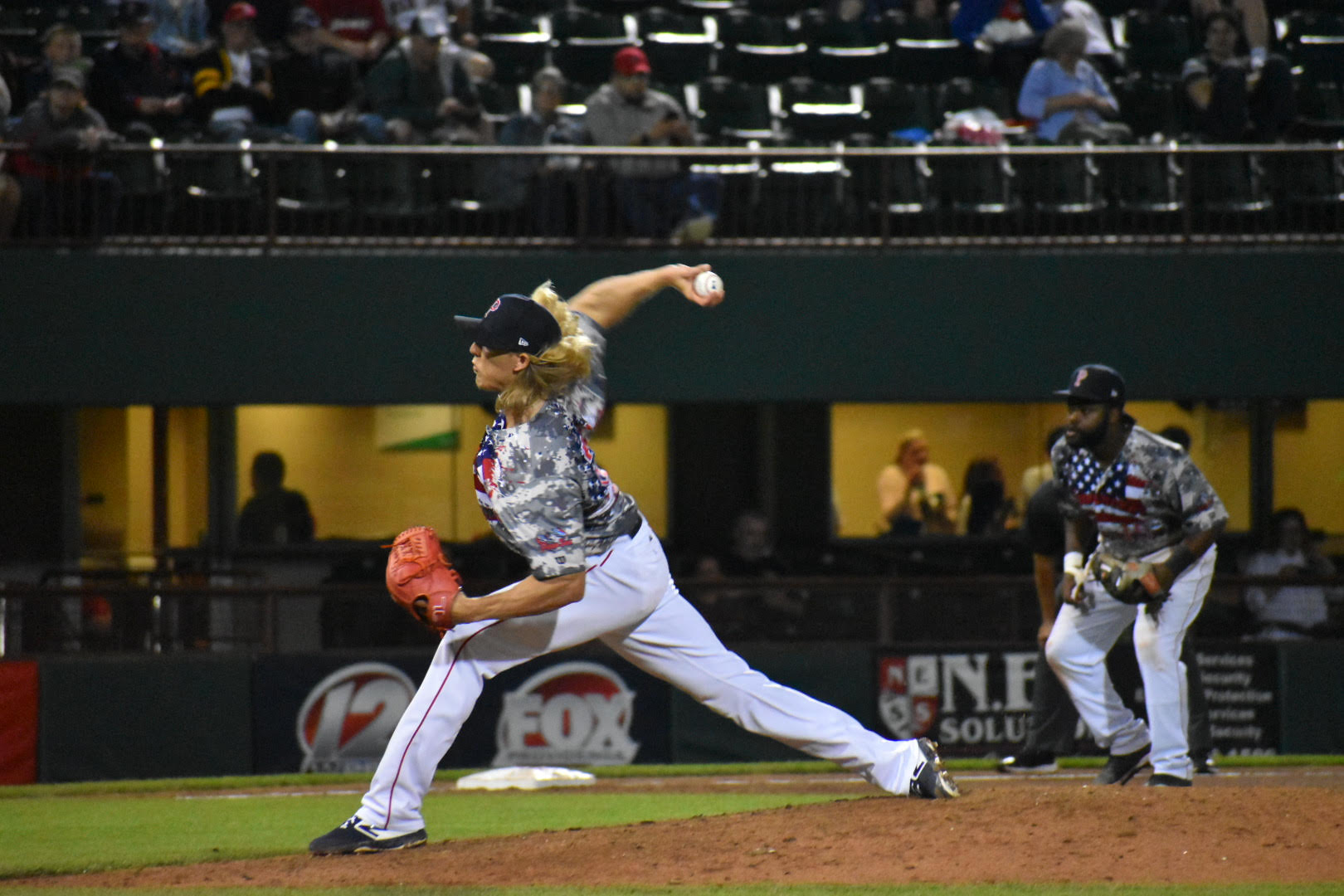 Boston Red Sox Prospect Jordan Weems Still Converting To Being A Pitcher Since He Was Originally Drafted As A Catcher In 2011
Boston Red Sox pitching prospect, Jordan Weems, was drafted in the third round of the 2011 MLB draft as a catcher. Going into the 2016 season, they decided to try him out at first base. While struggling over there, the Red Sox decided to try him out as a pitcher. 
While struggling at the plate as a catcher and a first basemen from 2011 until 2016, batting only .207 with 3 home runs and 81 RBI's, Weems has had some good success since as a reliever in the Red Sox organization. In 108 appearances, he has a respectable 3.77 ERA in 174 and 1/3 innings with 175 strike outs.  
On Friday night at McCoy Stadium, we saw Jordan Weems for the first time in the 2019 season. In 2 innings of work, he gave up 3 base hits and struck out 2 batters. He did allow one inherited runner to score which ultimately was the winning run in a 4 to 3 Paw Sox defeat to the Indianapolis Indians. 
Jordan Weems Is Still Learning How To Pitch
Being only his third season pitching in baseball, there is still a learning curve for the 6 foot, 3 inch hard throwing reliever.  Jordan Weems is a "converted catcher, so he's still kind of learning how to pitch" said Paw Sox manager Billy McMillon after the Paw Sox 4 to 3 loss on Saturday night. 
"[Weems] throws the ball really hard. 95-96 [MPH] tonight" said McMillon. Based on the tone from McMillon, you could tell that he was really impressed by the arm that Weems has. 
"First impressions, two scoreless, we'll take it" added McMillon. For Weems to come in as a reliever  and be able to have two scoreless innings in his first appearance, that is huge for the team. 
If Weems is able to continue to develop as a reliever, he has the chance to be a late inning guy in Boston. While recording more then 1 strikeout per inning, the hard throwing right handed pitcher could be a name we see in Boston to help the back end of the bullpen.