Revolution Players Fully Buying Into Brad Friedel's System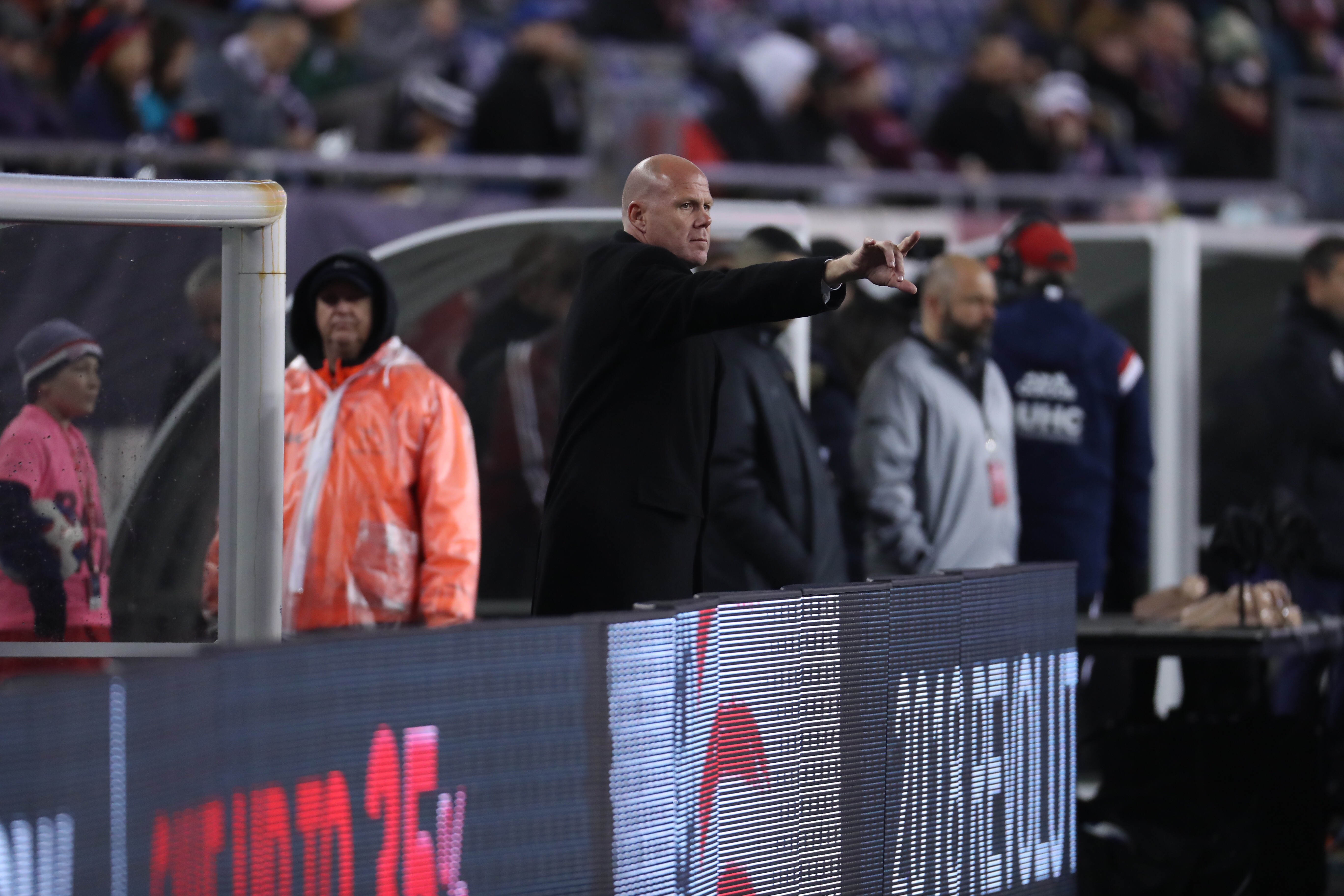 When Brad Friedel took the reigns this offseason as the Head Coach of the New England Revolution there was concern whether or not he could get the players to buy in. But any concern has been temporarily alleviated with the team making a rather strong start to their MLS season.
New England has opened their 2018 campaign with a 3-1-1 start with all the players seemingly buying into the system that Friedel has put in place.
Revs forward Diego Fagundez is under the impression that everyone has bought in so far "Yeah, I think everybody [is]. When they want us to pressure, we all pressure as a team, we're not doing it [individually]."
The notion of being one and having fun as a team has certainly been made clear with the idea of team unity and happiness being made clear so far." Of course, you notice when someone is scoring, we're all happy, we're all celebrating. That's what we want, we want our team to be together and bonding, and at the end of the day, this coaching staff definitely brought that to us." Fagundez said after Friday's win over Montreal.
One of the growing pains so far with Friedel's system is getting the teams overall fitness level to a point where it can operate the higher pressure system effectively. Every week it seems like the team is getting closer and closer to being ready and according to Fagundez the team is actually rather close and should be there in a few matches.
"I don't think we're far at all. We're almost there, maybe a couple more games. Everybody has
clicked already, but it's going to show how this team is doing when we're getting all these hard games
coming up and most important, when we go away and our team is doing well. These couple games
coming up [are] going to be huge. Especially at home, we need to win every game that we can, we need
to keep this vibe going." -Fagundez on how team is adapting to high-pressure.
Revolution Are Seemingly All In On Brad Friedel's System
Of course, having a solid start to the season and winning will win over Revs fans and players who might have been skeptics of Friedel and his system, but it does feel like we have a rather good fit in New England with Friedel.
"I think that it's just a philosophy with all the guys. We all are bought-in to the system. We're
working hard in training and there's a lot of competition that's bringing out the best in everybody. I'm just
trying to continue to stay motivated, play for the glory of god, and make the most of everything."- Said forward Teal Bunbury who has missed a step under Friedel.
Not every player is likely bought in at this point though with long-time Revolution midfielder Lee Nguyen requesting a trade this past offseason. A request which was not granted by Nguyen has yet to see any action this MLS season with the reason always being him not being physically ready yet for game action. But one can only wonder if there are a few players who aren't totally sold on Friedel.
It is, of course, important to note that we are only 5 games into the Brad Friedel era but if the current play and feeling is any indicator there is a real chance that the Revolution will return to being one of MLS's better teams and a team certainly worth watching in Boston.
Revolution Getting Delamea Back Into The Mix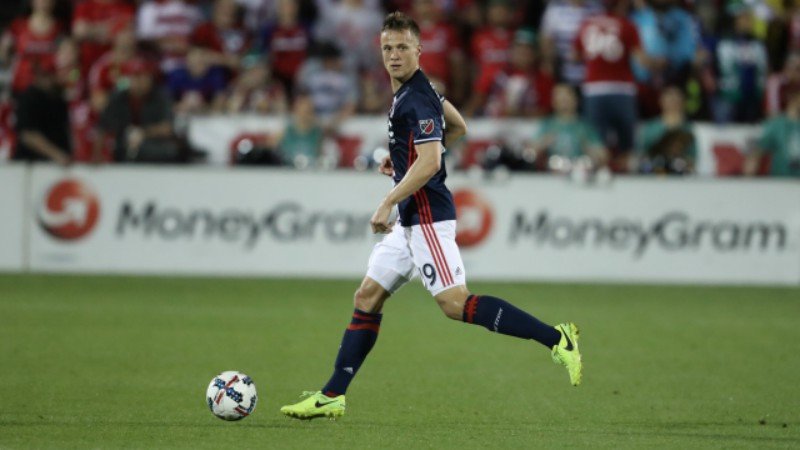 New England Revolution Getting Delamea Back Into The Mix, Teal Bunbury Moving Around A Bit, Castillo Out For Awhile
The New England Revolution are prepping for a tough opponent as Toronto comes into town for a critical MLS regular season showdown on Saturday night.
New England has been rather thin on the back line this season and on Saturday they will get a little bit of help with Antonio Delamea set to make his return to the pitch.
"Just another option," said Revolution Sporting Director and Head Coach Bruce Arena on getting Delamea back in the mix. "We've been a little thin for a while in our backline, so it's good to get another player back."
Delamea, 28-years-old, has missed the past three games with a hamstring injury he suffered against LAFC on August 3rd. With 7-matches to go in their MLS season every match, every point matters so the return or the potential of a return in Delamea could be rather critical.
He is in the midst of his third season with New England but this 2019 campaign has been a rather painful one for him. Delamea has appeared in 11 matches with 11 starts, has scored 2 goals and recorded an assist but has struggled to stay on the field with various injuries nagging him. But Delamea is looking to put all of that in the past and help the team reach the playoffs.
"I feel good. I think I should be available this week for selection, so I think it's important to be back for this last stretch, because we are really looking forward to making the playoffs. I'm just happy to be back and help the team," said Delamea.
On Tuesday the Revolution also updated the status of Edgar Castillo and Teal Bunbury.
Per Arena Bunbury is doing okay and was able to "move around a bit" on Tuesday while Castillo is dealing with a rib injury he suffered in the Red Bulls match that in Arena's words will keep the defender "out for a while".
New England Revolution On The Rise In Boston Sports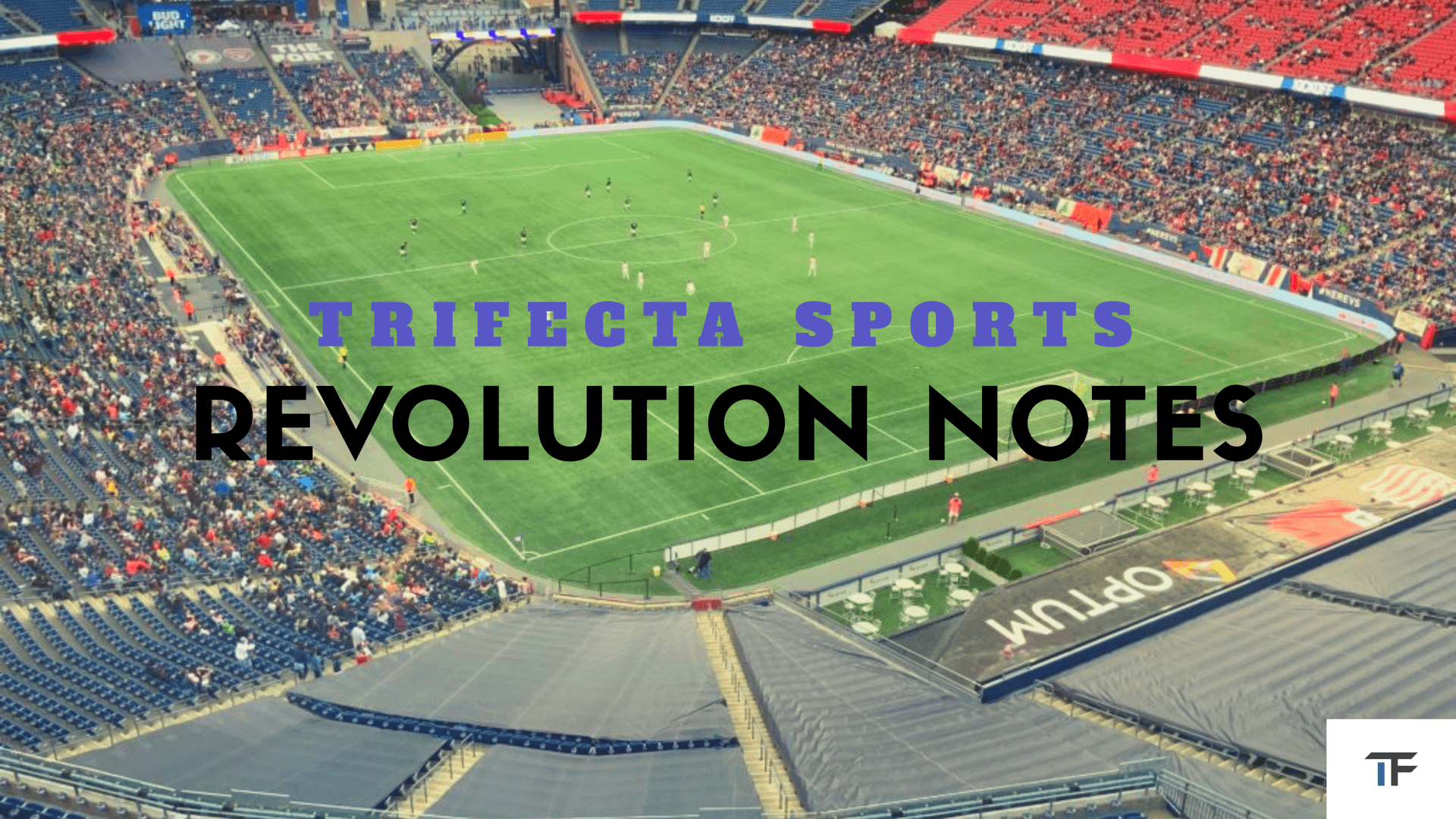 New England Revolution On The Rise In Boston Sports, Fans Respond Positively In Latest New England Sports Survey
The New England Revolution are a team on the rise and that was confirmed on Tuesday when he annual New England Sports Survey results were released.
Channel Media & Market Research, Inc. published their 2019 results in the New England Sports survey they have been running every year since 2012. This year the survey has 16,115 participants and was conducted between the dates of August 16, 2019 through August 25, 2019 from fans in one of the New England States and over the age of 18 years old.
The teams included in the report? The New England Patriots, Boston Red Sox, Boston Bruins, Boston Celtics, and the New England Revolution. Bruce Arena and the boys posted solid increases over previous years in this thorough report that compares the area teams.
Admittedly some of the answers to the questions smell a bit funky to me. Below I break it down question by question with the Revs ranking of the five major sports teams in Boston:
Which of the following is your favorite sports team?
Revolution ranked dead last here with 3% of the votes, but are up from 1% last year and their highest percentage since the surveys inaugural year in 2012.
On ownership performance:
Robert Kraft has two of the top 3 slots on this one, the Patriots pulled in 67% of the vote while the Revolution claimed the 3rd spot with 7% of the vote. The Revs were +2% from 2018 and their highest rating since they posted 8% in 2015, the last season they made the MLS playoffs.
On team leadership:
Brian Bilello and Arena come in 3rd here in a tie with the Celtics with 9% of the vote, highest Revs rating on record.
Coaches/Managers Most Liked:
Arena comes in last here at 3%, not a shock since he has only been on the job since mid-May.
If you could only follow 1 team:
Revolution rank dead last here but at 4% they are up from 1% last year.
Here is where the Revolution are clearly gaining momentum, when asked if the Revolution are changing for the better 46% of respondents said yes. That is the highest rating of any of the 5 teams.
Team Most Likely To Win A Championship:
Revolution earned 6% of the vote here which is good for 4th, but it is up from 1% last season.
The survey then later asked about the best things that happened in Boston sports in the past year. The Revolution had one real ranking on the list and that was the hiring of Bruce Arena which grabbed 3% of the vote, second to last.
On the flipside, the 10 worst things in sports the Revolution grabbed 3% of the vote for not having an MLS specific stadium in Boston. The stadium talk was a theme later on as 65% of fans believe that the Revolution need their own stadium, the highest agreement on any Revolution specific question.
A little more on soccer specific stadium later.
As for fans who have had a cross-over the highest affinity team in the market with the Revolution was… drum roll please….. the New England Patriots. 12% of Patriots fans are Revolution fans and 88% of Revolution fans are also Patriots fans.
A Little Bit Of A Revolution Specific Drill-down
The Revs who started off the MLS season in a death spiral have climbed up the Eastern Conference table and now sit in 6th place.
That climb has certainly garnered interest in the team and the survey certainly reflects that. It also helps that since May 8th the Revolution have only lost 1 game.
With the winning ways comes fans paying more attention to the club.
2019 has shown a clear uptrend in how much attention is paying paid by fans with shifting from the lower percentages into the higher ones.
The winning and reinvestment into the team such as the new training grounds and DP's being brought in (Carles Gil and Gustavo Bou), fans are grading the Revs higher.
New England's 2019 season grade is B+ based on the average voting, up from a B last season, and their highest rating since 2015 when they also recorded a B+.
Fans were also asked on how much they agree with statements, 61% of fans said they were more interested in the Revs than 5 years ago, 57% think parents are steering kids into soccer rather than football, 64% think interest in soccer is growing in the United States, 51% thing parents are steering kids into playing soccer than baseball, 50% of fans think parents are steering kids into playing soccer than hockey, and 40% think parents are steering their kids to play soccer rather than basketball.
In the survey they asked who the most admired players on the team were: Cristian Penilla, Diego Fagundez, Andrew Farrell, Scott Caldwell, and Brandon Bye in that order. Not entirely sure how true this one is to be frank.
What players haven't met expectations?
Gustavo Bou, DeJuan Jones, Diego Fagundez, Brad Knighton, Cody Cropper in that order per the survey. Hard to believe 13% of people think Bou has missed expectations, odd.
What player would you like to see the Revolution acquire?
Ronaldo, Rooney, Josef Martinez, Carlos Vela, Chris Wondolowski in that order. Can't disagree too much on this one
Attendance Improvement Suggestions?
These were all write ins, 36% wrote in for a soccer specific stadium.
Agreed.
24% for more publicity/media coverage.
Agreed, that being said it has greatly improved this season, still need a lot more.
12% said to keep Arena.
Agreed 100%.
More marketing of the team came in at 11%.
Yup.
8% said to acquire a big player.
Kind of did a bit of that with Gil and Bou, talented players, may not have the global recognition but you don't really need that.
Revolution Showing Strong Desire For MLS Playoff Berth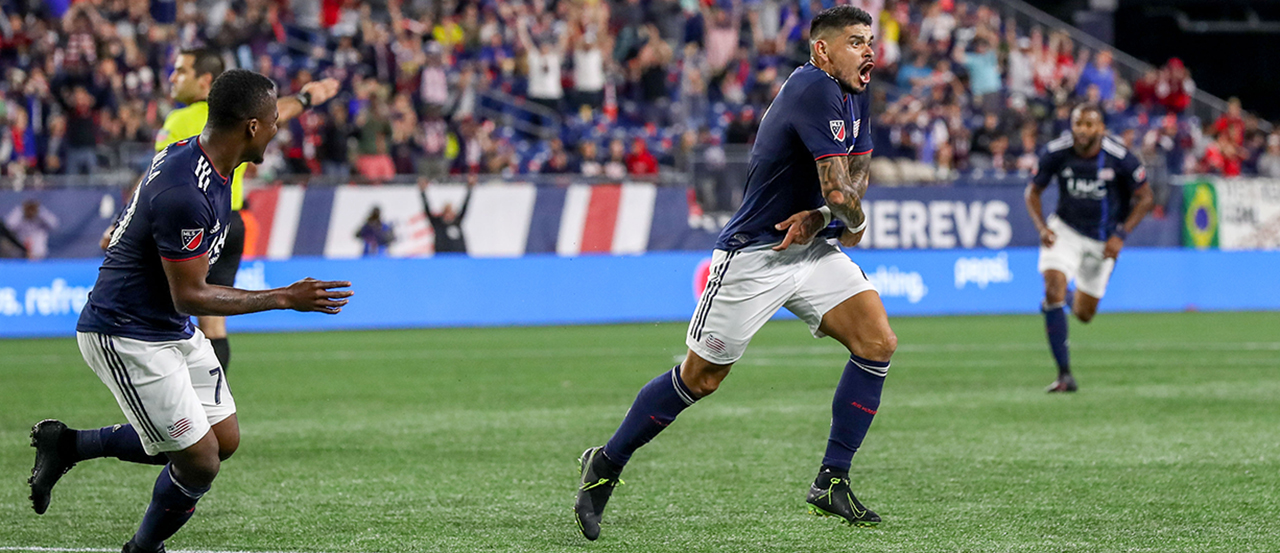 October 28th, 2015, that date is the last time the New England Revolution played a match in the MLS playoffs.
That match turned out to be a 2-1 loss to D.C. United ending the 2015 MLS season for the Revolution but it signified an era of the franchise where winning and playoff soccer was part of the formula. That 2015 campaign came a year after an MLS Cup Final appearance in 2014 in which the Revs fell to one Bruce Arena's LA Galaxy.
New England as a whole has been in a downward spiral since that 2-1 loss to the Galaxy in the 2014 Cup Final but ever since Arena was brought onboard back in mid-May for the Revolution, things have been ticking up.
The Revolution started the year as a downright laughing stock of MLS and after two brutal back-to-back 5-goal losses to the Union and then the Fire they made a change in favor of Arena who just 4-years prior had ruined their trophy aspirations.
Since Arena's arrival the Revolution have climbed the Eastern Conference Standings and as of post sit in sixth place in a very narrow Eastern Table which has the 7th spot 1 point behind them and the 5th spot 1 point ahead.
To think the locker room at Gillette isn't thinking about the playoff race in 2019 is an understatement. After a Saturday night 2-1 win over the Fire spotted on the whiteboard in the Revolution locker room was an Eastern Conference standings chart hand written. On it was the current standings, and then the possible points for each side.
That table is a symbol that everyone in that locker room is laser focused on reaching the MLS playoffs for the first time since that 2015 run.
"It's something that I think – it's been a couple years [since] we've been around [a playoff spot] –
something that we can chase. You taste it. It's right there," said Revolution defender Andrew Farrell.
The Revs understand that the race is tight, they have to get 3 points out of matches at home and they were able to do that on Saturday night. And even with the desire to make the playoffs there is an understanding that they need to take care of business in the final 7 matches of the season.
"You can't necessarily control your destiny, but you can control your outcomes, you can win your games, you can be there," said Farrell. "It's very tight. A tie isn't going to do us much good, especially at home, especially a team that's right below us. I want to play in the postseason. It's been a long time. At the same time, we still got seven games to get there."
One of the seven matches on the horizon is next weekends bout with Toronto. Toronto may sit one point behind the Revolution in the standings but New England is taking them serious as they should.
In his Saturday night post-game presser Bruce Arena called Toronto not only one of the best teams in the Eastern Conference but one of the best in the entire league. Certainly a little bit of talking up the opponent is going on but still, Toronto is a veteran led team with talent up top who are desperate to make an MLS Cup run of their own this season.
I think they're going to come in here in a situation like we are. You're in the thick of things and you want to get points, so I think it's going to be a tough game," said Revolution Sporting Director and Head Coach Bruce Arena.