PawSox Roster Updated To Include Chavis And Other Red Sox Prospects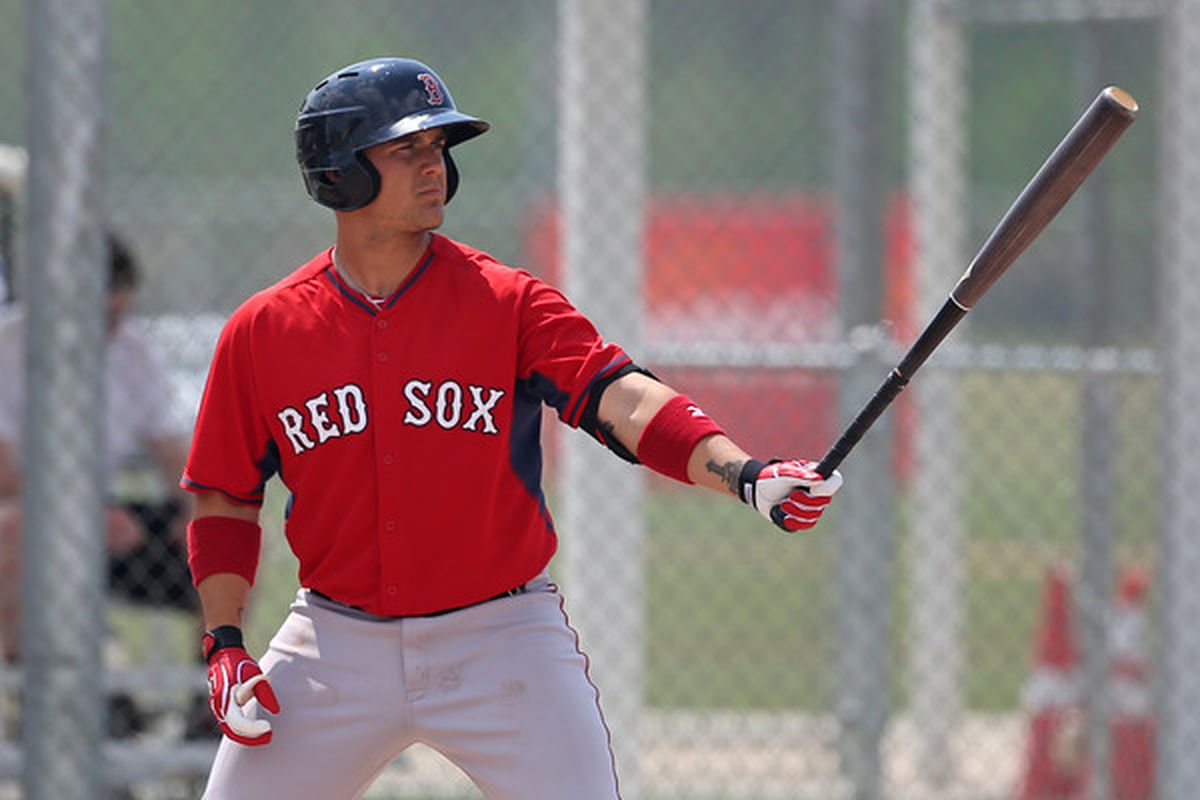 The Pawtucket Red Sox roster recently underwent some official changes in the last couple of days with Boston announcing some rather major moves.
On Tuesday the Major League club announced that infielder Michael Chavis, pitchers Chandler Shepherd, Travis Lakins, and Josh Taylor were all being assigned to the Triple-A Ball club.
Plenty of moves to come ahead of Opening Day.
Below is the official PawSox roster as of March 13th, 2019.
Pitchers:
Josh A. Smith
Chandler Shepherd
Travis Lakins
Josh Taylor
Catchers:
Infielders:
Michael Chavis
Outfielders:
Stay tuned to Trifecta Sports for more PawSox updates throughout the 2019 season.
PawSox Ballpark In Worcester, Plenty Of Work Ahead But Future Is Bright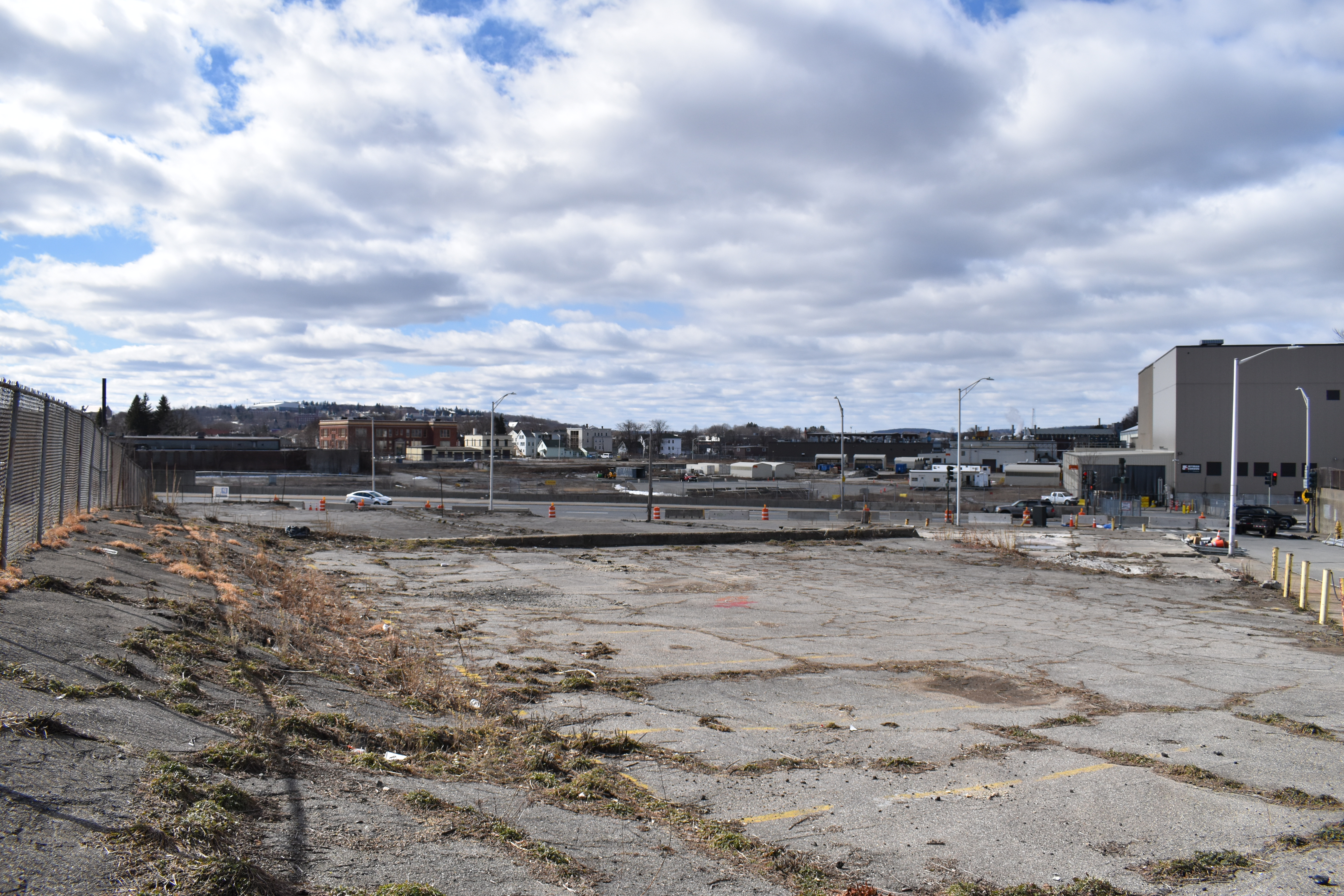 PawSox Ballpark In Worcester, Plenty Of Work Ahead But Future Is Bright In The Canal District With Revitalization In The Lineup
Worcester, Massachusetts: 41 miles northwest of McCoy Stadium sits a 6 acre parcel of land in the Canal District located in Worcester, Massachusetts. This parcel of land is rather special as it is the future home of the Worcester Red Sox, currently known as the Pawtucket Red Sox. The Triple-A Affiliate of the Boston Red Sox.
In August the ball-club in conjunction with the City of Worcester announced that the team would be leaving Pawtucket, Rhode Island in favor of building a brand-new ballpark with a surrounding area that is comparable to a Major League Facility.
Since this August announcement there have been several additional updates of note:
Architecture Firm Selected
Back in January of this year the City of Worcester announced that D'Agostino Izzo Quirk Architects and Sasaki Associates would lead the design efforts for Polar Park and the surrounding area.
The plan is for DAIQ to lead the architectural design for the actual ballpark with Sasaki providing an urban and landscape design for the surrounding area. DAIQ has been lending its services to Fenway park in Boston for quite some time.
"We admire the continued professionalism of the City of Worcester in this selection process." said Larry Lucchino, the Chairman and Principal Owner of the PawSox. "The Design Selection Board was diligent in their hearings and gave thoughtful consideration to all of the very qualified architectural firms who applied for this historic role. The board's recommendation that DAIQ and Saski, firms with experience in urban development, retail and entertainment environments, and in the case of DAIQ, the renovation of Fenway Park., make these local companies ideal for this project."
Construction Management Recommendation Of Industry Standard Team
On Thursday, March 14th, the City of Worcester announced a construction manager recommendation of Gilbane-Hunt to the Worcester Redevelopment Authority (WRA). Gilbane has completed projects at Fenway Park and Progressive Field in Cleveland while Hunt has worked on nine Triple-A facilities and 30+ Major League ballparks across the country.
"With the addition of Gilbane-Hunt as Construction Manager, we've assembled the final pice of our All-Star Team that will bring Polar Park to life in April 2021." said City Manager Edward M. Augustus Jr." Their impressive resume of work both nationally and locally here in Worcester, really speaks for itself. I extend my sincere thanks to the selection committee as well as the Worcester Red Sox for their work in evaluating the proposals."
Current Standing Of Site Shows Magnitude Of Work Ahead
Currently the parcel of land in the Canal District is in rough shape with the groundbreaking of the ballpark project not anticipated to begin until June of 2019 with a completion date of March 2021 for the ballpark.
The project has been broken up into two distinct phases, Phase one being a 450,000 SF development inclusive of an $86M ballpark , $32.5M dedicated to surrounding infrastructure improvements not inclusive of the Kelley Square project or other state led investments (more on that later), two hotels at $40M, $40M of residential space, and $10M of 65,000 SF of retail space.
Phase 2 of the project calls for an additional 200,000 SF of development on mixed use properties that could be a mixture of residential and or office spaces putting the full scope of the project at 650,000 SF of development. Phase 2 is considered a separate project from the revenue projections that city has put together.
Current Expected Financial Expenditures
~$86-90M in ballpark design, construction and outfitting. (City will own the ballpark and run a 30-year lease with ballclub)
$40M, two hotels
$40M, residential properties
$10M, 65,000 SF of retail
Kelley Square Project ~$14M
Additional MassDOT projections TBD
Infrastructure improvements by state $32.5M
Hosing market rate support $2.5M
Phase 2 expenses, TBD
Current Funding Expectations
Commonwealth of Massachusetts providing $35M with $32.5M dedicated to infrastructure improvements and $2.5M through the Housing Development Incentive Program to support new market rate housing
Additional MassDOT projects including the Kelley Square Project (~$14M)
City of Worcester borrowing ~$100,840,000: $70,620,000 in Series A general obligations bonds for the cost of the ballpark, land acquisition, culvert work, capitalized interest, and borrowing costs. $30,220,000 in Series B general obligations bonds which will be covered by the Clubs annual rent payment. City says loan authorization will be supported directly from the new revenues. City estimates a surplus of ~$750,000 annually between their expenditures and projected revenue
Ballclub making a $6,000,000 equity contribution toward the construction/equipping of the ballpark. Club plans on having total contributions ~$33.8M inclusive of the equity contribution.
The City entered an LOI with Madison Downtown Holdings LLC for the private development of the two hotels and the residential space with lower level retail with $90M in projected costs. The development firm will be the recipient of the $2.5M from the state housing program.
The bonds will be paid back on a 30-year term
Total Financial Outlook Shows Room For Cushion
While looking at the Expenses and the Funding shows ~$60M surplus the funding from the City of Worcester with its general obligation bond will cover the cost of the ballpark, land acquisition, culvert work, capitalized interest, and borrowing costs with their Series A expected to be utilized fully from those costs.
Even with that projection there does appear to be some wiggle room for any additional expenses that may arise during the construction.
| | |
| --- | --- |
| | Prj Expenses |
| Ballpark | $86,000,000.00 |
| State Infrastructure | $32,500,000.00 |
| Hotels | $40,000,000.00 |
| Residences | $40,000,000.00 |
| Retail | $10,000,000.00 |
| Kelley Square | $14,000,000.00 |
| Housing Rates | $2,500,000.00 |
| Total | $225,000,000.00 |
| | |
| | PRJ Funding |
| State Funding | $35,000,000.00 |
| DOT | $14,000,000.00 |
| Worcester | $108,840,000.00 |
| Ballclub Equity Contribution | $38,000,000.00 |
| Developer Funding For Private Properties | $90,000,000.00 |
| Total | $285,840,000.00 |
| | |
| Combined | -$60,840,000.00 |
*All totals above are estimates from the City of Worcester and MassDOT and are likely subject to change.
Financial Breakdowns
Current Situation Situation Of North And South Side Of Site
Current Surrounding Infrastructure Needs Overhaul
Traveling to the new ballpark might seem like a breeze with the site being easily in reach of both interstates 146 and 290. Unfortunately in order to get to the site from these two interstates currently requires a rather dangerous adventure through Kelley Square.
Traveling through Kelley Square is quite the ordeal with MassDOT stating "There were 403 reported crashes between Jan 2013 and Dec 2016, including 1 fatality. Twenty-one of these crashes involved pedestrians and five involved bicyclists."
The intersection is considered one of the most dangerous in the state and with the ballpark expected to bring in additional significant congestion the investment of a redesign was been allocated for Fiscal 2019.
Per the DOT the anticipated cost of the project is currently forecasted at $14M with the project start date slated for October 2019 giving the state ~18 months to complete the project in time for Opening day 2021.
The plan calls for a modern roundabout with a greater focus on pedestrian and bicycle movement in the area. In addition the project will include traffic lights at the new street and general alignment improvements surrounding the new ballpark site.
There is no completion date officially announced on the Kelley Square project.
MassDOT also has other unannounced infrastructure improvements planned for the surrounding area.
New Connector From Route 146 To Ballpark Site
With Kelley Square being rather congested intersection the City of Worcester in an effort to alleviate future headaches plans on adding a new road bisecting WG South to allow for easier access to new development and allow a more direct access from RT 146 via Quinsigamond Avenue and Lamartine Street. These roadways are expected to undergo improvements to accommodate the increase in traffic.
The plans on these access to the site are in early design phases according to city officials.
The Road Ahead Requires A Lot Of Work
With the June 2019 groundbreaking on the new ballpark the parties involved will have ~20 months to complete the park for Opening Day. The ballpark however is just one part of this major project with the need for the surrounding infrastructure to be redeveloped and brought into the 21st century, an effort that won't be underway until October of 2019, an ~18 month window.
Visiting the site provided an inside look on how far the site which is a blank slate needs to come to make the high aspirations a reality. Certainly an achievable feat with all the right parties being installed to make this minor league ballpark come into existence.
There will certainly be shortfalls, lower than expected attendance, lack of business interest, higher than expected costs, construction delays, and other shortcomings that one can expect with a major project.
Long-term this project has the potential to make a major impact for the City of Worcester.
One can only wonder what could have been in the City of Pawtucket. An unfortunate casualty of this move. But with the ballclubs ownership making a commitment to remain connected to the city all hope is not lost for the current and former home of the Triple-Affiliate.
PawSox Attendance Through The Years
Red Sox Assign Chavis, Shepherd, And Others To PawSox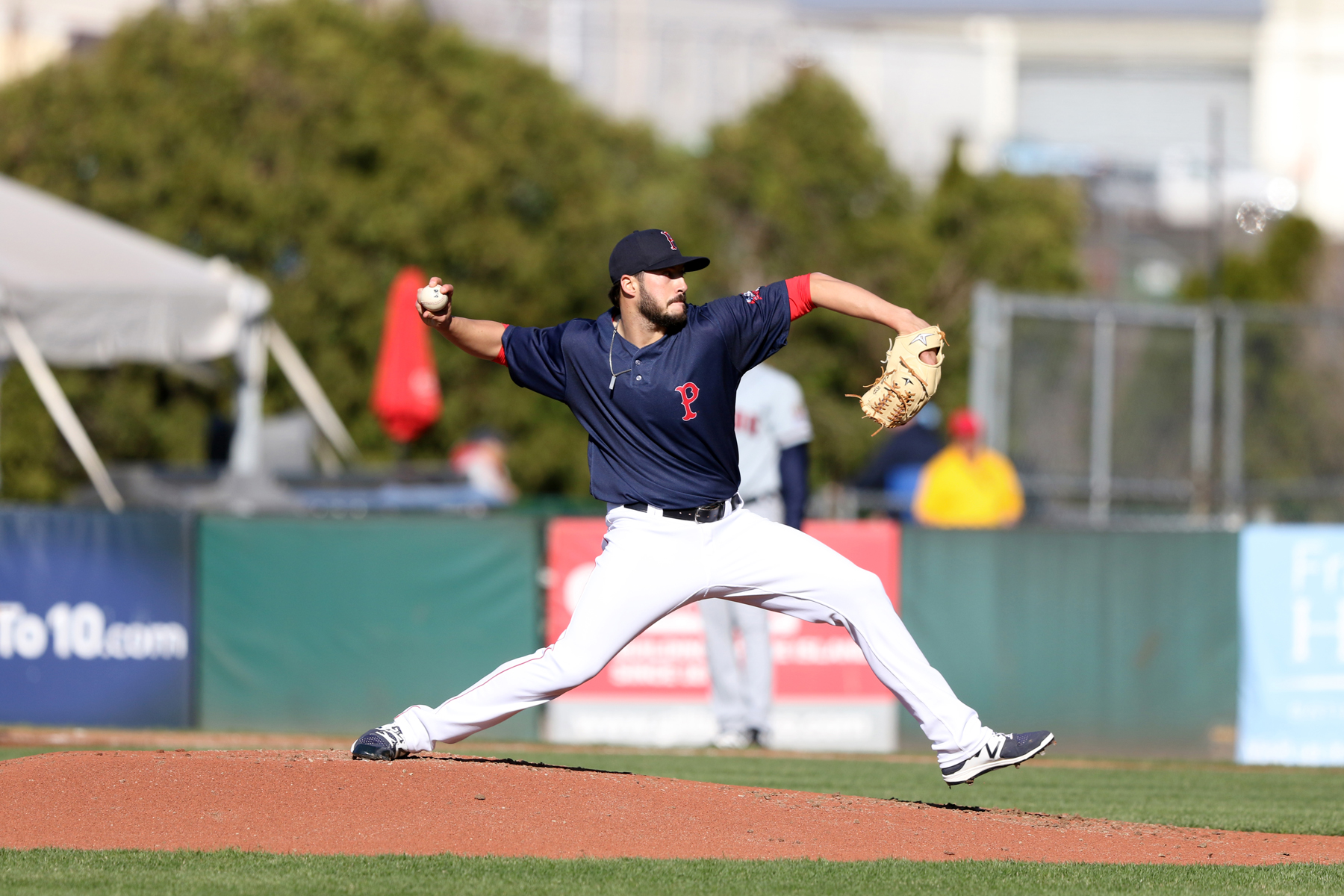 On Tuesday morning in Fort Myers the Boston Red Sox announced a handful of organizational roster moves with a few involving the Pawtucket Red Sox.
Infielder Michael Chavis, left-handed pitcher Josh Taylor, and right-handed pitchers Travis Lakins and Chandler Shepherd were all officially optioned to Triple-A Pawtucket ahead of the 2019 season.
All four were expected to begin the year with the PawSox so no surprises here. There are some who felt Chavis could start the year in Boston but there simply wasn't any room on their roster at the moment for the young third basemen to get his Major League debut.
Boston also announced several additions to the minor league camp with catcher Austin Rei, outfielder Rusney Castillo, infielder Tony Renda, first basemen Josh Ockimey, and right-handed pitchers Mike Shawaryn and Carson Smith being ousted from the big league camp on Tuesday.
All of these players with the exception of Rei have played with the PawSox and all are expected to be in Pawtucket in the 2019 season.
PawSox Roster Update: Catcher Depth A Question With Dan Butler Retirement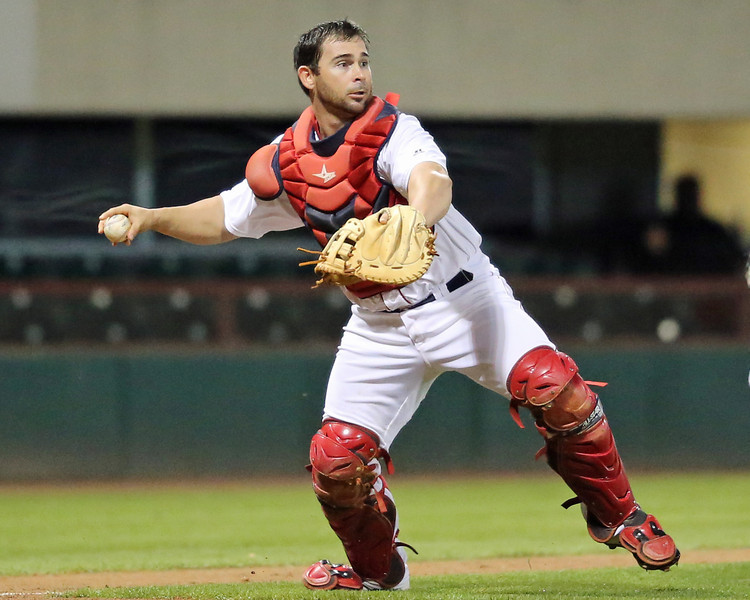 PawSox Roster Update: Catcher Depth A Question With Dan Butler Retirement, Plenty Of Movement Coming
There are currently 31 days until the 2019 Pawtucket Red Sox season is underway. 
As Red Sox Spring Training continues the question of who will be on Pawtucket's roster in 31 days often comes up. Looking at the official team roster generally provides some direction but not the full picture as illustrated below. 
Pitchers:
Josh A. Smith
Catchers:
Infielders:
Outfielders:
Based on Pawtucket's official roster there are 21 players on the roster, 13 pitchers, 2 catchers, 2 infielders, and four outfielders. By all accounts Pawtucket will be in need of a third catcher, and 3-to-4 more infielders in addition to several more additions into the pitching core. 
And all of that is perfectly normal, minor league rosters tend to be rather unofficial up until their respective Opening Days. Despite that there are a few names that can be pencilled in ahead of Pawtucket's Opening Day. 
Pitchers:
Catchers:
Likely a signing yet to occur
Infielders: 
Marco Hernandez (Could be in extended Spring)
Outfielders:
There is plenty of movement that could occur especially on the Portland-to-Pawtucket side of things but one thing is clear, catching depth might be a problem. 
Boston will have Sandy Leon, Christian Vasquez, and Blake Swihart on their Major League roster. This leaves Pawtucket with Oscar Hernandez and Juan Centeno. 
With the retirement of Dan Butler the catching depth took a hit within the organization. Last season the organization brought in Mike Ohlman to help bolster the depth when Hernandez was suspended. 
Ohlman is currently a free agent and it is likely the organization could make a move to bring in a catcher with Major League experience to once again bolster their depth. 
Pawtucket's roster will certainly fluctuate in the coming weeks so stay tuned to Trifecta Sports.