While the off-season hasn't arrived yet for the Supporters Shield winning New England Revolution the club is getting ahead on their off-season holiday shopping. New England announced on Tuesday that they had re-signed Designated Player Gustavo Bou to a contract extension.
The 31-year-old was set to have his contract expire following the conclusion of the 2021 MLS season and his new deal will take him thru the 2023 Major League Soccer season. With the two-year contract extension, the Argentinian striker will remain in New England thru his age 33 season. Per the club, Bou will continue to occupy both a Designated Player spot and an international roster spot.
Bou initially came to New England during the summer transfer window in 2019 from Liga MX side Club Tijuana for an all-in cost reported around $16 million. Per the latest salary guide released by the MLSPA Bou ranks second on the Revolution in guaranteed compensation at a wage hit of $2,120,000 in 2021. It is unclear at this time what the financial terms are for "La Panterra's" new deal.
"Gustavo has been an essential part of our team since his arrival in 2019 and he has proven to be among the league's most prolific attacking players," said Revolution Sporting Director and Head Coach Bruce Arena. "We are pleased to extend Gustavo's tenure here in New England and look forward to his continued contributions to our team."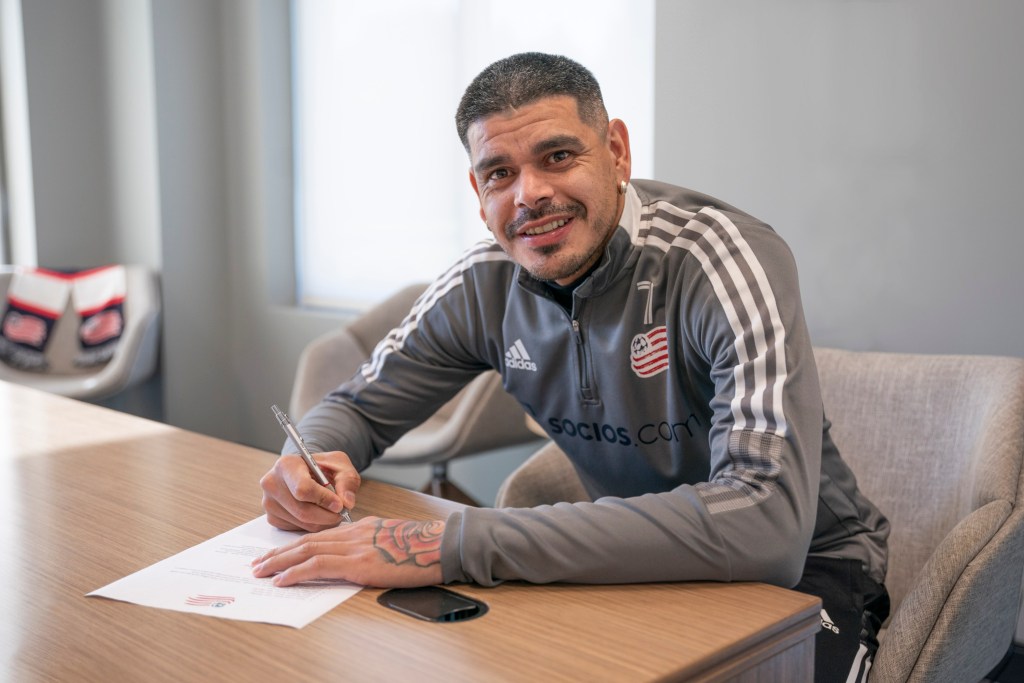 Why Did Bou Want TO Return?
At the end of the day, the negotiations between Bou and the Revolution were fairly simple. Bou wanted to remain in New England and the Revs wanted him here.
 "I think it was a really good conversation," said Revs forward Gustavo Bou on the conversations between himself and Bruce Arena. "It wasn't too long, because both sides thought the same way. We thought about the project and achieving things for this organization. I'm thankful that Bruce is interested in me continuing with this club. That motivates me a lot and tells me I'm doing well, and helping my teammates achieve important things. That was the conversation we had. The objective is always the same, to help this team achieve big things." 
Since coming to the United States Bou and his family have settled into the area and have genuinely liked living in the area and playing for the Revolution organization.
 "The fans, from day one, showed support through social media," said Bou on the support he has felt from the club since arriving. "When I first got to play at Gillette Stadium, they showed that support. That fills me with happiness, and it helps me give my all in every moment. It's been two and a half years and I feel very happy with this club."
One of the things that Bou talked about during his media availability with reporters following the contract announcement was the overall project that Bruce Arena has developed here in New England. New England since Arena took over has essentially had a complete makeover in terms of its identity. A new training center, branding, academy residency program, second team, and a whole host of talent additions on the first team. Bou when asked about why he was interested in remaining with the team spoke to this and ultimately his buy-in to what Arena is trying to do.
"I was really motivated to come here, because of the project taking place with this club and this coaching staff," said Bou when asked about what interested him most about remaining with the Revolution. They wanted me to be part of this project and that motivated me a ton. I think the club is growing more and more each day. The results are proof of that and so is the season we're having. Hopefully, we finish the season with another title, which is what we want."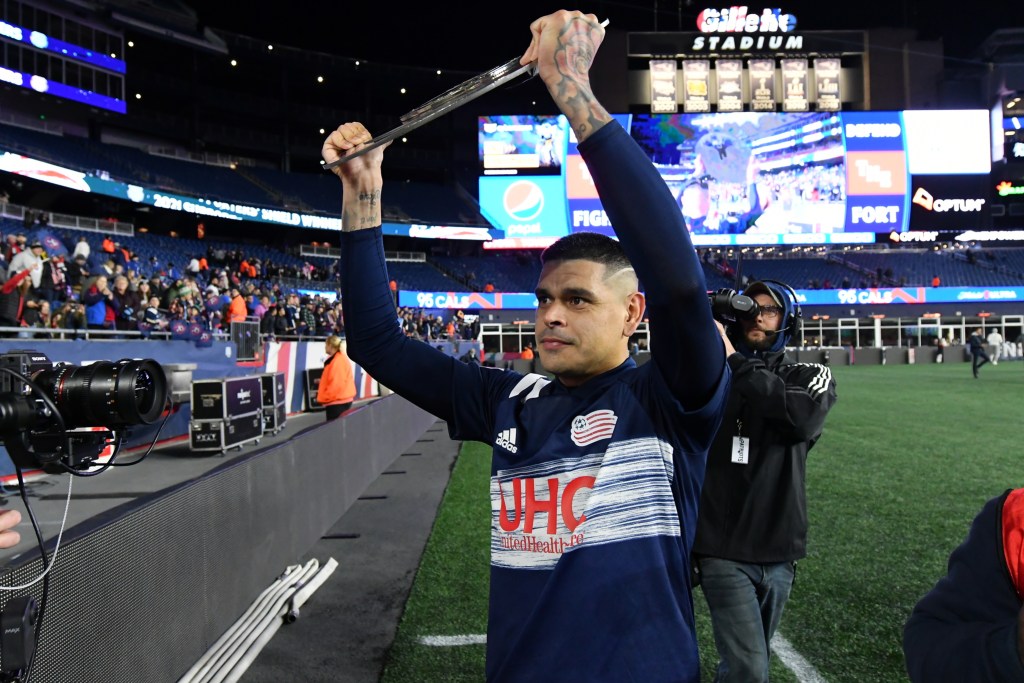 Revolution Check Important Box On Offseason Wishlist
Bou has been one of the best scorers in MLS since joining the Revolution and that continued in 2021. This past year he appeared in 30 matches and scored 15 goals and tallied nine assists. Bou ranked first on the team in combined goals+ assists and third overall in the league.
Retaining Bou's services was an important milestone for the Revolution who could shake up their roster a bit with a few players reaching "max transfer value". Already the club has transferred midfielder Tajon Buchanan and there are rumors connected to others. Adam Buksa, DeJuan Jones, and Matt Turner have all been connected to transfer rumors with Buksa being the most prominent rumor.
New England with Bou under contract now have both him and Carles Gil under contract for the 2022 MLS regular season. The Revolution will have a very busy off-season between deciding on who comes back and who to bring in. These normal off-season decisions will be sped up given the holiday and the short turnaround between the end of the 2021 season and the starting of training camp in 2022. The deeper the Revs go in the 2021 MLS Cup postseason the shorter that window becomes making the need for moves and conversations to occur now more critical than ever before. At least with the Bou signing the Revolution will have one more piece of their core set to return and attempt to run it back following a historic 2021 season.
Bou and the New England Revolution will return to action on November 30th when they will play host to either NYCFC or Atlanta United at Gillette Stadium. The match will kick-off at 7:30 p.m. ET and will air on FS1 & FOX Deportes.