Boston Red Sox Promote Catcher Dan Butler From AAA Pawtucket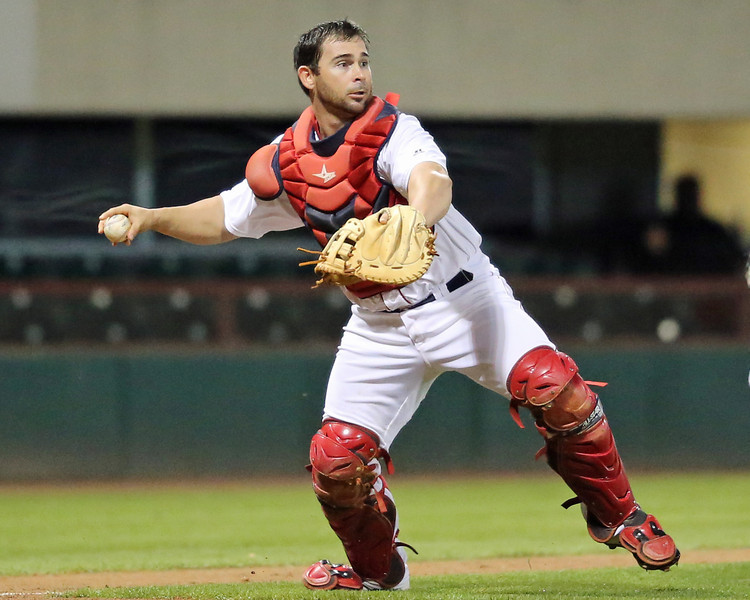 The Boston Red Sox announced today that they have recalled catcher Dan Butler from AAA Pawtucket. The reason for the call up for Butler is because catcher Blake Swihart was placed on the 10-day disabled list today with a right hamstring strain. 
Dan Butler did get seven games of major league experience back in 2014 with the Red Sox. During that stint, he hit .211 with 2 RBI's in 19 at-bats. But Butler is known for his leadership and his defense. But while with the Paw Sox during the 2018 season, he has hit .202 with 5 home runs and 22 RBI's in 58 games.Reaction To Butler Getting Called Up
Reaction To Butler Getting Called Up
"He performed very well last year and his name wasn't called, and to see him now and what's happened. Again, depth changes in an organization and things can happen quick. Obviously with Swihart going down for a little bit, Butler gets the call" says Paw Sox manager Kevin Boles. "So we're very happy for him. He's been loyal, he's stuck it out and he's getting rewarded for it".  
While it is doubtful that he will get any playing time this weekend in the Red Sox series with the New York Yankees, based on what Alex Cora said pregame to the media up at Fenway, Butler will catch Drew Pomeranz on Tuesday when the Red Sox play the Toronto Blue Jays. 
Butler has caught Drew Pomeranz in the past. When Pomeranz made a rehab appearance with the Paw Sox back on April 8th. In that game, Pomeranz went 4 and 1/3 innings on 85 pitches (47 strikes). The only runs he gave up were on a 2 run home run by Collin Cowgill. Pomeranz did say after that game that he normally would have thrown that pitch he gave up that home run on in a normal situation.  
Red Sox Option Josh Smith And Oscar Hernandez To Pawtucket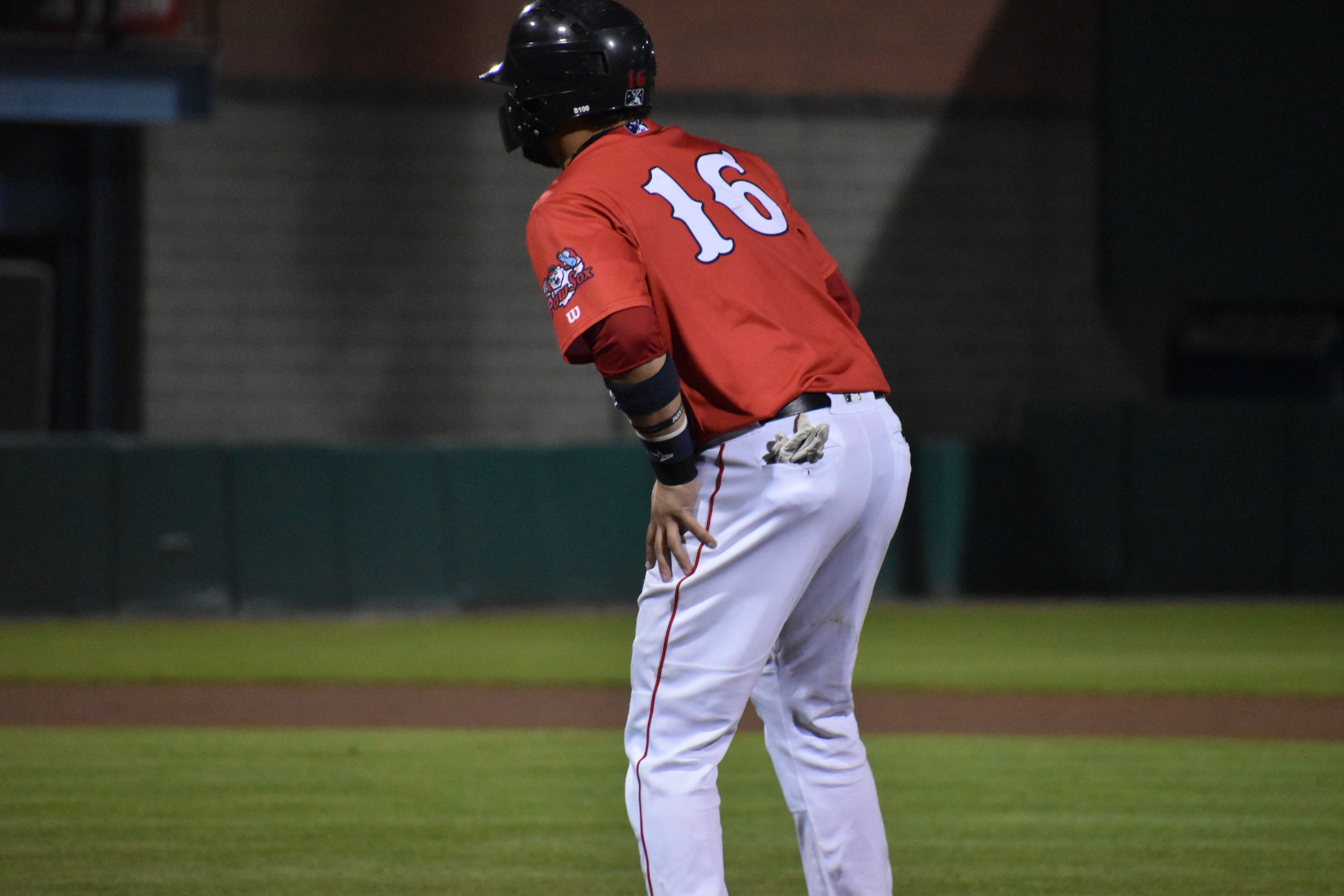 Red Sox Option Josh Smith And Oscar Hernandez To Pawtucket With David Price And Sandy Leon Being Activated
On Monday the Boston Red Sox announced that they have activated David Price off the IL and catcher Sandy Leon from Paternity leave.
The corresponding moves where optioning right-handed pitcher Josh A Smith and catcher Oscar Hernandez to Triple-A Pawtucket.
The 31-year-old Smith started the season with the PawSox before being called up to Boston on April 26th. For the Red Sox Smith appeared in 4 games posting a 4.91 ERA in 7.1 innings pitched.
With the departure of Chandler Shepherd it is likely Smith will take his spot in the PawSox rotation.
As for Hernandez the 25-year-old was called up to Boston on May 17th to fill Sandy Leon's spot on the roster but was not used by the Red Sox.
Hernandez started the 2019 season in Double-A Portland but was promoted to Triple-A Pawtucket on April 24th to fill the spot of Leon who at that time was moved up to Boston with Blake Swihart leaving the organization.
With the addition of Hernandez one would expect Jake Romanski to be sent back to Portland.
Boston Red Sox Rumors: Discussions With Giants And Pirates Ongoing
Boston Red Sox Rumors: Discussions With Giants And Pirates Ongoing
The Boston Red Sox are actively looking for ways to improve their team. Below are several rumors that popped up on Thursday.
Trade Talk Between Boston And San Francisco
Boston reportedly has SF Giants infielder Eduardo Nunez at the top of their third base upgrade list. This is according to MLB.co's Mark Feinsand.
Sandoval back to Giants makes sense. Source tells me SF's Eduardo Nunez has moved to top of the Red Sox wish list for 3B trade option.

— Mark Feinsand (@Feinsand) July 20, 2017
Marlins Have Popped Back Up
The Red Sox are still in talks with the Marlins on Martin Prado. But with Prado on the DL, chances of a deal here seem unlikely at the moment.
Another Pirates Player Has Joined The Mix
Dave Dombrowski has reportedly shown interest in Pirates infielders David Freese and Josh Harrison.
Pittsburgh has been a resurgent team as of late and may not be looking to sell by the July 31st trade deadline.
On Wednesday night a report connecting Boston to the New York Mets popped up. But no further reports have come up related to Boston-New York.
Based on recent speculation, the Red Sox appear to be focused on a package deal to acquire both an infielder and a reliever. But the central focus at the moment continues to be a late inning reliever.
A Division Rival Could Be A Venue For Boston
Options for a reliever could come from Baltimore. A team out of contention that looks to deal some of their relievers.
Phelps joins Doolittle, Madson, DRob & Kahnle as RP already dealt. Among those still available: Hand, Neshek, Ramos, Reed, Wilson, Britton

— Mark Feinsand (@Feinsand) July 20, 2017
The one question with them is whether or not they would be willing to make an in division trade with Boston. The last time the two sides landed on a trade it was when Boston sent Baltimore Andrew Miller in exchange for starter Eduardo Rodrguez in 2014.
With Buster Olney of ESPN reporting that Baltimore should pursue a Manny Machado trade, there is a blockbuster deal potential. However this is unlikely with Boston betting on Rafael Devers to be the future at third, it is still a possibility with an operator like Dombrowski.
Mets A Trade Option For Boston
Boston Red Sox Rumor: Mets A Trade Option For Boston
With the Boston Red Sox missing out on Todd Frazier, the New York Mets have emerged as a possible trade partner.
According to Jon Heyman of Fan Rag Sports, Boston has scouted Asdrubal Cabrera, Wilmer Flores and TJ Rivera to help out at third base.
The issue with Cabrera is he has only one game experience at third base in his MLB career with his primary position being a shortstop.  Cabrera has decent pop and hit 23 home runs last year while batting .280 in 141 games. The 31-year-old is hitting .247 with nine home runs and 29 RBI this year and has a team option for 2018.
Flores has two more years of team control and has been the primary starter at third this year for New York. The 25-year-old provides decent offensive production and has started to hit right-handers better.
Rivera, a rookie, makes little sense with Boston looking to use Rafael Devers as their long-term third basemen. Rivera is a contact hitter and is hitting .292 with five home runs.
It will be interesting to see if Boston will make a move with the Mets. Or if Dave Dombrowski will look for other trade partners like the Oakland A's who have Jed Lowrie. The San Francisco Giants could also be a possibility with Eduardo Nunez reportedly being on the market.
The Boston #Redsox, desperately searching for a third baseman, have their eye on #SFGiants Eduardo Nunez, who has been made available.

— Bob Nightengale (@BNightengale) July 19, 2017
Expect the market to develop even further as we head closer to the deadline.